Sewing Machine: Skipping stitches
Lint in the shuttle race, wrong thread tension, bad needle timing, a damaged needle or using the wrong type of needle can cause the sewing machine to skip stitches.
Use the right size and type of needle for the fabric and thread you're using so the needle can hook the bottom thread and doesn't skip stitches. Check the needle for wear and damage. Replace a dull or bent needle that won't pick up the bottom thread.
Check thread tension because the needle can skip stitches if upper or lower thread tension is too tight or too loose.
Check the shuttle race for lint buildup because the debris can prevent the needle from hooking the bottom thread. Clean the shuttle race if necessary.
The needle also will skip stitches if needle timing is off. Adjustment of the needle timing typically requires service by a technician, who uses special tools to synchronize the shuttle hook with the needle. If you eliminate all possible causes for skipped stitches except for bad needle timing, you'll likely need to have a service technician adjust the timing.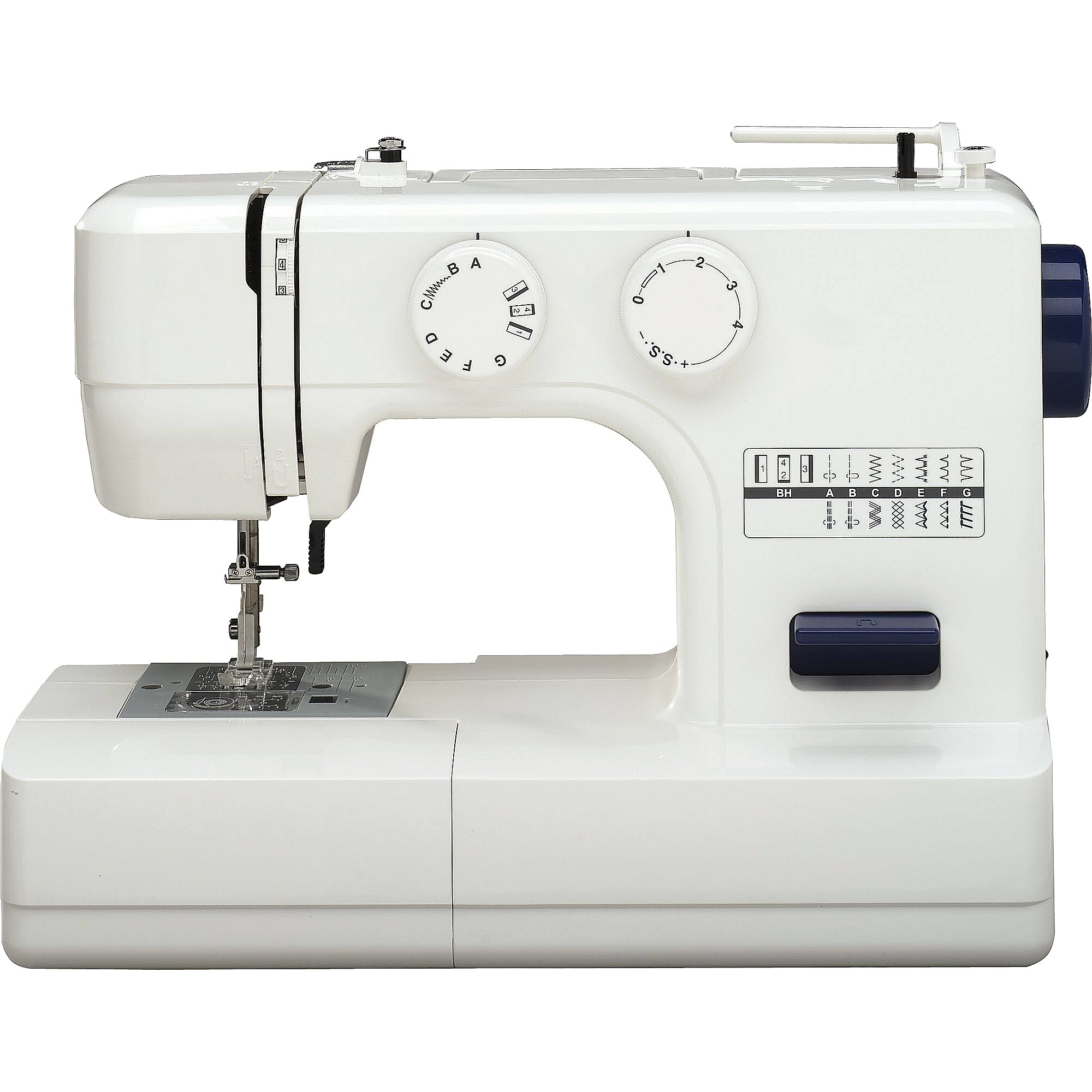 These repairs may help solve your sewing machine problem
Adjust the sewing machine needle timing
If the machine won't pick up the bobbin thread because the shuttle hook isn't synched with the needle, adjust the needle timing. Adjustment of the needle timing usually requires service by a technician. Using special tools, the technician positions the needle and loosens the shuttle drive gear set screws then adjusts the shuttle drive gear to synchronize the shuttle hook with the needle.
Adjust the sewing machine thread tension
Tight upper thread tension causes skipped stitches. Reduce the upper thread tension when the sewing machine skips stitches. Adjust lower thread tension as necessary to balance with the upper thread tension to create perfect stitches.
Clean the sewing machine
Clean lint and debris from the shuttle race every 3 months because it often attracts lint and dust. Clean the feed dogs at the same time because they also attract lint and dust. Clean those areas more often when using the sewing machine regularly. Oil the sewing machine after cleaning.
Replace the sewing machine needle
Examine the needle regularly and replace it when it's dull or bent. A dull or bent needle causes skipped stitches. When the machine skips stitches, check the needle and replace it if it's worn or bent.