Downdraft Ventilation System: Fan not pulling much air
When the downdraft vent fan isn't pulling much air, clogged grease filters, air duct problems, a fan motor failure or a broken blower wheel could be causing poor air suction.
First, check the condition of the grease filters and wash or replace them if dirty.
Next, check the air damper on the vent duct cap attached to the outside of your house. That air damper keeps outside air from flowing into your home when the downdraft vent fan isn't running. Repair or replace the air damper if it doesn't open to allow downdraft exhaust air to flow out of the exhaust duct.
Check the blower wheel for damage because a damaged blower wheel won't move air through the downdraft vent properly. Replace the blower wheel if damaged.
A weak fan motor won't turn the blower wheel at the right speed to move air through the downdraft vent. If the fan motor makes noise or doesn't turn the blower wheel at full speed when activated, replace the fan motor.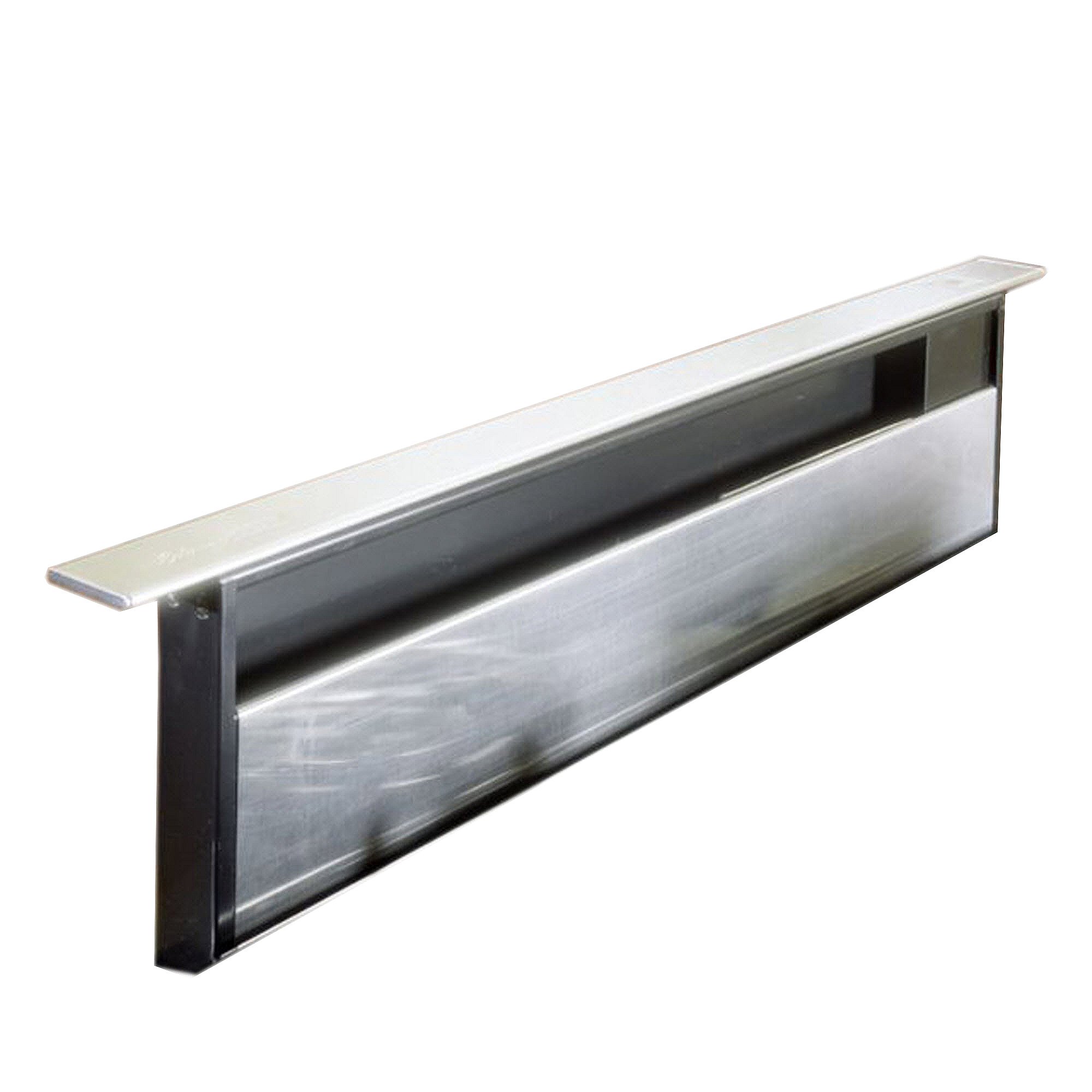 These repairs may help solve your downdraft ventilation system problem
Clean the downdraft grease filters
Clogged grease filters diminish airflow through the downdraft vent. Wash the aluminum grease filters in a mild detergent or in the dishwasher. Allow the grease filters to dry completely and then reinstall them in the downdraft vent.
Replace the downdraft vent grease filters
If the aluminum grease filters are damaged or missing, replace them.
Replace the downdraft blower fan motor
If the blower fan motor doesn't run when the vent pops up, check the limit switches and the fan control switch. If the switches are okay, replace the blower motor.
November 1, 2015
By Lyle Weischwill
A downdraft vent blower motor that won't start could have a worn-out motor. This DIY repair guide and video show how to replace a downdraft vent blower motor in less than 30 minutes.
Time required
 30 minutes or less
Replace the downdraft blower wheel
If the blower motor has excessive vibration and noises when running, check for loose mounting nuts and fan bracket securing the blower motor. If the fan bracket and mounting nuts are tight, the blower wheel is likely unbalanced, replace the blower wheel.