Gas Walk-Behind Mower: Uneven cuts
If the mower isn't cutting the grass evenly, first make sure that the wheels are set at the same height. If a wheel is damaged, replace it to ensure that the mower travels evenly over the lawn.
Also check that the blade is sharp and undamaged. A dull blade tatters rather than slices the ends of the grass, leaving the tips brown and dry. A damaged blade is off balance, so it cuts unevenly. Replace the blade if it's damaged.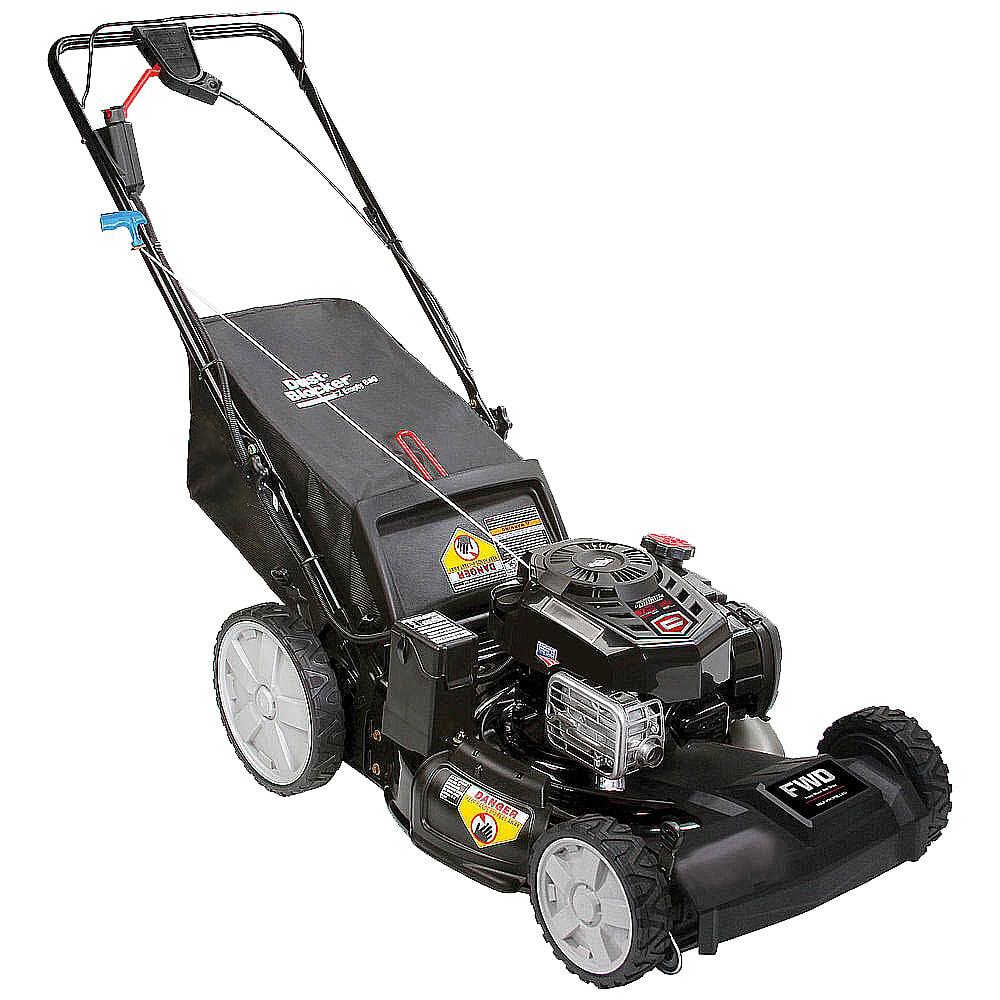 These repairs may help solve your gas walk-behind mower problem
Replace a lawn mower blade
A dull or damaged blade won't cut grass evenly. For safety and for a cleaner cut, replace a mower blade that's chipped, broken or otherwise damaged. If the mower vibrates too much, check the mower blade for damage because a bent or unbalanced blade can cause mower vibrations.
March 1, 2016
By Lyle Weischwill
When your lawn mower blade is no longer making the cut because it's dull, bent or damaged, follow the steps in this repair guide and video show how to replace the mower blade in about 15 minutes.
Time required
 15 minutes or less
Replace a lawn mower wheel
The lawn mower won't move with a broken wheel. A damaged wheel can cause uneven grass cuts. If the wheel on a walk-behind mower is damaged, replace it with one that matches the size on the opposite side of the mower.
April 1, 2013
By Lyle Weischwill
A worn or damaged lawn mower wheel can wobble. This step-by-step repair guide shows how to replace a lawn mower wheel in 5 quick steps.
Time required
 15 minutes or less