Band Saw: Inaccurate bevel cuts
If the band saw makes inaccurate bevel cuts, the angle indicator may need adjustment or you may need to replace the saw blade. Use an angle guide to check the table tilt angle. Adjust the table angle indicator if necessary so it accurately points to the actual table angle.
A dull blade twists during cutting and won't cut the work piece at the set angle. Replace the band saw blade if it's dull.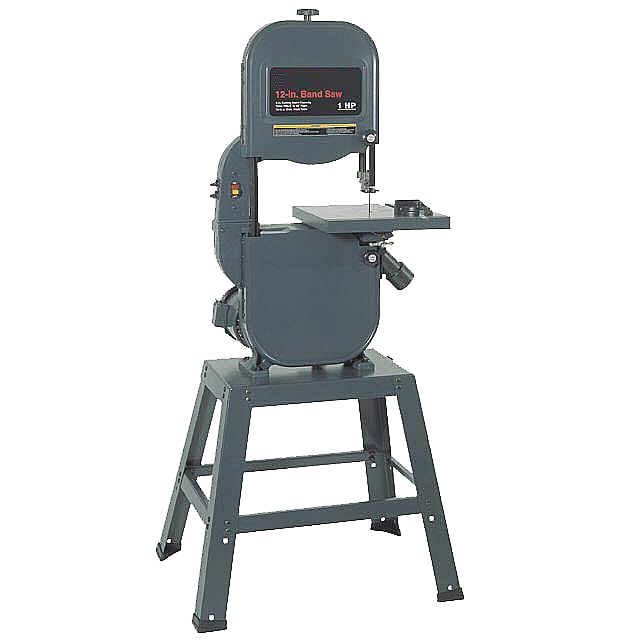 These repairs may help solve your band saw problem
Replace the band saw blade
The band saw blade becomes dull with use. Cutting hard wood or metal hastens blade dulling. The band saw blade is dull when you must apply significantly more than normal force to push the piece you're cutting through the blade. Replace the band saw blade when it's dull or damaged.
April 1, 2015
By Lyle Weischwill
If your band saw takes a long time to cut, the blade could be dull. This DIY repair guide and video show how to replace a band saw blade in 30 minutes or less.
Time required
 30 minutes or less