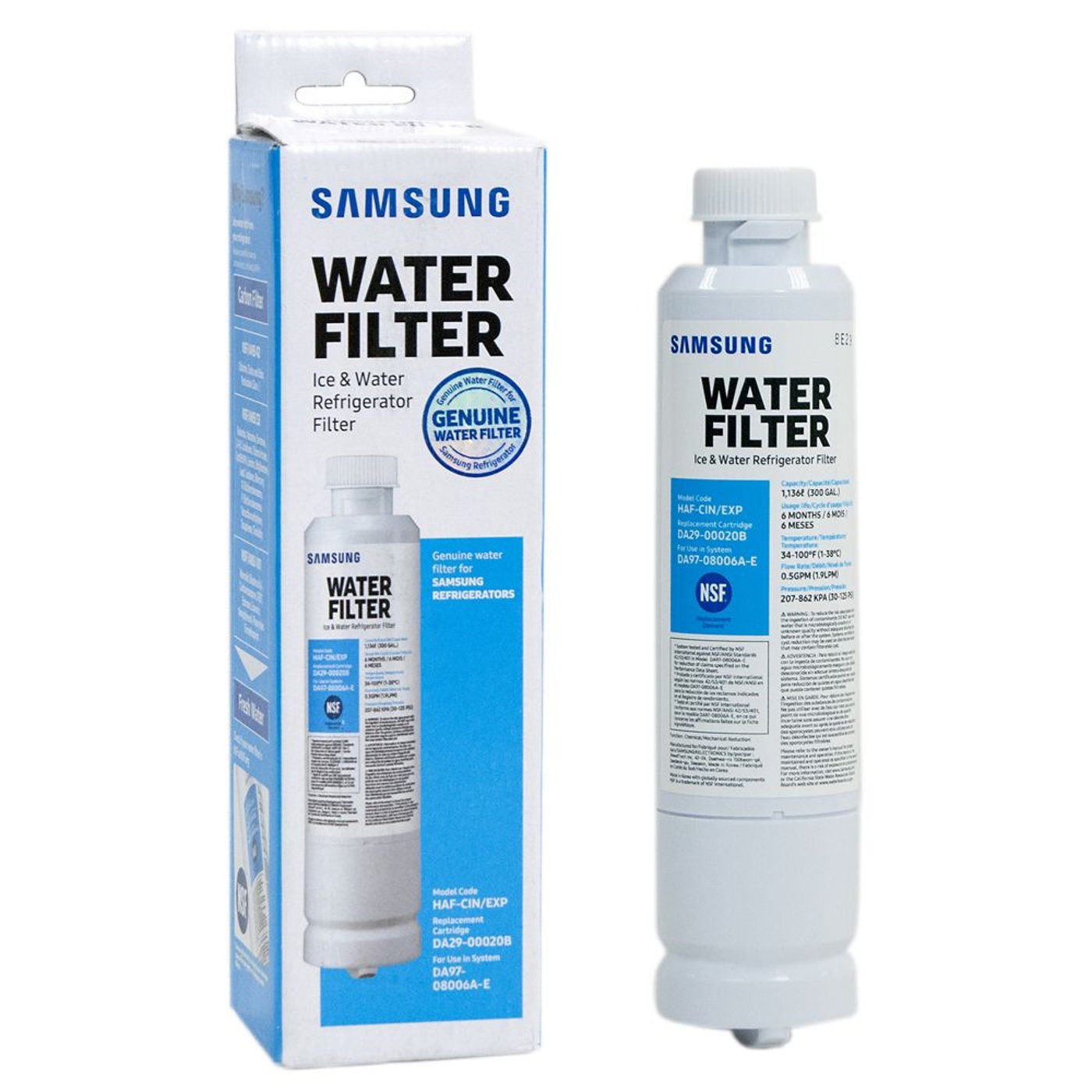 Refrigerator Water Filter DA29-00019A
Replaced by #9101
?
Manufacturer substitution
This part replaces DA29-00019A. Substitute parts can look different from the original.
Part Information
Samsung water filter (part number 9101) has NSF certifications 42, 53 and 401; it reduces lead and other metals; chlorine taste and odor; volatile organic compounds (VOCs); and some pesticides and pharmaceuticals.
Water filter 9101, also known as HAF-CIN, fits select Samsung side-by-side and bottom-freezer refrigerators.
Replace every 6 months, or more often if water flow slows noticeably.
Follow the package instructions when you install this water filter.
Water filter 9101 replaces earlier filter part numbers HAF-CIN, DA29-00019A and DA29-00020B.