Model #WLTL19012 WESLO Treadmill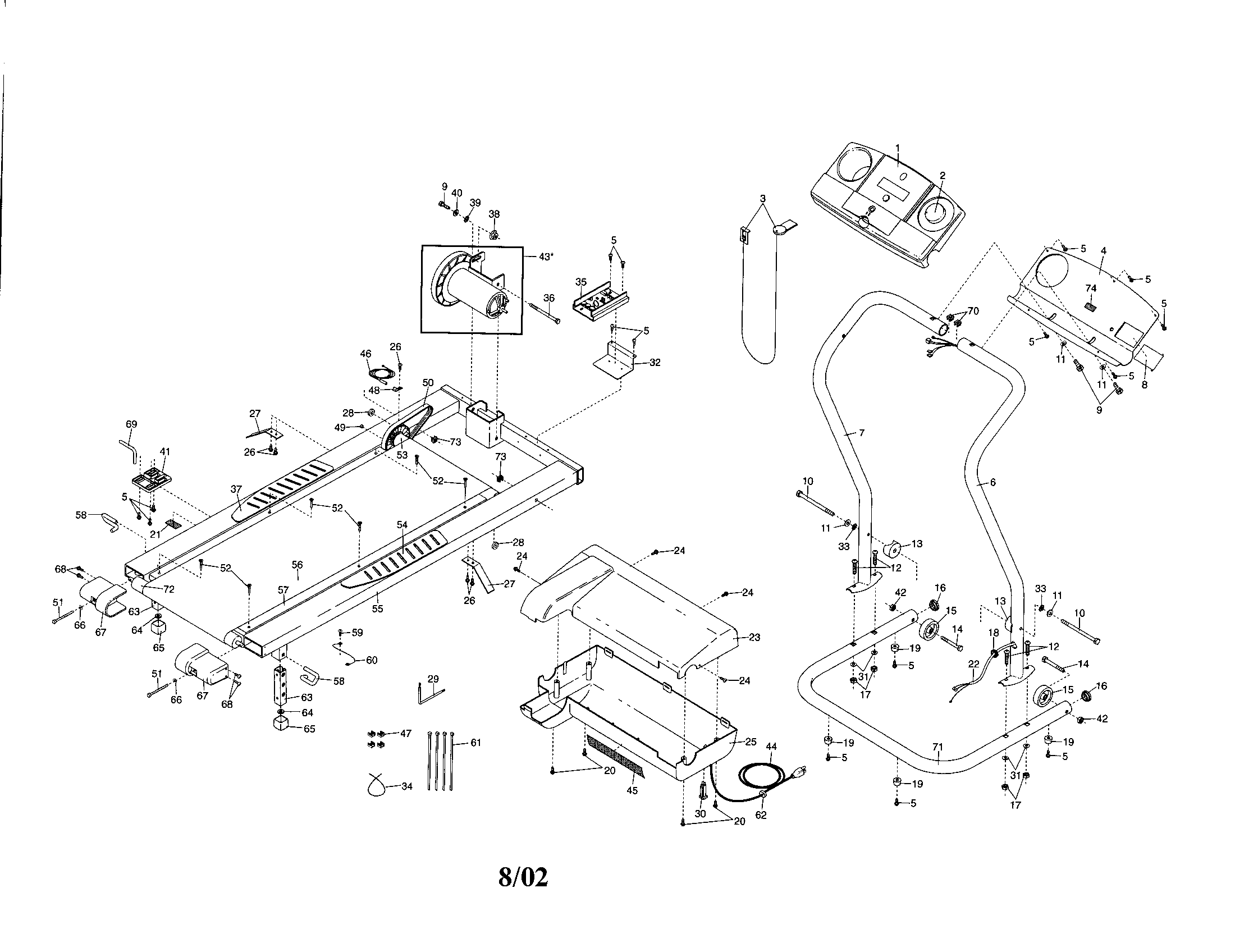 Question and Answers
Q:
How can I get the belts adjustment bolts back into the treadmill?
A:
The bolts that you removed screw into a threaded opening on the rear roller axle. I suspect the axle has turned and the holes are not lined up with the opening the bolts go through.
I have provided an image below to assist you in replacing the bolts.
To replace the bolts, I suggest removing the screws (Key number 68) and pull off the end cap (Key number 67) this will expose the rear roller. Only remove one end cap.
Place a small screwdriver through the threaded opening in the axle and turn it so it is horizontal with the floor.
With a screwdriver pry the roller on the other side of the treadmill toward the rear of the treadmill.
This should let you install one bolt.
Put the end cap back on and put the other bolt in, the hole in the axle should remain lined up.
You might need to pry this side of the roller toward the rear of the treadmill with your screwdriver.
Read More
Carpentry Bucket -
Sears Technician
November 18, 2008