Model #WCSR4170G2WW GE Residential Washers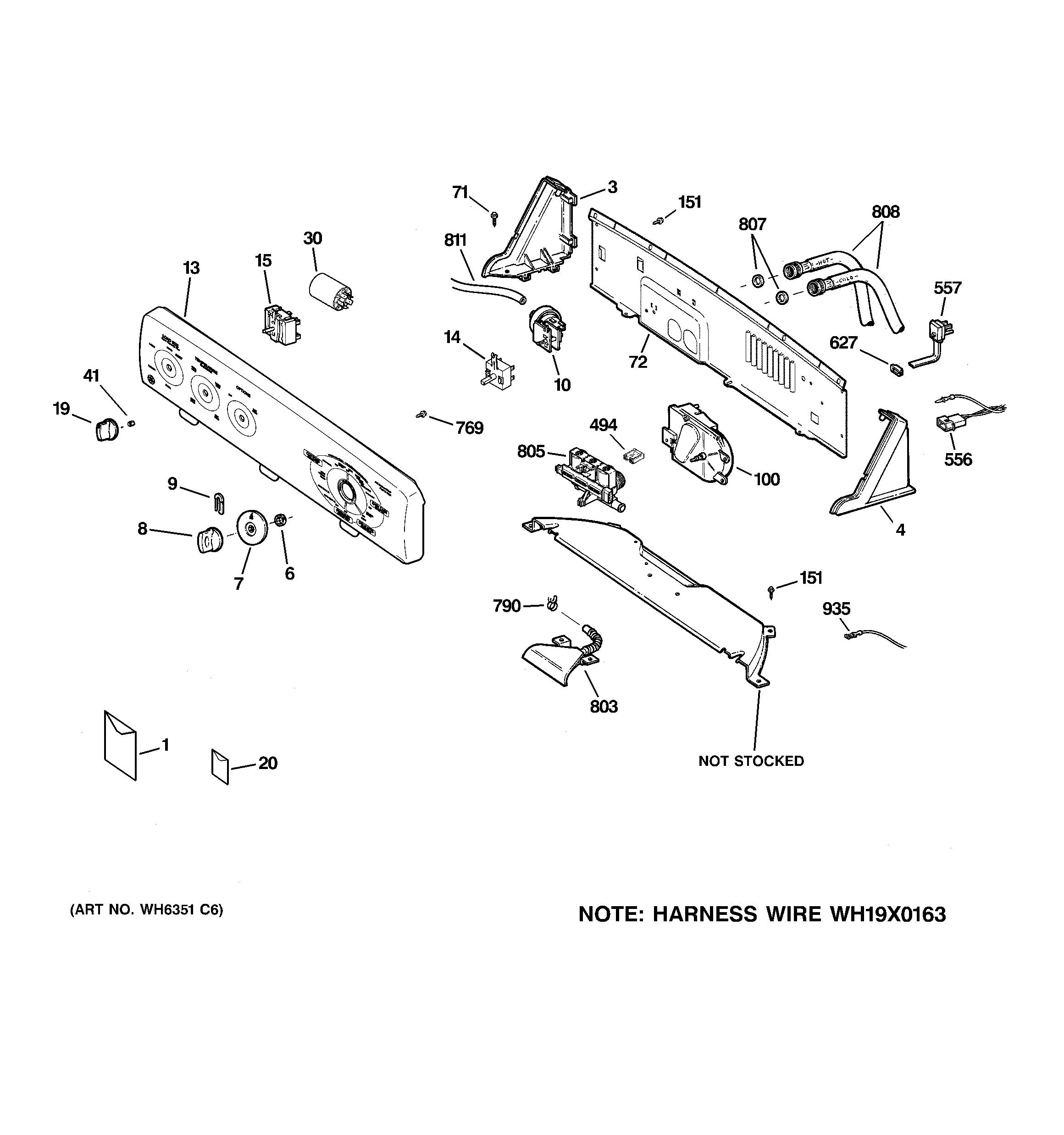 Error Codes
Error Code:
Condition:
Check/Repair:
Question and Answers
Q:
no high speed spin. WCSR4170G2WW Ge Washer
A:
Thank you for choosing sears I would be happy to help you with your washer. Upon researching model WCSR4170G2WW; since you have already replaced the timer and the problem continues, it sounds like you may need to replace the lid switch. Even though you had tested the switch, this switch can fail mechanically and electronically. It is common that when the lid switch goes bad every feature will work except for the rinsing out of the clothes. I have posted a link below of the switch key#388.
I trust that this information will help you, thank you have a great day.
Read More
Jeff Wallace Jr -
Sears Technician
October 24, 2014
A:
thanks for the response. when i was trying to rule out the lid switch i not only tested the resistance of the switch with the lid open and closed, i also verified the washer would pause the cycle during the agitation cycle. it seemed to work perfectly, as soon as i opened it the agitator would stop moving and as soon as i shut the lid it would return to agitation. i cant think of any more proof one could find that the switch was functioning normal. would it be a bad idea to just temporarily jump the lid switch to see if that has an impact on my problem?
Read More
See more answers
Q:
I have a ge washer model # wcsr4170g2ww . It fills up but wont wash or spin, does drain. The timer does go to off. i checked power in drain at motor and had 120
A:
Diagnosing washer problems is easier with the kind of information you provided. While you wait for the expert to review and answer, you can check a previous post with a similar question and a web site with general troubleshooting help. These may help with the diagnosis. I attached the links below. http://www.managemylife.com/mmh/questions/191632-why-doesnt-my-ge-profile-washer-model-number-wprb8050-agitate http://www.do-it-yourself-washing-machine-and-dryer-repair-help.com/GE-washer-is-not-agitating.html
Read More
Barbara H. -
October 30, 2010
A:
I believe you are correct to suspect the motor but we need to do a little more checking. Look closely at the motor inverter board for a green LED flashing. The green LED will flash 2 times for an inverter error code. The 2 flash error was intended to represent a slipping belt condition as identified in the mini-manual. Based on field feedback, a loose hub nut may also simulate the conditions that the inverter uses to detect a slipping belt condition. Because a slipping belt presents a safety concern for the machine to brake/stop normally, the inverter disables the motor while setting the 2 flash error code. The motor will not agitate or spin in this condition, so the motor appears DEAD. A loose hub nut may be obvious in severe circum-stances where the basket has damaged the balance ring, the tub cover, or the tub. In some instances, it is more difficult to detect if the hub nut has not fully backed off. NOTE: The HYDROWAVE drive does not have a mechanical brake like the drive system with transmission. The basket may rotate freely depending on the state of the mode shifter assembly. It may require closer inspection of the hub nut. If the threads of the nut are damaged, the nut will not hold the tub securely. Always replace the hub nut if any damage is noticed. Tighten the nut to 110 ft. lbs. Procedure for repair:
1. Remove the agitator and agitator coupling
2. Inspect for damaged components (replace as necessary)
3. Tighten the hub nut with a torque wrench or
impact gun (current factory torque setting is 110 FT-LBS)
Clearing Motor-Inverter error codes:
1. Disconnect the washer from power and wait approximately 15 seconds (hear a click/capacitor discharge)
2. Reconnect the washer to power and allow the relay to click (approximately 2 seconds).
3. Open and close the lid 5 or more times (in any
12 second period within the first 30 seconds of power up)
Read More
biker dave -
Sears Technician
November 01, 2010
See more answers
Recommended maintenance parts & accessories