Model #TR040 KENMORE Toaster oven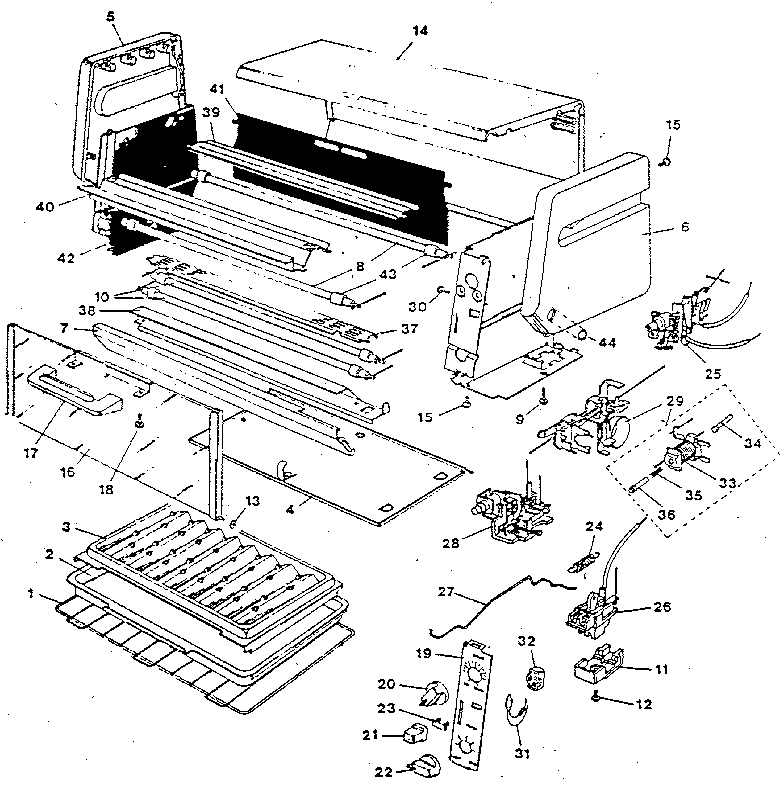 Question and Answers
Q:
Where can I find a new main switch for old Black & Decker toaster oven model B1TR040?
A:
It appears that this Black & Decker toaster oven is listed in our parts system as model TR040 without the B1 at the front. (NOTE: There is a Black & Decker and Kenmore model listed in our system. Both have the same model number and parts for the TR040 model. The brand on the model in the parts listing may indicate that it is a Kenmore. The parts for both the Kenmore model TR040 and Black & Decker model TR040 are the same.) Based on this model number (TR040), the main switch assembly is part 164868-00 (Division 11, PLS source 900). This switch assembly is available from the Sears PartsDirect website or from your local Sears Repair Center. I recommend that you visit the Sears PartsDirect website and view the part list diagram drawing for this toaster oven (model TR040). If it is apparently the same as yours then I recommend ordering the part 164848-00. This switch should match the original one in the toaster oven. If not, then I recommend replacing the toaster oven instead of repairing it. Altering a part in the product can be dangerous unless it is an authorized substitution by the manufacturer.
Follow electrical safety guidelines if you replace this switch yourself. Make sure that the toaster oven is unplugged before accessing internal components.
Read More
Lyle W -
Sears Technician
March 14, 2010