Model #SYSTEM 25 HARRIS SYSTEMS INC. Welder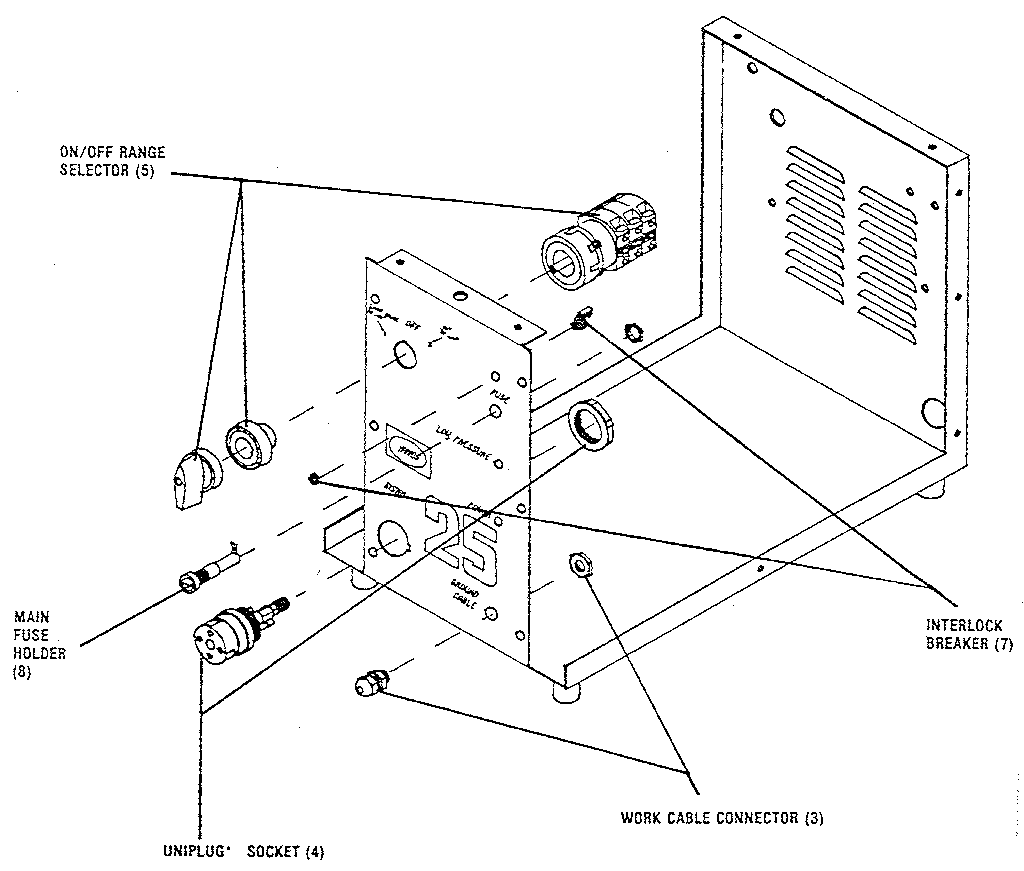 Question and Answers
Q:
Where should a well pump be located?
A:
Pumps and wells are often divided into shallow well systems (25 feet or less in depth) and deep well systems (more than 25 feet). What's magic about 25 feet? There's nothing exactly magic about 25 feet, although there is magic at about 34 feet. This is roughly the distance that atmospheric pressure can push water uphill against a vacuum. Atmospheric pressure is about 14.7 psi. One psi can push water up 2.31 feet. Theoretically, 14.7 psi can push water up almost 34 feet. Since pumps can't create a perfect vacuum and because there is resistance in the piping, a practical limit of about 25 feet applies. Let's put it another way. A pump can pull water up about 25 feet. If the water is more than 25 feet below the pump, we're going to have to do something different. This brings us to the pump location.
The pump can be located inside the building, at the top of the well (or the edge of the lake), or it can be located at the bottom of the well or on the lake bottom, for instance. Pumps are much better at pushing water than pulling it. It's great if we can put the pump down in the water. The downside is we have to make the electric-powered pump watertight so it can be submerged in water.
Another advantage of putting the pump in the well is that we don't have to worry about priming the pump. Pumps are really good at moving water, but not very good at moving air. A pump that sucks air instead of water may quickly destroy itself. Priming the pump means that we have water available to the inlet side of the pump.
Pumps located above the water usually have a foot valve at the bottom of the intake. This valve prevents the water draining out of the suction line of the pump when the pump is not working.
Read More
expert -
Sears Technician
April 26, 2007