Model #SRC2419 SYLVANIA TV/VCR or DVD Combo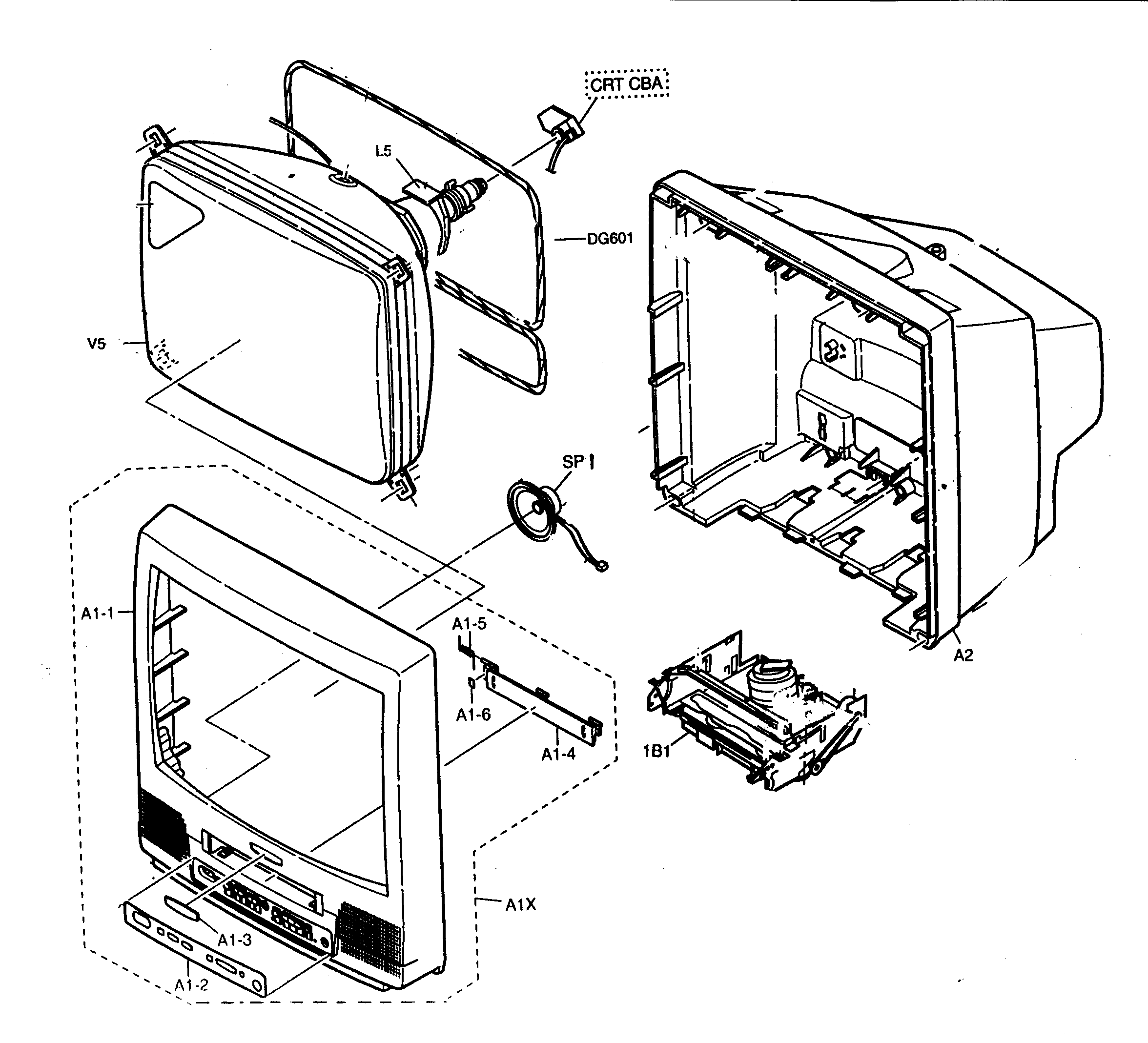 Question and Answers
Q:
How do you disassemble a Sylvania SRC2419 to install an IR sensor?
A:
I cannot verify how much experience you have with electrical components so I'll ask that if you feel uncomfortable at all doing any of this, just stop and find a tech to help you. You listed 4 screws but there's a fifth where the AC cord comes in that must be unscrewed to pop the back off. After the back is off you have to remove the anode cap, CRT board, and the wires holding your tray from sliding back. It calls for the anode cap removal and I can't verify if the slack is long enough for you reach in and solder in RS201. The anode cap is the big red wire that should never be touched, even while off. The vacuum tube can hold a charge for hours even days and must be discharged to the CRT ground before attempting to remove that cap. I personally recommend having someone who's done this before help you. After that you should be able to reach RS201.
PLEASE NOTE: There are many wires inside of a Television and the electronic components in side can store electricity in them. A person could get shocked, while looking around, even if the set is unplugged for a long period. A Television Technician would need to make some check inside the television to know for sure what is wrong.
Read More
expert -
Sears Technician
February 22, 2008