Model #MH7140XFZ0 WHIRLPOOL Microwave/Hood Combo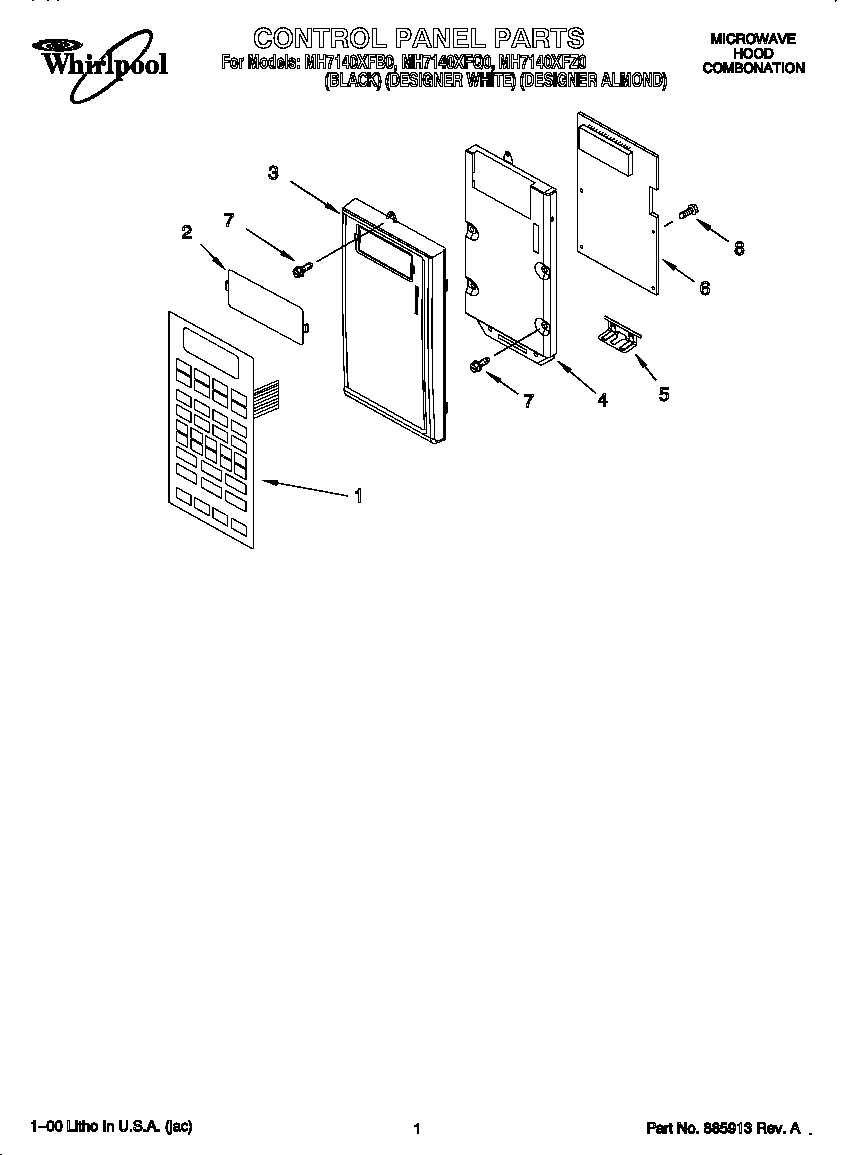 Question and Answers
Q:
How do I take apart the door of a Whirlpool microvave oven Model MH7140XFZ-0 to replace the handle?
A:
To replace the door handle you need to remove the door from the microwave. If you take the door apart while it is attached to the microwave the glass might fall out.
To remove the door, first remove the grill across the top. Remove the 2 screws on top of the cabinet and remove the grill.
Remove the c-clip on the top hinge pin and remove the pin.
Lift the door off the lower hinge pin and lay it on a pad on the counter top.
Use a small flatblade screwdriver to pry the inner trim of the door off. Go slowly and work your way around the door gaining 1/8-1/4 inch at a time. It is easy to break this trim piece, take your time.
With the trim removed you can access the screws for the door handle.
WARNING: A microwave leakage test must be performed any time a door is removed, replaced, disassembled, or adjusted for any reason. A microwave leakage check, to verify compliance with the Federal performance standard, should be performed on the oven before it is used after any repair. Microwave ovens are probably the most dangerous of consumer appliances to service. Very high voltages, up to 5000 volts at potentially very high currents are present when operating. This is a deadly combination. These dangers do not go away even when unplugged. There is an energy storage device called a high voltage capacitor that can retain a dangerous charge for a long time. If you have the slightest doubts about your knowledge and abilities to deal with these hazards, replace the oven or have it professionally repaired
Read More
Jimmy K -
Sears Technician
April 08, 2008