Model #LASER JET 4 HEWLETT PACKARD Computer/Printer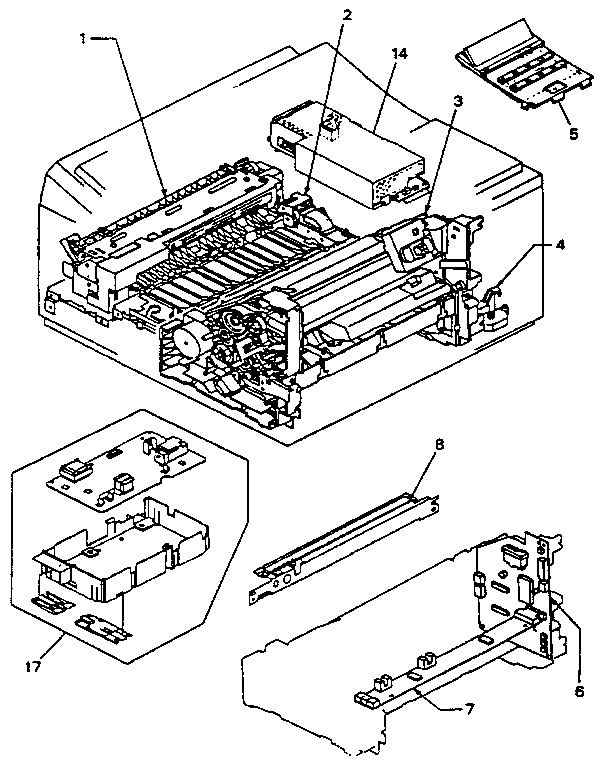 Question and Answers
Q:
I have a HP LaserJet 4 Plus that is keeps getting a paper error. What can I do to clear it out?
A:
For the HP LaserJet 4 Plus a 41.3 paper error is:
Paper multi feed or wrong size paper
1. Paper size selection (S/W) does not match the installed paper tray
2. One of the paper cassettes is overfull or improperly adjusted
3. Paper is out of spec
Other things that could be done.
Reset printer by pressing the continue key. Clean around corona wires. Check, and reseat laser scanner cable connections.

Here is a website for HP LaserJet family printer error codes.
Something to check for printer jams:

Open the rear door of the printer. There is a paper sensor near the upper right hand corner of the fusing assembly (just below the right edge of the long yellow warning sticker on the fuser) that can cause paper jam error messages even when there is no jammed paper in the printer. Toggle the thin black plastic lever up and down to make sure it is not stuck or sticky. The lever should be in the down position before closing the back of the printer. If the lever is stuck or missing, the printer will generate a false paper jam message.
Complete the following to troubleshoot a paper jam issue:
Visually inspect the paper path and identify the location of the leading edge of the paper when the jam occurred. Open the top cover, remove and inspect the print cartridge, and open the rear output door to isolate the location of the jam in the paper path. Inspect the print cartridge for gear damage. Replace if necessary.
Read More
expert -
Sears Technician
February 13, 2008