Model #KSRS25FGSS14 KITCHENAID Side-by-Side Refrigerator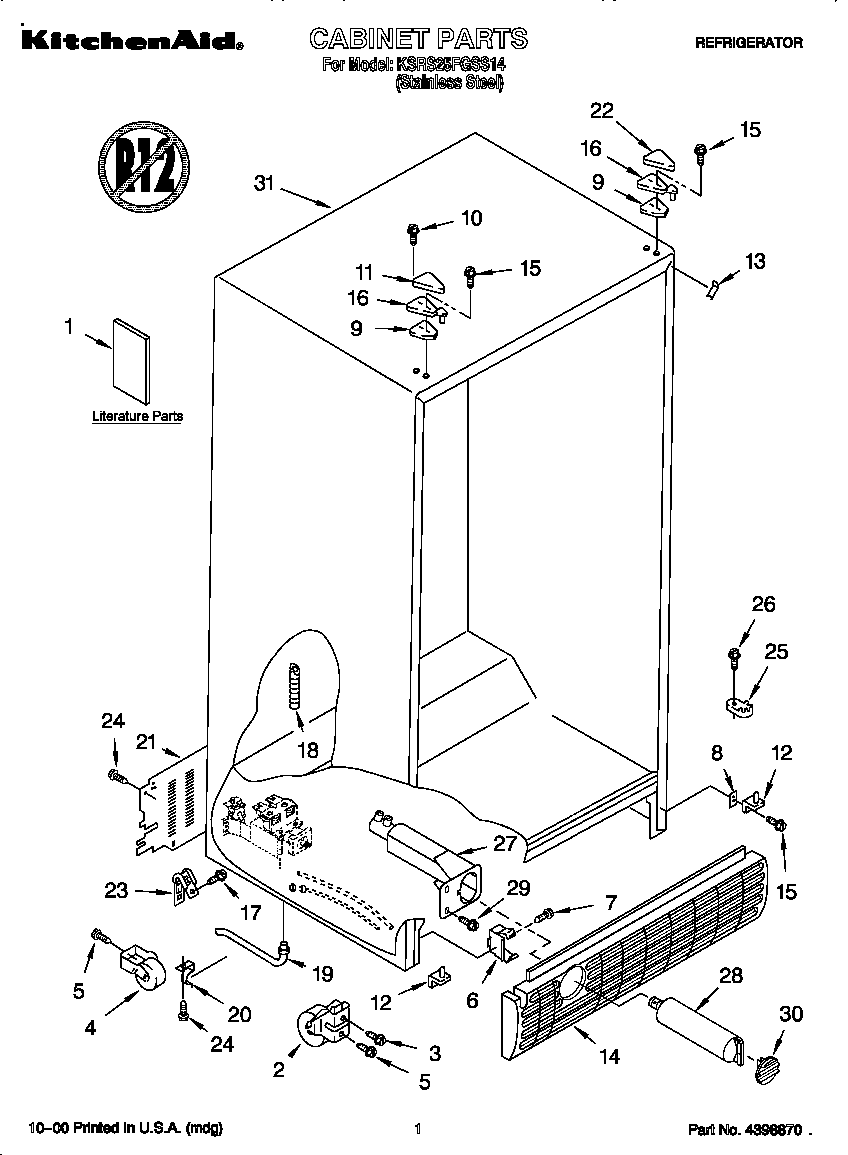 Question and Answers
Q:
How do I replace my air diffuser assembly on my KitchenAid refrigerator model KSRS25FGSS14?
A:
To replace the diffuser, remove the screw holding the cover in place and remove the cover. The diffuser is sealed in place with rtv, so you will need to pry the diffuser out. When replacing the diffuser make sure to seal it good with rtv which can be purchased locally. I'm sending you a picture of where to seal the diffuser. Unless the damper is broken, it's very unlikely it needs to be replaced. Before replacing the damper, check the air flow again and while checking it, open the freezer door. If the air flow increases, the problem will be a restricted return air vent. If the return air vent is blocked or freezes, the air flow will be very low. If there is nothing blocking the return vent then it will be frozen and the unit will need to be turned off for few hours to allow it to thaw out. When the vent is clear, the air flow will be normal again coming out of the diffuser.
Read More
Scott D -
Sears Technician
June 17, 2009
A:
I'm having the same problem no air is moving from freezer to refrigerator. where is the return vent?
Read More
Larry -
December 23, 2012
See more answers