Model #KSRS25CNSS00 KITCHENAID Side-by-Side Refrigerator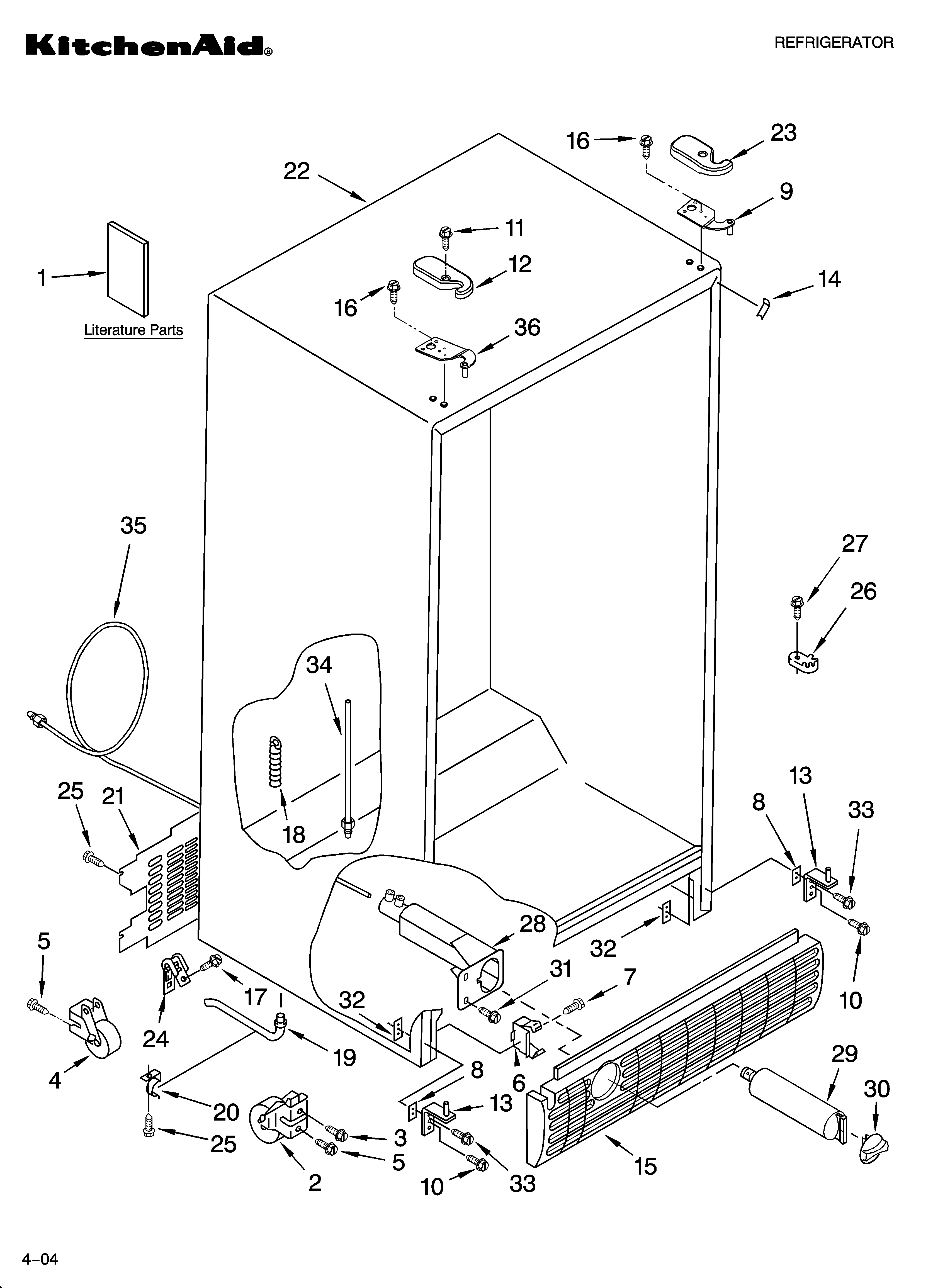 Question and Answers
Q:
Where is the water filter in the Kitchen Aid Superba refrigerator?
A:
Changing the Water Filter Cartridge
1. Locate the water filter cartridge cap in the front base grille. Rotate the cap counterclockwise to a vertical position and pull the cap and filter cartridge out through the base grille.
NOTE: There will be water in the cartridge. Some spilling may occur.
Flushing the Water System After Replacing Filter
Use a sturdy container to depress the water dispenser bar until the water begins to flow. Flush the water system by dispensing and discarding 2 to 3 gal. (8 to 12 L) of water. Cleaning the system will take approximately 6 to 7 minutes and will help clear air from the line. Additional flushing may be required in some households.
NOTE* As air is cleared from the system, water may spurt out of the dispenser.
Using the Dispenser Without the Water Filter Cartridge
You can run the dispenser without a water filter cartridge. Your water will not be filtered.
1. Remove the base grille water filter cartridge.
2. Slide the cartridge cap off the end of the filter cartridge. Do not discard the cap. With the cartridge cap in the vertical position, insert the cap into the base grille until it stops.
3. Rotate the cartridge cap to a horizontal position. The cartridge cap might not be even with the base grille.
Read More
Plumbing Bucket -
Sears Technician
April 24, 2008
A:
There is no of this on our KSRS25QAAL10, no sign of a water filter at all...
Read More
Robert Harrington -
January 17, 2012
See more answers