Model #KP-65WV600 SONY Projection/Digital 42" and above TV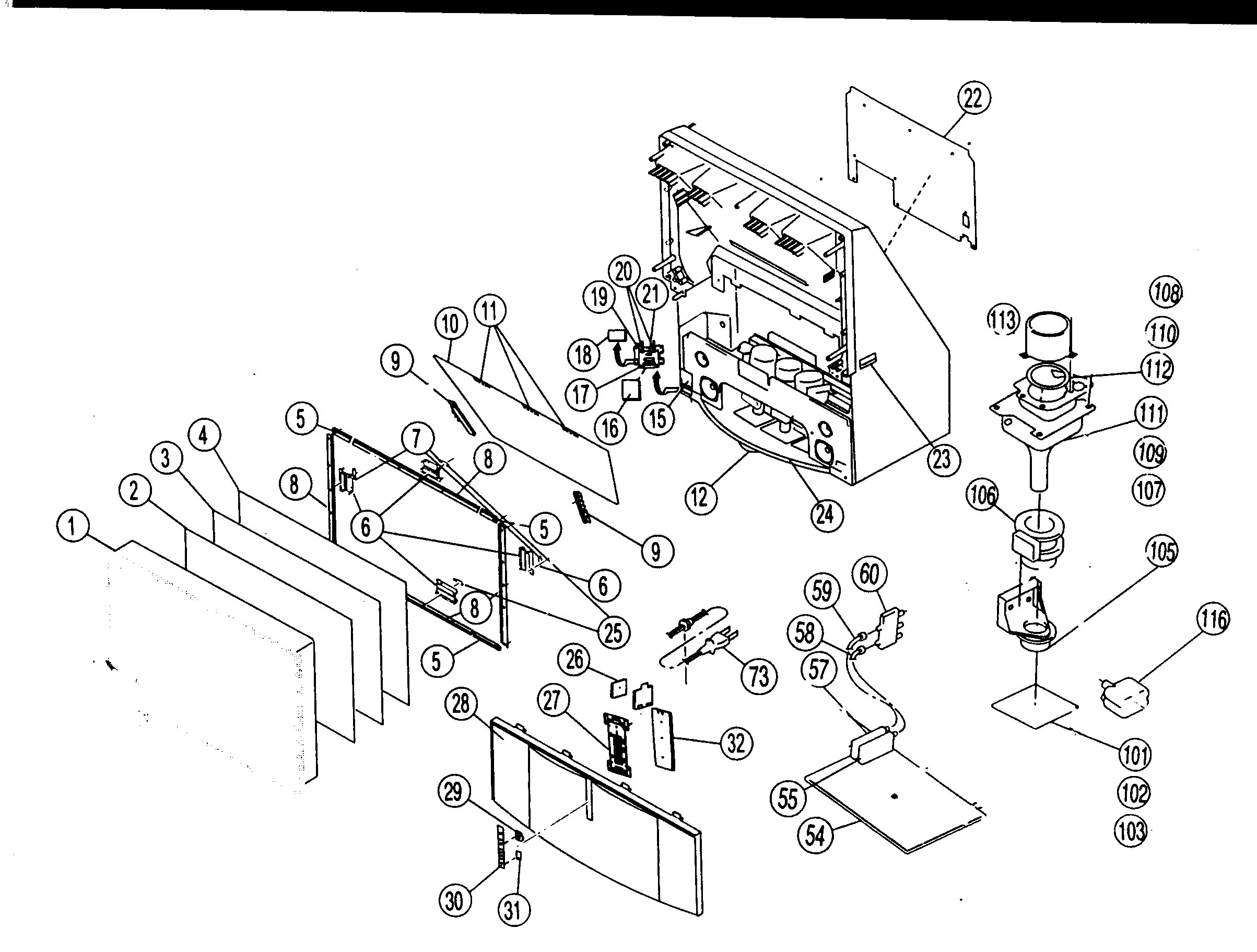 Question and Answers
Q:
Why does my Sony projection television have fixed blue wavy lines going through the picture?
A:
The wavy lines could be a convergence issue. The set needs to line up the three colors, red blue and green, in order to create the image. Sometimes when the circuit that does that goes bad you start to see folds in the color affected. The fold would not be uniform and would not repeat itself.
I am not certain this is your symptom since you say that its only noticeable on dark scenes and you did not mention anything related to a bad picture or the colors not being correct over each other. The other symptom that comes to mind is retrace lines. These lines would go left to right and bow a little. They would be very faint and would repeat themselves. This could be a small component that has changed value over time.
The third condition I can think about is a lines that looks like a spaghetti string with no real direction in where its going. I have another incident recorded of this symptom that showed up and the problem was not corrected until other solutions were tried. It was corrected with a change in the service menu that changed the behavior of one of the circuits. I do not have the details of why it would do this but it is another possibility.
All the above scenarios would have to be fixed by a tech. I hope I have a good idea of what it is you are seeing because nothing comes to mind that would be described like that and that you would be able to correct on your own.
Read More
David A. - Personal Solutions Manager -
Sears Technician
July 17, 2009