Model #KP-51WS500 SONY Projection/Digital 42" and above TV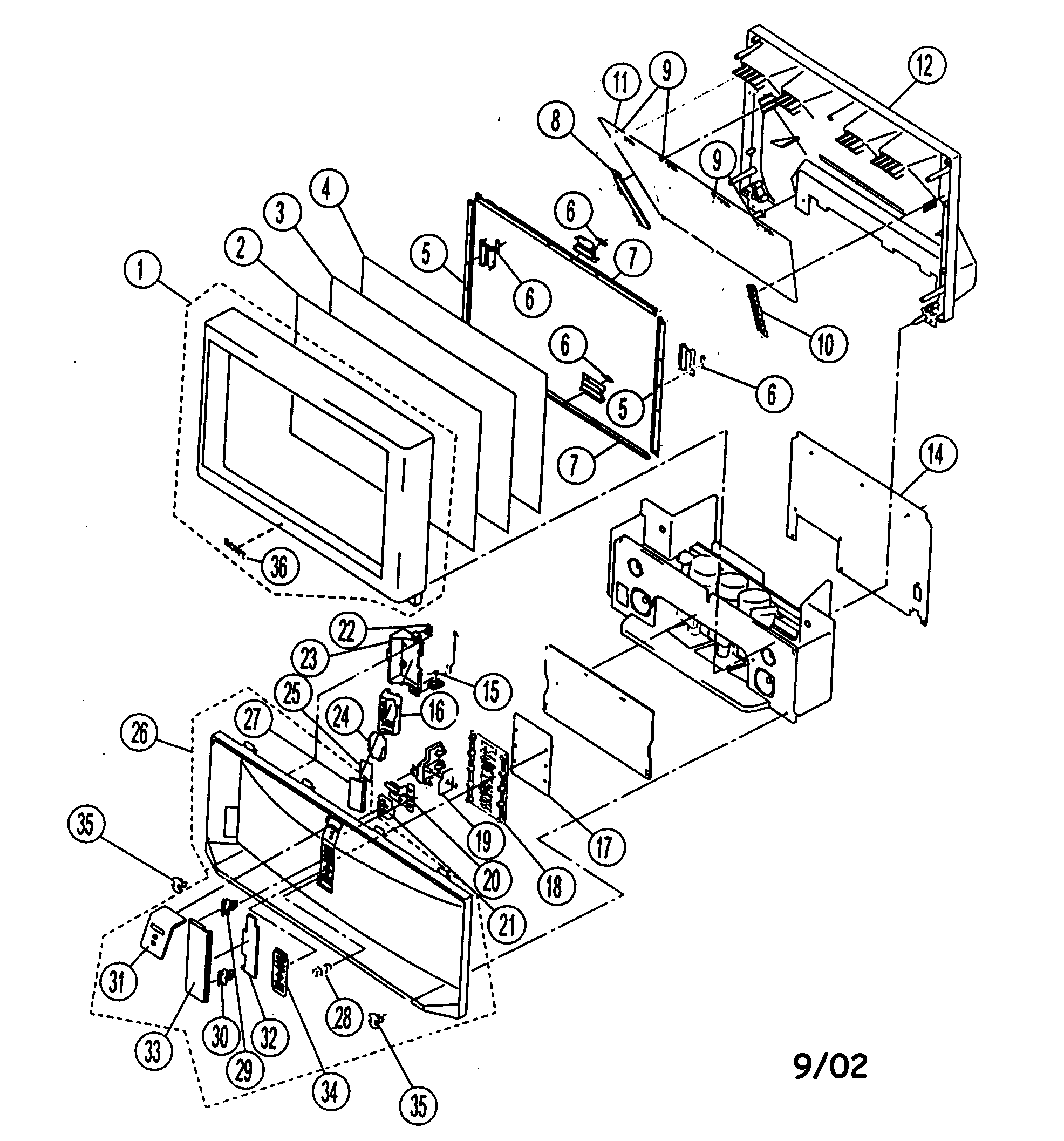 Question and Answers
A:
Good morning.... I can fully appreciate your economic concerns in this situation. I guess price paid, age of unit and repair and replacement costs must all be considered. I did locate a link that will discuss this situation in greater detail. Though this link discusses a different model number, the mechanics are likely going to be very similar. Keep in mind that an expert will be responding within the next two business days if not sooner and will likely offer you more information and instruction regarding buying vs. fixing. I hope this link will help guide you as to what might be wrong with your TV and have a nice day
Read More
A:
Hello Brenda,

I'm sorry to hear that your television is failing and I would like to assist you with your question. From the description, this is likely to be one of two things, either you are experiencing a CRT failure or the power supply board is failing. If it is a CRT, it is not going to be considered repairable because all three of the CRT's will need replacement to balance the image correctly and they are not available. If it is a failure on the power supply board, the issue may be found as a single component issue, but there is a high probability that it will not be found and that a complete circuit board would need to be installed and complete boards are not available any longer for this television. It is my opinion that you will want to replace this television versus attempt to repair it due to high repair cost and unavailability of parts.

Please let me know if you would like any further assistance.

Jerry C
Read More
Jerry C -
Sears Technician
January 16, 2013
See more answers
Q:
Why does my SONY KP51WS500 have double images?
A:
Usually "Double Image" or a 3D effect is caused with the red blue and green are misaligned. If it is a symptom where one or more of the colors is separated then you probably had a convergence failure. There are two amps that a technical will most likely change out. They need to be soldered into the board and also a couple of fuses checked that open up to prevent other circuits from being damaged.
Another less common complaint is "Ghosting" where a faint image of another channel or the same channel is seen in the background. This is common for over the air analog broadcasts that are getting a reflected signal or a problem in the cable line. The Signal is at fault and the TV menu would not be affected.
Read More
David A. - Personal Solutions Manager -
Sears Technician
May 21, 2009
A:
3d color in the left top green and red and line across the screen I try calibration it didn't work.
Read More
See more answers
Q:
I would like to get some advice on a problem with my big screen, before I go and order parts.
A:
It does not seem like it is a screen problem. The only time there is an issue with the screens is when they get damaged by something hitting them. What you are describing looks like a convergence problem. Convergence is the electronic control that aligns the picture from the three picture tubes. It seems like you have had the TV set a part to clean the mirror. You could take a piece of white paper and place it on the back side of the screen and look at it to see of the pictures lines up. By reading the information provided I would think that it would not line up. The convergence circuits are on the board that is on the left looking from the back. With the back off they are on the two big aluminum heat-sinks. These are 18 pins Integrated circuits (IC) that have to un-soldered and new ones re-soldered in. It could be a voltage issue of not getting to the IC's.
Please Note: There are many wires inside a television that can shock a person even if the set is unplug for long periods of time. A television technician would be recommended to make some check inside the TV to know what is all going on.
Read More
Dusty J -
Sears Technician
April 16, 2008