Model #KDS-R60XBR1 SONY LCD Television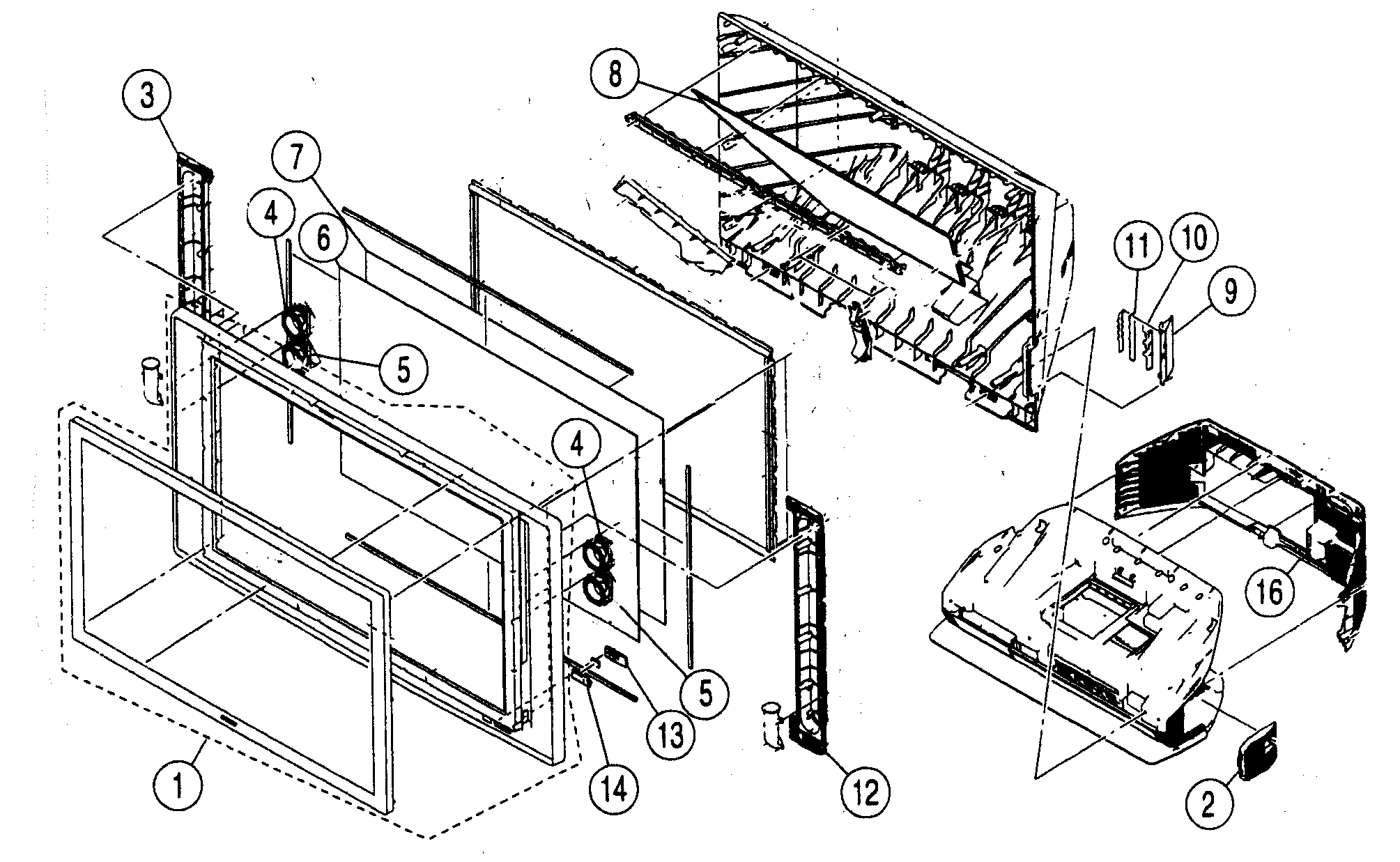 Question and Answers
Q:
What can cause my Sony projection LCD TV to not come on?
A:
I am reading the scenario as an error code that started only after replacing the old lamp. If that is the case then take a look at the red led. Sony emits an error code through the red power led at shutdown. A bad lamp would normally shut the set down and have the lamp led itself blink. Unplug the set, let it sit for a minute then power back up and observe the red power led.
If it is blinking 3 times, pauses, then 3 times again over and over, then this would be a 3 blink error code. A 3 blink error code means that the either the switch lever for the lamp door is not being pushed in all the way, or the one inside the lamp housing is not being activated when the lamp is inside. Take the door out, reinsert the lamp, and tighten the door again.
Another error I've seen on a poorly seated lamp is a 5 blink error code. It suggests that the lamp power block is bad but in this case it was due to the high voltage leads not making proper contact with the lamp itself. Again just reseat the lamp and the door.
The power led will give errors from 2 blinks to 10 blinks. If your power led is flashing continuously it might be cycling. Let me know exactly what it does to give you a more detailed opinion on what it might be doing.
Read More
David A. - Personal Solutions Manager -
Sears Technician
November 17, 2009
A:
my sony is blinking 9 times do you know why
Read More
richard -
August 04, 2011
See more answers
Q:
I have insurance on my projector TV, who do I call for service?
A:
If you have a maintenance agreement through Sears then contact 1-800-4-MY-HOME (694663). They will be able to look up the policy through the number you gave at the time of purchase or name. If it was through another company, contact them so that they can set up service. They may still use Sears but you want the insurer to set up the call.
Read More
David A. - Personal Solutions Manager -
Sears Technician
March 30, 2010
Q:
Can a bad lamp cause a line through the picture with the color being off?
A:
It does not sound like a lamp can cause your particular problem. Please call Sears service or the Sony consumer line to set up service on your TV. Although I cannot tell without seeing your TV, it sounds like you have a bad optical block, at least the yellow blotches do. I cannot imagine what you mean by vertical line in the middle. A technician can access your service menu and verify that these blotches are created by the engine.
http://www.kb.sony.com/selfservice/microsites/search.do?cmd=displayKC&docType=kc&externalId=http--esupportsonycom-perl-news-itemplnewsid185templateid1regionid1KSMFlag7370&sliceId=&docTypeID=DT_NEWS_ALERTS_1_1&dialogID=47627906&stateId=0%200%2047639083
That link is in reference to your model and discusses the extended warranty they've offered for engines that have failed.
Read More
David A. - Personal Solutions Manager -
Sears Technician