Model #JGS968SH3SS GE Slide-In Range, Gas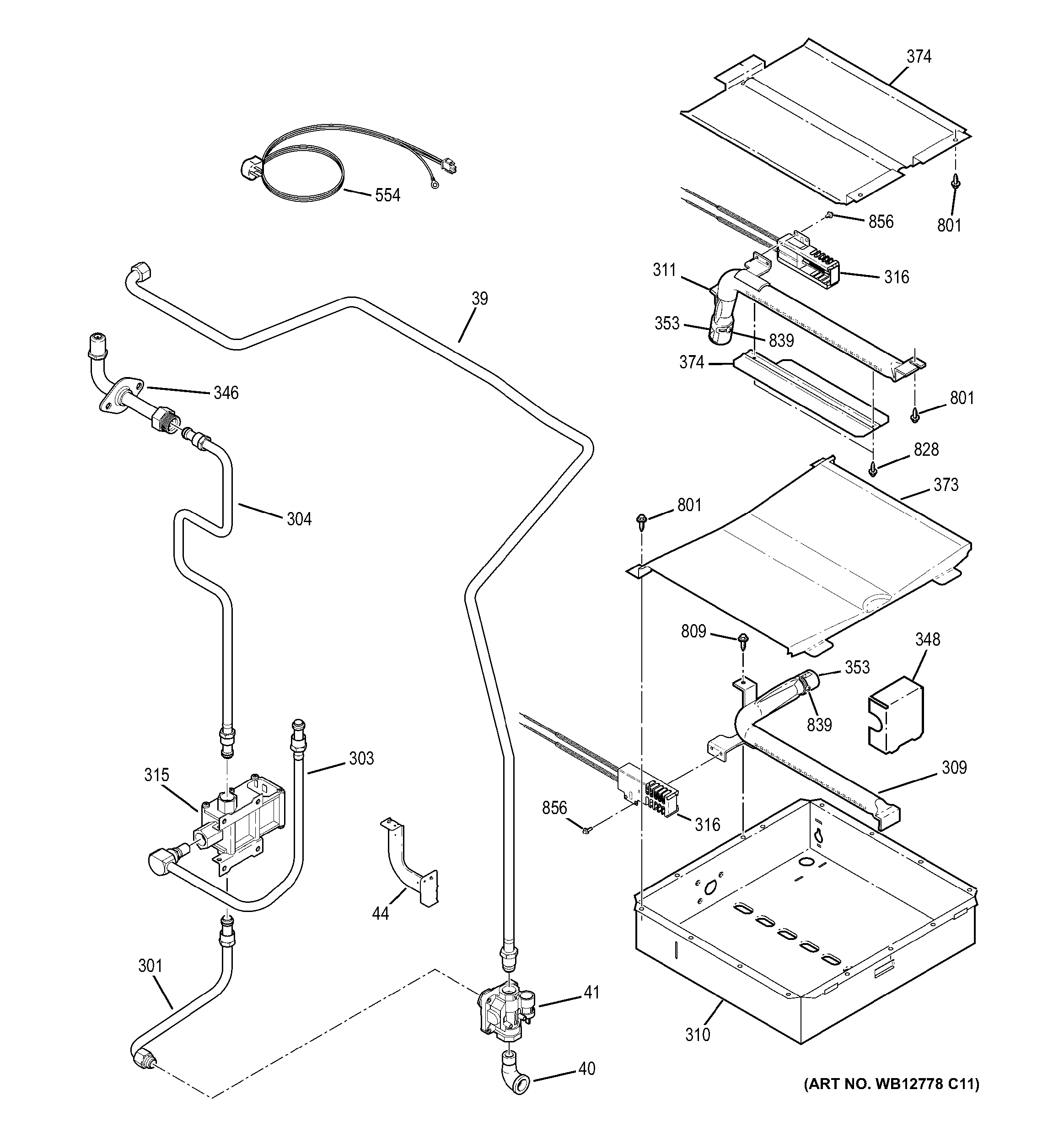 Question and Answers
Q:
My GE Profile oven takes 35 minutes to reach 350 degrees. This is after I looked at the igniter and saw it glowed dull orange. I replaced it. The new igniter is JGS968SH3SS Ge Gas range
A:
Thank you for choosing SearsPartsDirect.com and being a valued member. I can certainly understand how frustrating it can be when your range is not working properly.
OVEN BURNER IGNITION SYSTEM:
The oven burners are ignited by a glowbar ignition system. The ignitor is a "Norton" style rectangular
glowbar. The bake and broil ignition circuits consist of the electronic control, an ignitor and an oven
safety valve (gas valve). The three components are wired in series for each cooking function.
The most important points to know about the ignition system are:
1. THE IGNITER RESISTANCE DECREASES AS THE IGNITOR SURFACE TEMPERATURE
INCREASES.
2. THE SAFETY VALVE OPERATES BY CURRENT, NOT VOLTAGE.
From a cold start, the ignitor needs 30–60 seconds, with a minimum of 116 volts applied, to reduce
its electrical resistance enough to provide a minimum of 2.9 amps of current flow in the series circuit.
This is the required current flow needed for the safety valve to open and supply gas to the burner.
The glowbar should provide a steady current flow of between 3.4 to 3.6 amps in the circuit. At that
point the ignitor temperature is between 1800 to 2500 degrees F. The ignitor will remain energized
at all times during burner operation. If the ignitor glows red but does not draw at least 2.9 amps,
the fault is usually with the ignitor, not the valve. Always check the oven shut-off valve for a "Not On" condition.
NOTE: If ignitor glows, but ignition does not occur, be sure the oven shut-off valve is in the open
position.
SLOW IGNITION CAN BE CAUSED BY ONE OR MORE OF THE FOLLOWING CONDITIONS:
1. Blockage of primary air intake: Hole beneath the bake orifice hood must be open and free
of insulation.
2. Blockage of secondary air intake holes: Examine oven burner box (galvanized box surrounding
oven burner) and inspect the single row of secondary air holes beneath the bake burner for signs
of blockage. Also, be sure items in the storage drawer do not push against the ceiling of the
drawer area. If pushed hard enough, the ceiling will flex upward, closing off the secondary air
holes.
3. Improper alignment of orifice hood and burner: Orifice must be pointing straight into burner
venturi.
4. Improper air/gas adjustment.
5. Blockage of burner crossover slots: Crossover slots must be open and free of burrs.
6. Improper installation: Failure to seal all openings in the wall behind and floor below range may
permit substantial drafts which can affect ignition.
7. The gas control valve should draw 5 amps when operating. This can be checked by measuring
the amperage in L1 to the oven control. This can be done by removing the control panel glass
and clock / insert assembly.
The oven may stop operating but not give an F code on the display immediately. F codes are stored
in nonvolatile eeprom memory until the same fault occurs twice consecutively. After that, the F code
will be displayed. F codes can be recalled by pressing together TIMER, CLOCK, MIN DOWN or 9.
While F codes are displayed, pressing MIN UP or 8 and HR DOWN or 6 together will clear them.
A fault must exist continuously for 5 minutes before an F code is recorded.
I reccommend going through this information. If it does not help please see a service technician for diagnosis.
You can also visit searpartsdirect.com for parts, diagrams, and repair information.
If you do not feel confident repairing this problem yourself, then you can have it repaired at your home by a Sears technician. Here is a link for the website: Sears Home Services .
Thank you for your question. Have a great day.
Read More
Natasha12 -
Sears Technician
January 16, 2015
Recommended maintenance parts & accessories