Model #JES1290ML01 GE Countertop Microwave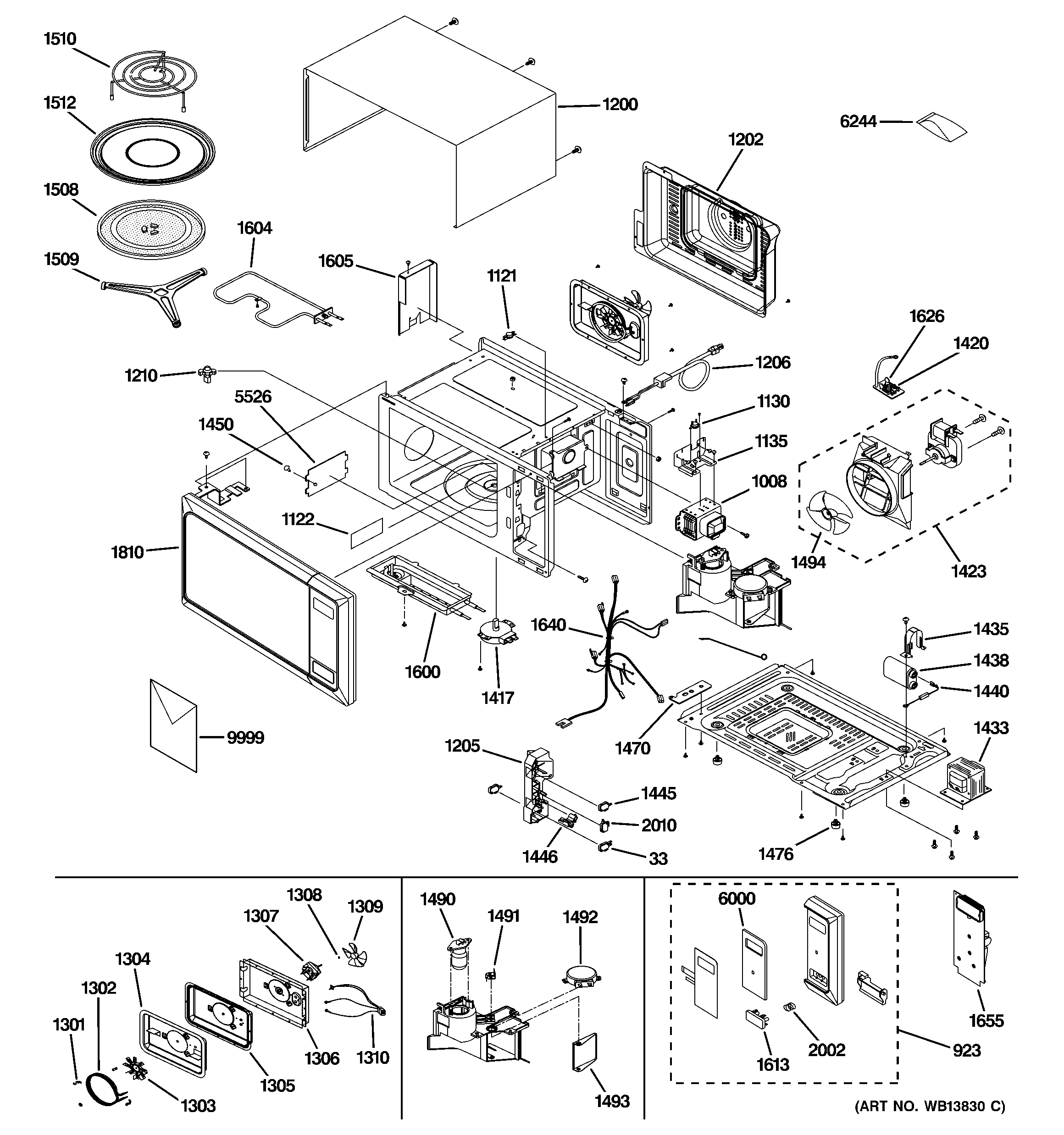 Question and Answers
Q:
Why is my GE microwave sparking inside when turned on?
A:
Generally speaking, the arcing is caused when two pieces of metal are touching or nearly touching each other or from burnt splattered carbonized food. Look for two pieces of metal that is touching or nearly touching each other. I must assume that you do not leave the wire rack inside the microwave when it's not needed. The wire rack is only to be put in and used when you are cooking something on the lower turntable and on the wire rack as well, otherwise the rack should be removed when not needed for two level cooking. Leaving the wire rack inside the microwave when not be used can cause the microwave to arc between the rack and the walls of the microwave if it touches. NOTE: I do not recommend using the microwave until it has been repaired or it could damage the magnetron or cause a thermal event.
I recommend calling a service technician to diagnose and repair your microwave.
Read More
Joey S -
Sears Technician
January 21, 2010
Q:
my microwave oven is on pause won't work what do i do?
A:
Thank you for your question and I understand your concern.
If the microwave will not start or begin counting down when you press the Start/Pause button; it could have a faulty touch panel, control board or door switch.
I am sorry, but we do not give repair information on microwave ovens because they are inherently dangerous to service. Microwaves contain high voltage internal components that can retain a lethal electrical charge even when the microwave is completely unplugged. Door repairs and adjustments, even minor ones, can cause microwave leakage, and a microwave shielding leakage test must be performed using a survey meter after any microwave service. That's why I strongly warn you to have this repair handled only by a qualified service technician. You can schedule service online with Sears Home Services or by calling 1-800-4-MY-HOME.
Normally at ManageMyLife.com we like to help you with all of your repairs, but our expert advice is that microwaves are just too dangerous.
Read More
Joey S -
Sears Technician
May 15, 2012