Model #GM-5 SALTON Yogurt maker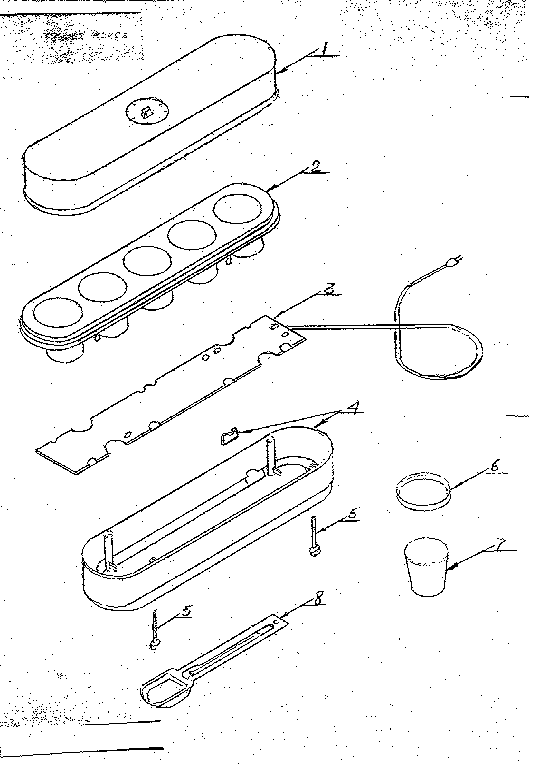 Question and Answers
Q:
I am looking for a power cord for my air conditioner. Model AEW10APH1
A:
Thank you for your question on the power cord for this GE air conditioner.
For what ever reason GE only has three parts listed for this air conditioner. They list the filter the owner's manual and the remote control.
You may have to have a technician get involved with this repair.
If you have any part of the power cord left you may be able to go to a local appliance parts store in your area and take the cord with you to see if they can match it up with one they have in stock.
I hope this will help.
Sam A.
Read More
Sam A -
Sears Technician
July 10, 2012
Q:
How do I balance a riding mower deck that is unbalance
A:
Thank you for your question. I see that Barbara H has given you a few links. I recommend clicking on the first link. It will take you to a video that show how to level the mower deck.
I hope the video is helpful. Please reply below with more details and a model number if you need further assistance.
Thank you for using Manage my life.
Mark T.
Read More
Mark T -
Sears Technician
March 26, 2012
Q:
What would cause my dryer to shut off after about 5 seconds?
A:
I added an image so you can follow and understand the start and run circuit of your model dryer.
In order for your dryer to start and stay running timer contact BK and BU must close. The path of L1 current must pass through the thermal fuse to feed voltage to the motor at terminal 4M.
The neutral path to the motor must pass through the closed door switch and it then splits over to one side of the push to start switch and over to 6M at the motor.
At the moment you push the start switch you are completing the neutral path to terminal 5M on the motor and it starts and closes the motor centrifugal motor switch contact 5M to 6M and stays running. If the motor centrifugal switch is not closing 5M to 6M it will not continue to run once the start button is released. This would indicate that you would need to replace the motor with centrifugal switch.
Now with that said if the neutral wire is loose or off at 6M at the motor or at the door switch it can cause the motor to quit running when you release start or with just the current draw if it's a loose connection.
If you continue to hold the start button in and it continues to stay running while you continue to hold the start button down it would have to be loosing the neutral at 6M. You would then need check the wire circuit on 6M for an open wire or connection.
I hope I this helps you diagnose your problem.
Read More
Joey S -
Sears Technician
July 18, 2008