Model #FLEB8200FS1 FRIGIDAIRE Laundry Centers/Combos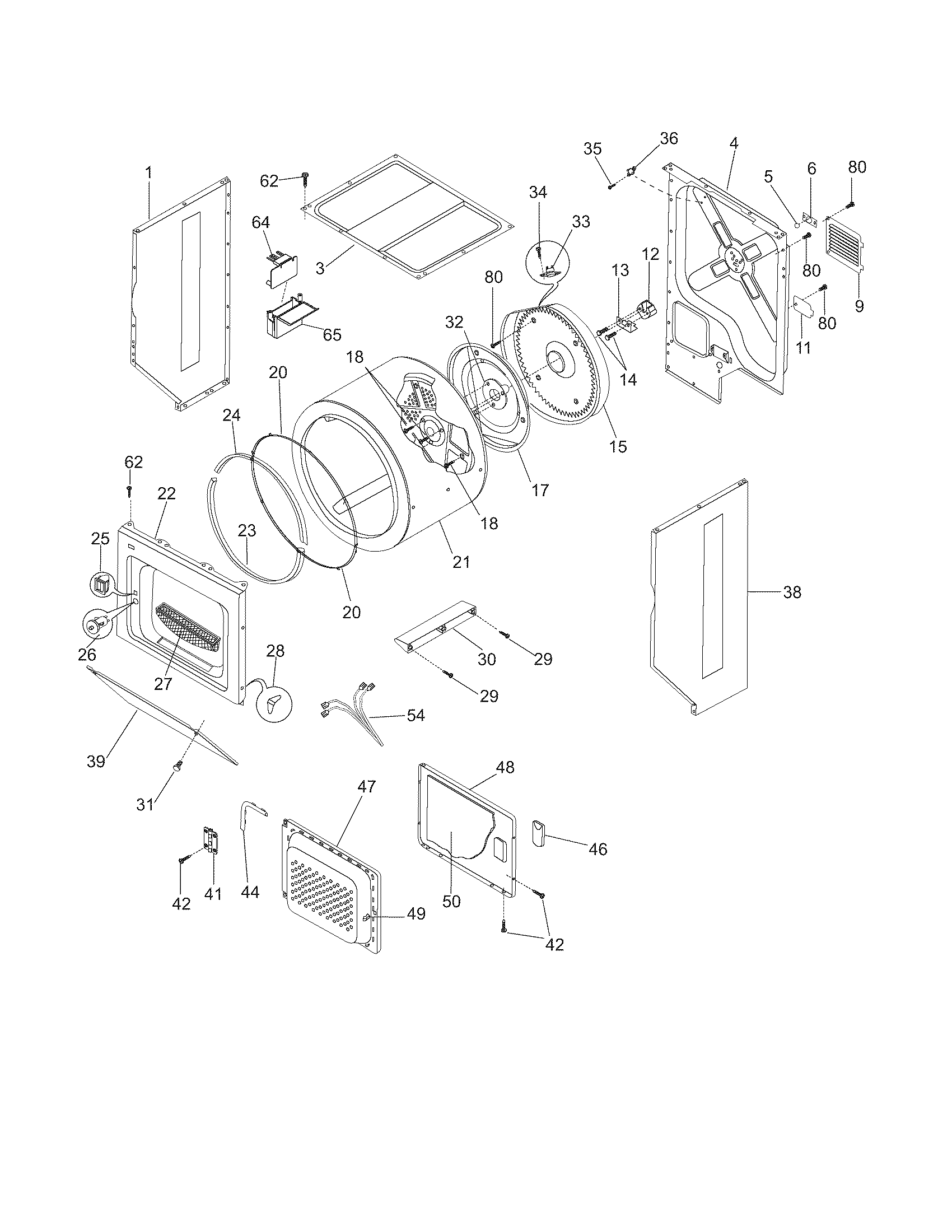 Question and Answers
Q:
Why is my dryer squeaking?
A:
Hello Francois1, I understand how annoying that can be for you to here your washer/dryer making a squeaking noise. I find it easy going to Manage My Life and clicking on manuals. There's a page that has some trouble shooting. I attached the link below.
Read More
A:
When this particular dryer is squeaking the most common problem is with the bearing the dryer turns on.
It is also possible the squeak is coming from the drum seals on the front panel.
Both can be changed as a do-it-yourself program if you'd like to give it a try.
The images below will give you an idea of how to access and change the drum bearing and the drum seals.
If the squeak is from the back then the bearing (hitch) is most likely the problem. If the squeak seems to be from the front of the dryer then the felt seals will most likely have to be changed.
The images below will give you an idea of how to access the bearing (hitch) and the seals.
The 131825900 bearing and both upper 5303937182 and lower 5303937183 seals can be obtained from the following link: Sears PartsDirect .
Remember to unplug the washer first.
Read More
Fred M -
Sears Technician
June 17, 2010
See more answers
Q:
Why did my Frigidaire washer/dryer stack unit stop working?
A:
On something like this you're going to need a volt/ohm meter to track down the problem. It sounds like a neutral wire is off the terminal block. If you're dryer motor is not receiving the correct voltage you will need to use a volt meter to find out where you're loosing voltage at. The gray wire is neutral at the motor. Same thing with the water pump on the washer; you will need to check voltage at the pump & work your way back to source until you find voltage; the red with white tracer is neutral.
Other possibilities; washer-drain pump. Dryer-motor.
Read More
biker dave -
Sears Technician
December 04, 2009
Recommended maintenance parts & accessories