Model #CA5530VKD1 ICP Air-conditioner/heat pump(outside unit)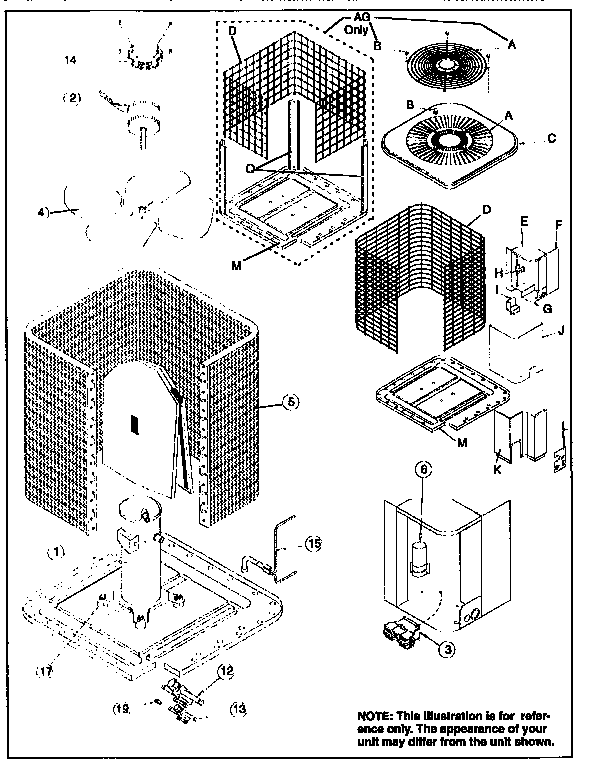 Question and Answers
Q:
a/c unit model # CA5530VKD1 condenser breaking down and crumbling due to neighborhood cats "spraying" is there any way to repair this ?
A:
The ICP a/c unit a very expensive unit to have it ruined by a cat. Heat pumps units should not be covered during the winter. I provided a few links that may help with your question. Please wait for an expert to confirm this information on your model.
Read More
A:
Thank you for your question. Unfortunately, once the condenser coil starts to deteriorate, there is no way to repair it. The only solution will be to have the condenser coil replaced.

As the coil starts breaking down and gaps begin to form, the coil loses its ability to properly remove the heat that the copper absorbed from inside the home. This means that the units ability to cool the home is going to decline and eventually will stop. It may be working now, but you will likely see your electricity bill increase as well as reduced cooling capacity inside the home.

Aside from having the cats removed, the only way to help deter (can not ever be totally prevented) this is by building a wall around the unit. The wall would have to be 24" away from the coil and there would need to be 36" of clearance to the electrical panel to meet the electrical code. The 24" space is to allow the condensing unit to pull air across the coil. If this is restricted (closer than 24"), the efficiency will drastically decline.

The coil may not ever be covered whether in the winter, spring or summer. Not only would it keep the unit from working, it would cause moisture to remain in the condenser for extended periods of time, effectively shortening the lifespan of the coil.
Read More
Andrew D -
Sears Technician
March 20, 2012
See more answers