Model #BVM200VS POULAN Blower, Gas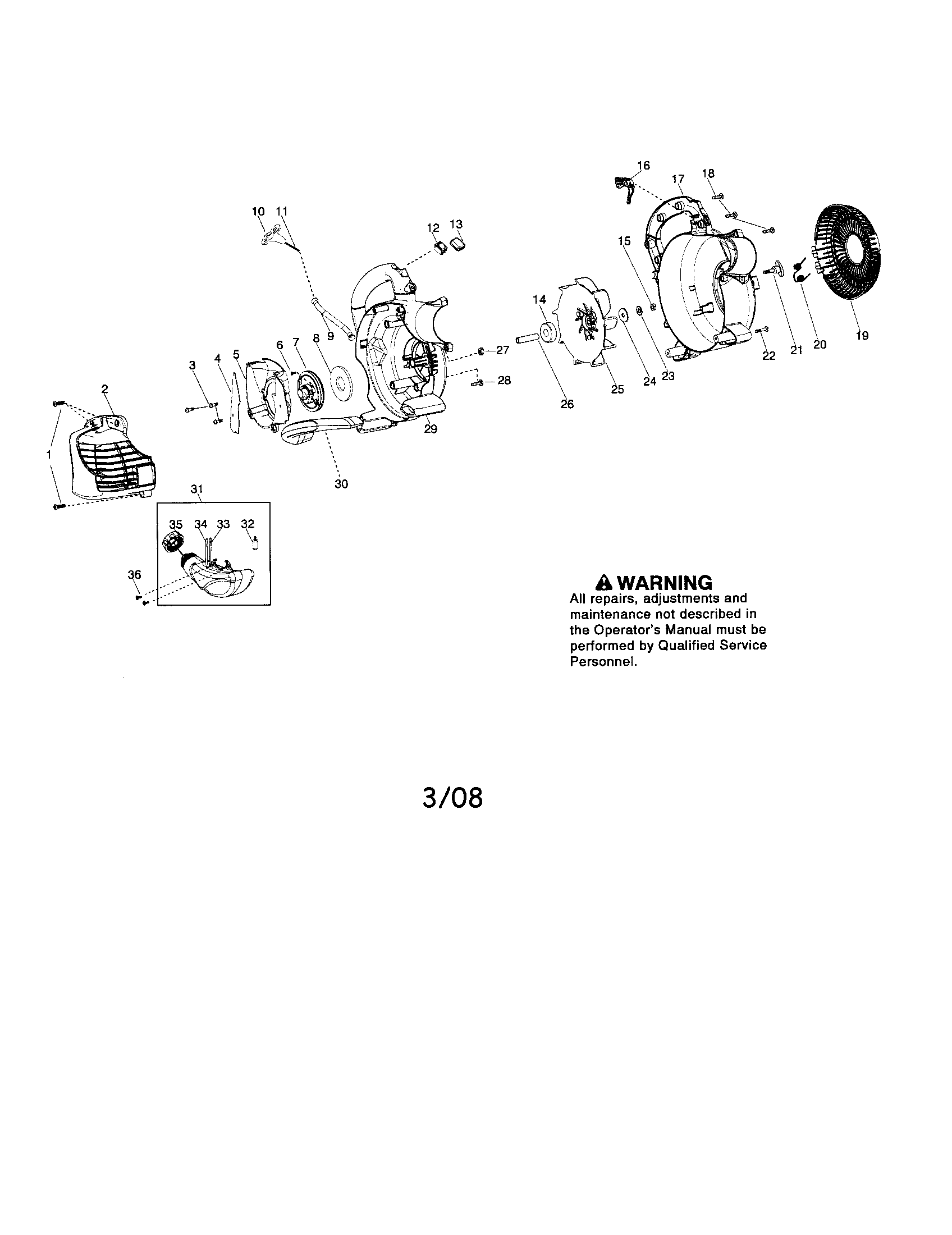 Question and Answers
Q:
I have a paoulan pro blower model bvm200vs and it won't start. The blower has not been used in 1.5 years and I replaced the spark plug yesterday
A:
Thank you for your question on the Poulan Pro blower model BVM200VS.
If the blower had fuel left in it all this time it most likley has damaged the carburetor and or the fuel lines have deteriorated and is no longer supplying fuel to the engine.
Please check the fuel lines from inside the fuel tank to the outside and to the carburetor for cracks.
Please let me know what you find out and we can continue to troubleshoot with that information.
Sam A.
Read More
Sam A -
Sears Technician
April 20, 2012
Q:
Poulan pro 25cc gas leaf blower not starting
A:
Thank you for your question.

I am sorry you are having a problem with the blower. The engine needs three things to run. They are fuel, compression and spark. Let's check for those first. Try to start the engine as you normally do. After you pull the rope, a few times remove the spark plug. The end of it should be wet if it is getting fuel. If it is not wet, I recommend replacing the spark plug and pouring a thimble full of fuel into the throat of the carburetor. Then try to start the engine. If the engine acts as if it wants to start or does start you need to check the fuel lines. If the lines are fine, you need to clean or replace the carburetor.

If the spark plug is wet after try to start the engine, I recommend checking for spark. I found a video that will aid in checking for spark. Click here to watch the video.

If you have spark I recommend checking for compression. To do this you need a compression gauge. You should be able to loan one from Auto zone. They have a loan a tool program. Once you have the gauge installed pull the rope a few times fast. You should have a reading of at least 90 psi. If you do not have this reading there is a problem in the cylinder. This type of repair usually exceeds the valve of the unit.
If the unit is still under warranty I recommend bringing it to one of our drop off locations. Here is a link that will provide the nearest drop-off locations: Sears Home Services .

I hope this is helpful. Please let me know what you find after doing the above checks.


Thank you for using Manage my life. Mark.
Read More
Mark T -
Sears Technician
December 23, 2012
Recommended maintenance parts & accessories