Model #BFG-30BS-L-70847 DCS(DYNAMIC COOKING SYSTEMS) Grill, Gas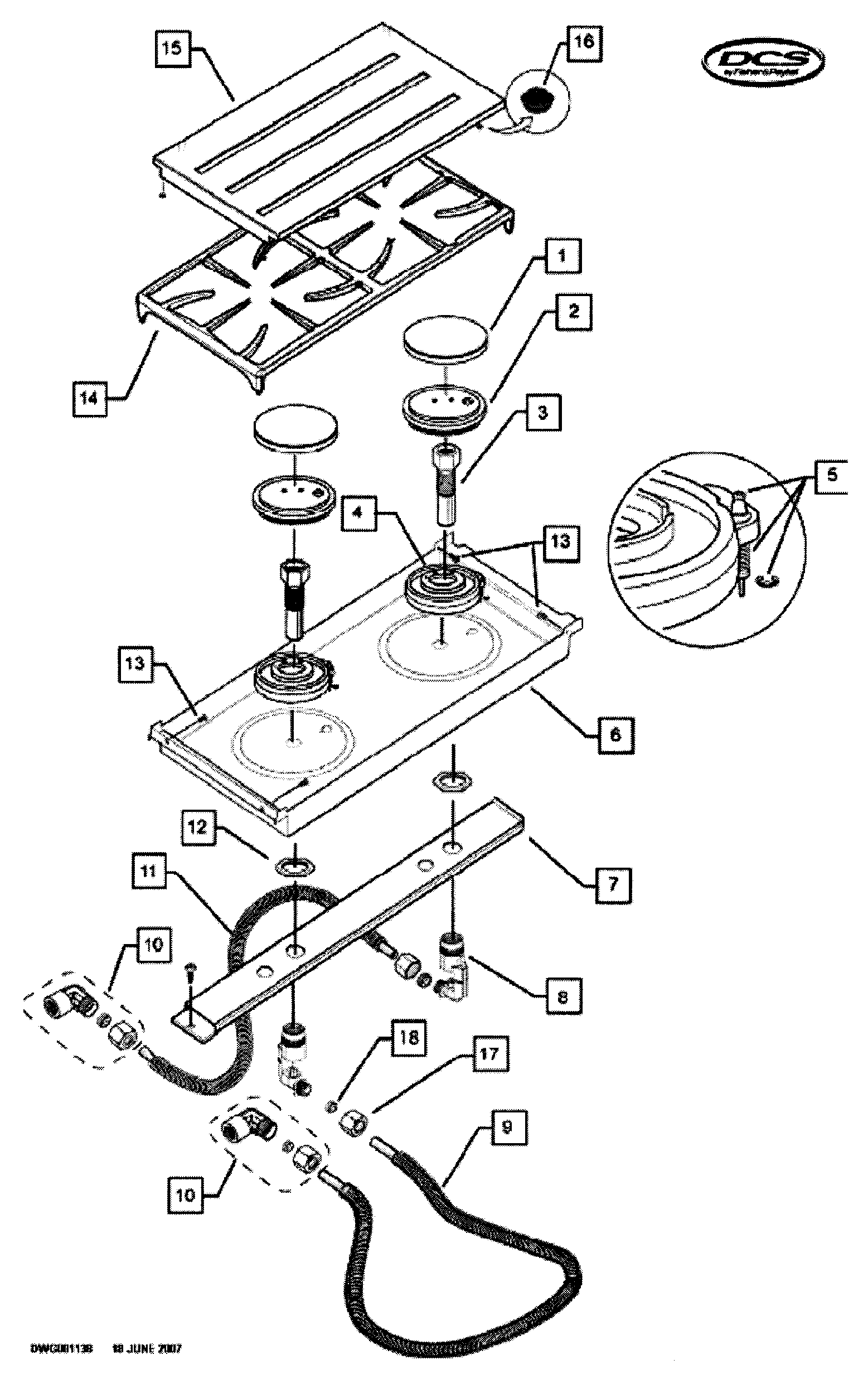 Question and Answers
Q:
hooking up electrica l need schimatic
A:
I provided an electrical schematic for this washer in the first image below. NOTE: This information is intended for technicians. Follow electrical safety guidelines when using this data. Unplug the washer to disconnect electrical power before accessing internal components.
I provided some basic access information for this washer in the second image.
You can view a parts diagram and order parts from the Sears PartsDirect website if needed.
I hope that this is the information that you are looking for. If you need more help, reply with additional details and we will assist you further.
If you need a technician to repair the washer, you can schedule one through this link: Sears Home Services .
Read More
Lyle W -
Sears Technician
May 16, 2011
A:
Thank you for your question and I understand your concern.
The letter "L" will display if the Child Lock feature is turned on.
This feature is used to lock the control panel when you are cleaning the oven, or so that children cannot use the oven when not supervised. This is explained in the Owner's Manual on page 13.
To cancel the "Child Lock" feature, touch and hold "START" until the "L" disappears in the display.
This may be the issue. If not, please reply and I will be glad to assist you further.
Read More
Joey S -
Sears Technician
October 15, 2013
Q:
How do I get a BFG kit (and thermo c.) for a Kenmore hot water heater model 153.336962 that is unavailable due to a recall?
A:
Based on the model number that you indicated in your question (153.336962), I am not seeing a recall on this exact model. There was a recall on similar Kenmore models with temperature controls matching this description:
Description: The temperature control is a small metal box located above the access panel door of the gas water heater. A white label with red lettering located on the right side of the control contains one of the following model numbers: 37C55U 658, 37C57U 602, 37C72U 520, 37C72U 546, 37C72U 547, or 37C72U 548, and 37C72U 676. There should be a four- digit metal stamped date code located below the label on the right side of the control. Recalled controls will have date codes 0240 to 0329 (40th week of 2002 to 29th week of 2003).
If you suspect that your water heater has this temperature control and is within the date code range, then the water heater should be repaired for free under this recall. You can call this White-Rogers phone number for more information regarding this recall: 1-800-426-3579.
There are some parts for this water heater that are no longer available through the Sears PartsDirect website but most parts are still available.
If you need more help, resubmit your question with the full model number, serial number and part number needed for the water heater.
Read More
Lyle W -
Sears Technician
July 01, 2009