Model #9850 MAGIC CHEF Countertop Microwave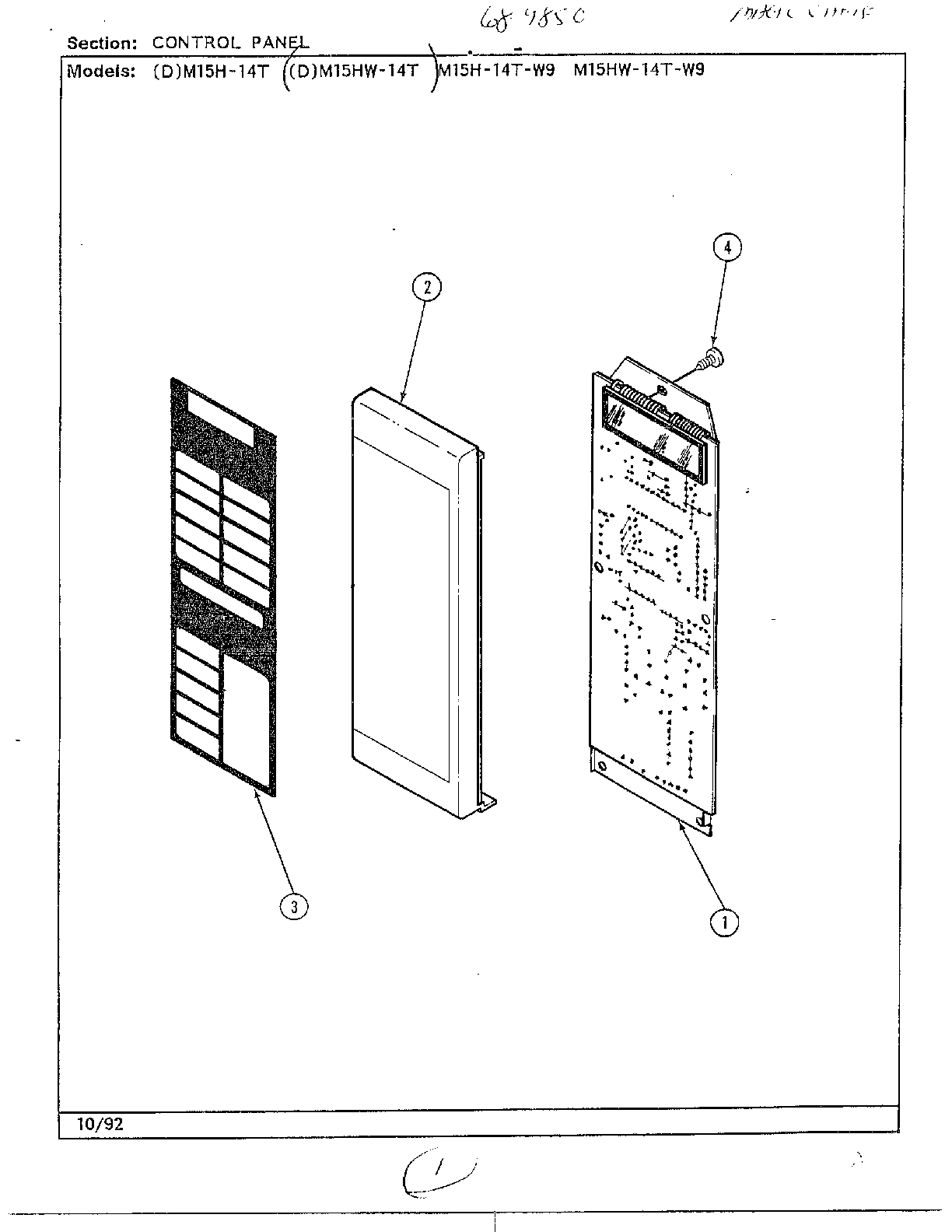 Question and Answers
Q:
Why is the rubber lining coming out of my HE3 washer as well as a metal ring?
A:
It is possible that you can repair this problem yourself. If the rubber door boot is not damaged, you can just reattach it properly to the washer. If it is damaged, it will of course need to be replaced. You can order a new door boot from the Sears PartsDirect website. The part number is 8182119. It costs $98.50 not including tax, shipping and handling.
If the boot and spring clamp are just detached from the door opening, you can likely use the parts of the procedure in the images below to reattach the boot and this may fix your problem. The spring clamp will take significant force to reposition on the lip of the door opening with the door boot in place. The usual method of replacing it is to position the spring clamp at the 12 o'clock position and work the spring clamp into the lip starting at the bottom and working upward. You will need to stretch the clamp outward as you work your way up the opening evenly on both sides. I recommend that you wear gloves when performing this process.
The images below show how to access and replace the door boot (bellows) on this type of washer. Your washer may look slightly different than the one shown below but the basic procedure will be the same. Be sure to unplug the washer before accessing internal components. If the door boot is damaged or is detached from the tub, you will need to use this entire procedure. The basic process involves these steps:
Unplug the washer.
Remove the top washer panel.
Remove the bottom front service panel.
Remove the dispenser drawer.
Pull the spring clamp off.
Push the door boot into the tub.
Disconnect the wires from the door lock assembly or remove the door lock assembly from the front panel.
Remove the console.
Remove the front washer panel.
This process will give you access to the clamp that secures the door boot to the washer tub. Reattach the door boot or replace it using the tips in the third image to make sure that it is properly positioned and secured. Reverse the process for reassembly.
This is not an easy repair but with the information provided you may be able to complete it yourself. If you need more help, resubmit your question with additional details.
Read More
Lyle W -
Sears Technician
July 24, 2009