Model #917387660 CRAFTSMAN Walk Behind Lawnmower, Gas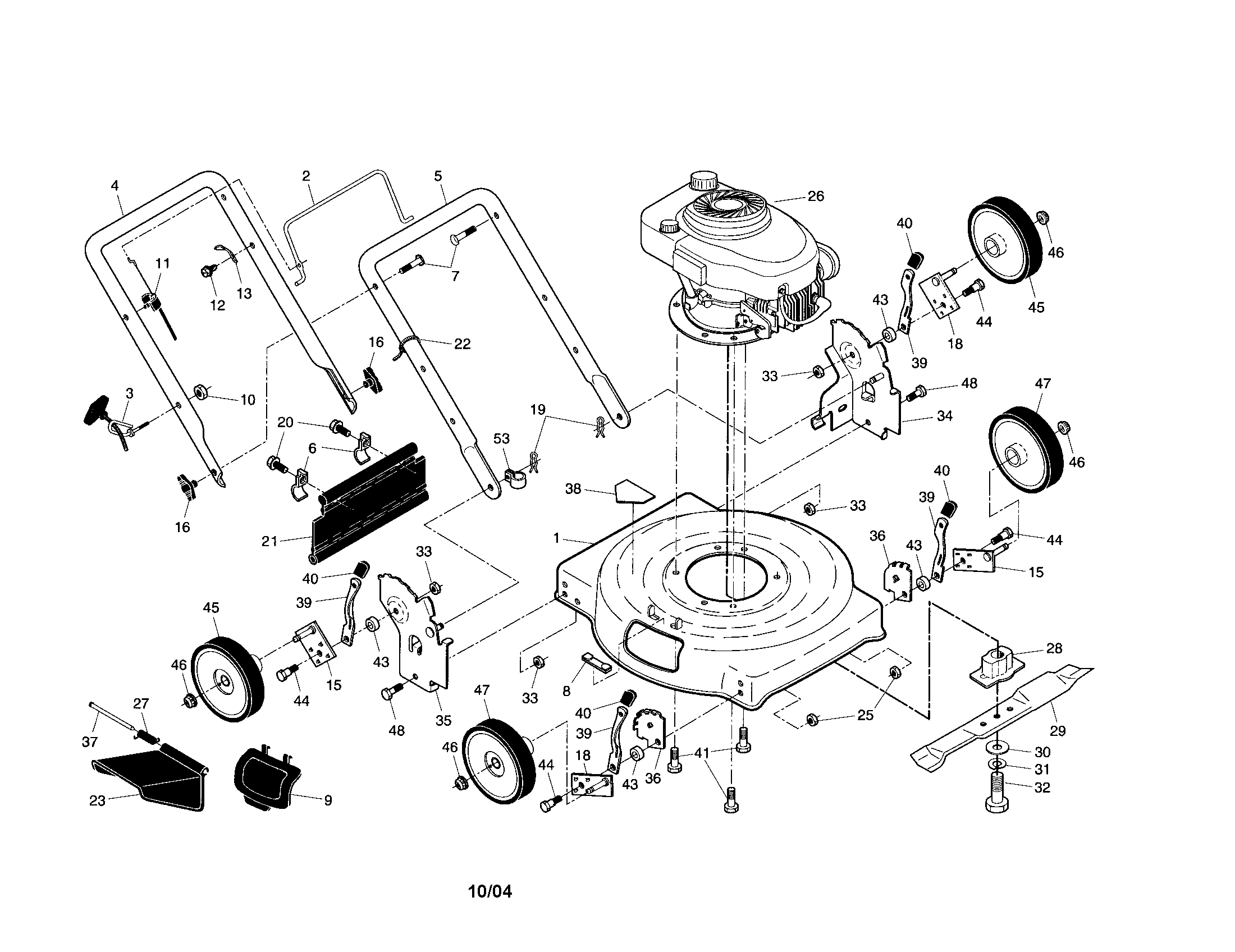 Question and Answers
Q:
I have a lawn mower(model#917.387660) that runs fine for a few minutes and then dies. If I push the primer bulb on the carb it will run fine again then die. ???
A:
It sounds like the fuel and air passages inside the carburetor are stopped up and the carburetor is not furnishing enough gas to the engine.
I suggest you order the carburetor repair kit, part number 49-019 for around $15.00, and clean and overhaul the carburetor.
To clean the carburetor, you need to remove the carburetor from the engine. Take a picture or make a drawing of how the governor linkage connects to the carburetor for ease of assembly.
You can see a parts diagram of the carburetor at [www.searspartsdirect.com]. Enter the model of the engine in the search window.
You should order the repair kit, part number 49-019, before cleaning the carburetor. The cost of the kit is around $15.00. You will also need a can of spray carburetor cleaner and access to an air compressor for blowing out the passages in the carburetor.
Remove the nut on the bottom of the bowl and remove the fuel bowl. Remove the pin that holds the float in position and remove the float and needle. You should take a picture of how this looks assembled before taking it apart.
Remove the seat the needle on the float seats in. Clean the inlet tube area with carb cleaner.
Remove the Welsh plug in the bottom of the carburetor body. You can drive a sharp awl or an icepick through the Welsh plug and pry it out. This will give you access to some fuel passages that meet under the Welsh plug.
Use a piece of soft wire to run through the fuel and air passages inside the body of the carburetor. Look inside the body where the throttle plate mounts for very small holes in the walls. Look also on the end opposite the throttle plate. You need to run the soft wire through each of these. After the wire spray some carburetor cleaner through each passage and then blow them out with compressed air.
Sometimes the passages inside the carburetor are stopped up so bad you can't clean them. When this happens the carburetor has to be replaced.
Read More
Jimmy K -
Sears Technician
April 23, 2010
Recommended maintenance parts & accessories