Model #917379580 CRAFTSMAN Walk Behind Lawnmower, Gas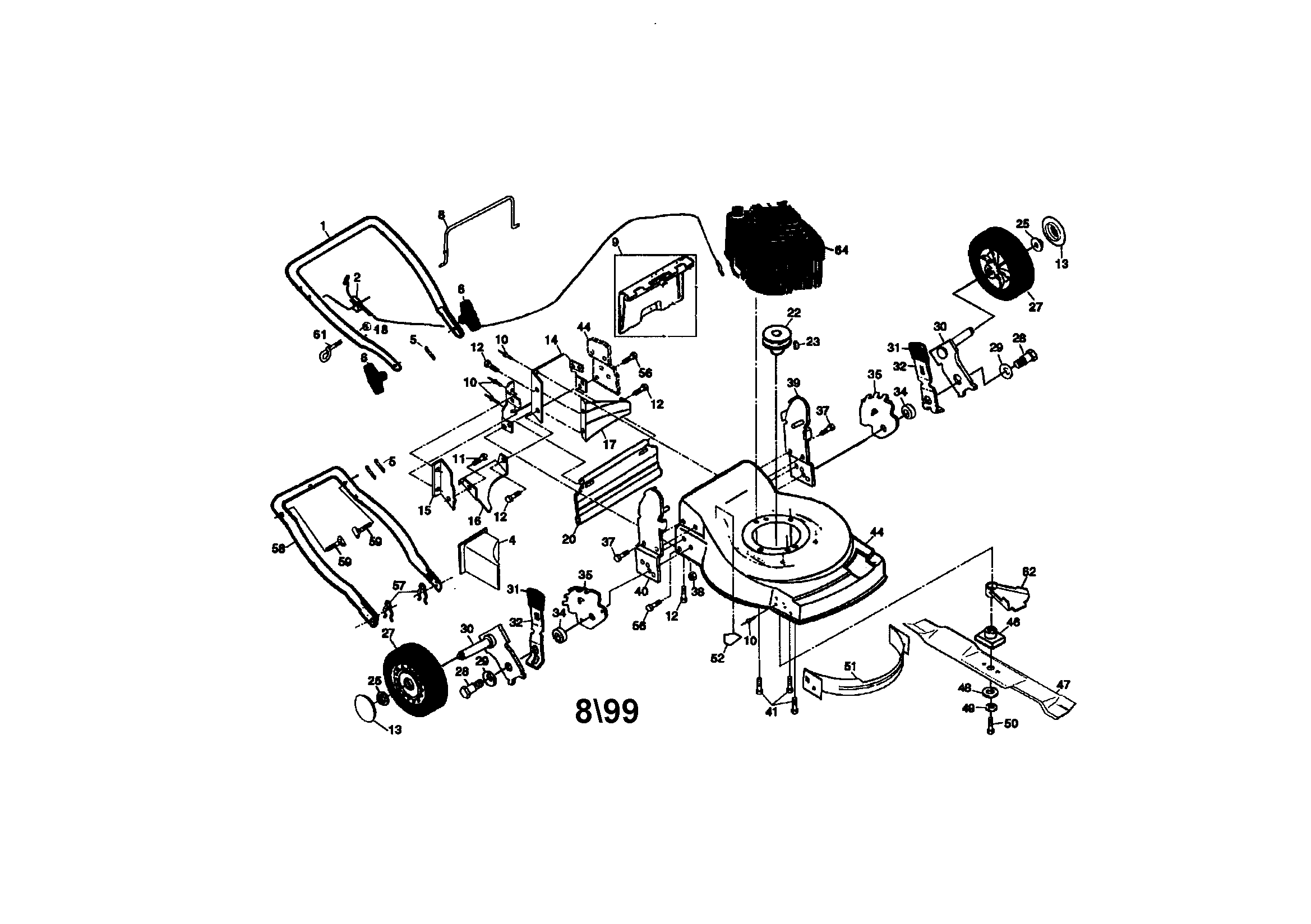 Question and Answers
Q:
How do I fix a broken starter rope on my lawnmower?
A:
On a lawnmower application the engine and all related systems are typically one assembly that bolts to the mower housing. That means that all engine related items, such as the fuel tank, will be mounted to the engine itself. It also means that everything is packaged tightly and there is little room to work so you may need to remove the fuel tank and some other items to get to the starter.
Normally any engine related parts would be shown in the manual for the engine so if there is no explanation provided there then likely you will not be able to find one. Still, if you take your time and note how things come apart the re-assembly should not be too bad. It helps to lay things out in the order you remove them and even to label parts or make notes. You could even take photos so you have a good reference for how things need to go back together, digital cameras work well for that and instantly show you how things started out.
A recoil starter is not overly complex, but there are a few small parts that need proper positioning and, more importantly, the spring is under a lot of tension. If you do decide to rebuild the assembly with the new rope be sure to wear gloves and eye protection and be extra careful. Spring pressure on some of the components is substantial and a broken or misplaced piece could have some force behind it. The recoil spring itself can be hard to hold onto, it winds to a fair bit of force and is very sharp, and if it comes out altogether it can be dangerous, not to mention the long and frustrating process to re-install it. If you are uncomfortable or unsure at all, it may be better to replace the entire assembly or have it professionally repaired.
Read More
HVAC & Fireplace Bucket -
Sears Technician
July 31, 2008
Recommended maintenance parts & accessories