Model #917377783 CRAFTSMAN Walk Behind Lawnmower, Gas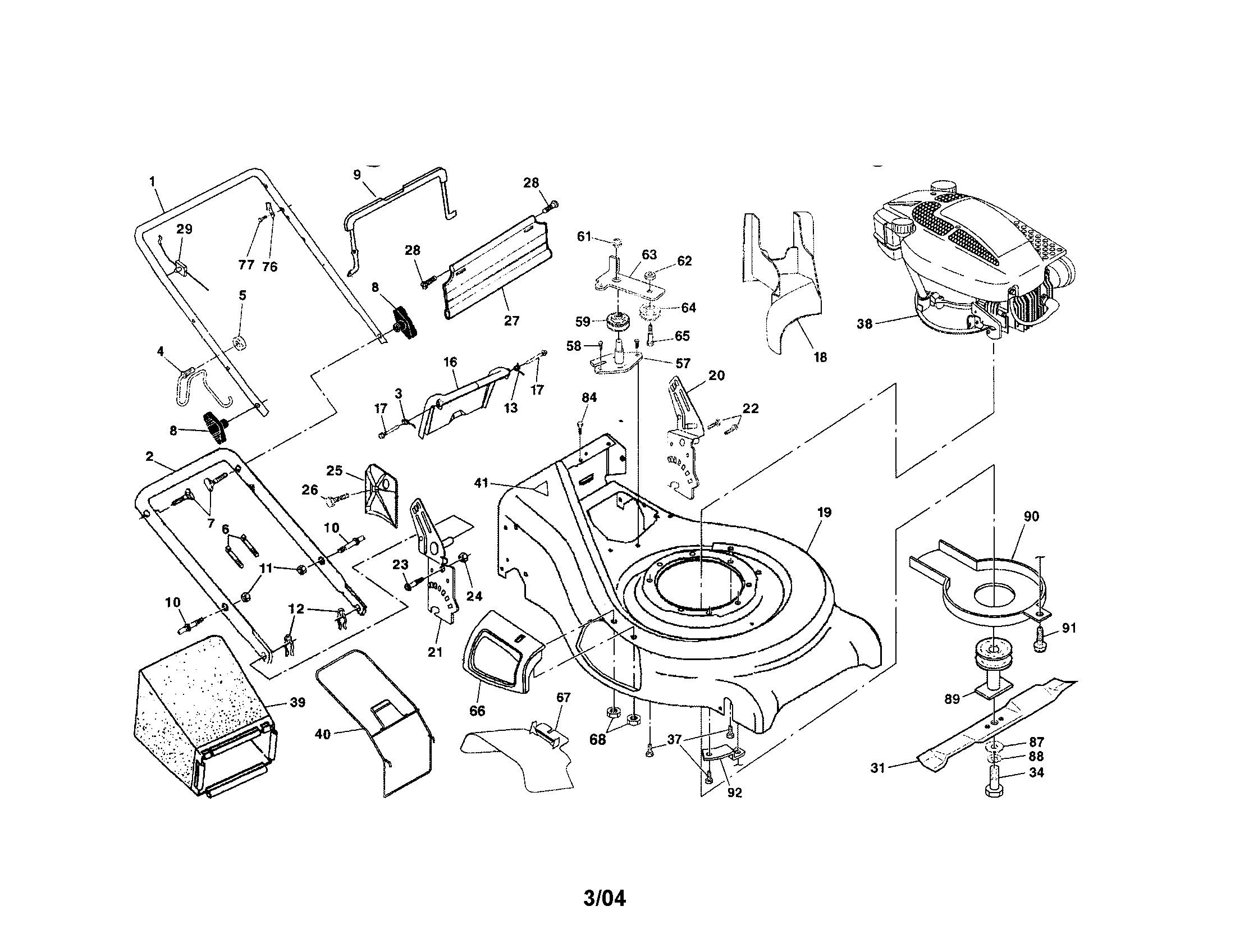 Question and Answers
Q:
I have a mower model 917.377783. The left wheel engages slow or not at all. The wheel bushing is worn but functional.
A:
The worn bushing might be causing the problem. Compare the drive disc, drive retainer, pinion gear, and teeth inside the wheel from left to right sides.
Something in this area has to be worn. You can interchange the pinion gear, torsion spring, drive disc, and the wheel from left side to right side. This might help you determine where the slippage is happening.
Read More
Jimmy K -
Sears Technician
August 12, 2009
Q:
The wheel adjustment on my Craftsman lawn mower does not keep all the wheels at the same height?
A:
The single point mechanism for height adjust works the rest of the wheels through shafts and rods, so something might be out of place or disconnected in one of those assemblies.
If you look at the image from your Owner's Manual below, you will see the adjusted itself as key number 18 and the rod between the two rear wheels can be seen going from number 35 on the left to 35 on the right. It is shown in two parts to allow the items to all be clearly seen but is actually one rod, since it has the same reference number in both places.
So when you move the lever and the wheel next to it changes height, the other rear wheel should move at the same point or there is some problem with part 35 that needs to be found and fixed.
If the rear wheels move together, the problem could be the link to the front wheels shown as 16 in the image.
The next place to look would be the front shaft assembly 36 and again it should act as one piece just like the rear.
Read More
HVAC & Fireplace Bucket -
Sears Technician
April 28, 2008
Recommended maintenance parts & accessories