Model #917372821 CRAFTSMAN Walk Behind Lawnmower, Gas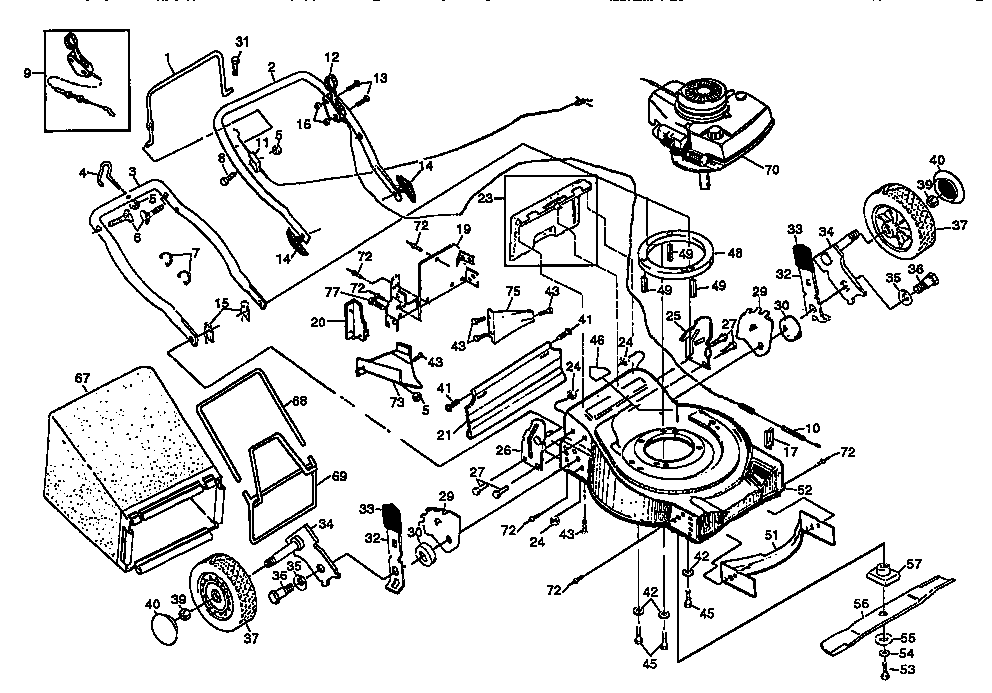 Question and Answers
Q:
I am having a problem with a lawn mower and parts I purchased. The parts are not working correctly.
A:
I apologize, but I was not able to determine which parts you are referring to.
If you look at the first image below, from the Sears PartsDirect website, you will see the drive disc, item 5 in the image, should be solidly located by the drive pawl, item 4.
The rest of the drive system is belt related with only the idler pulley, item 19, and clutch lever, item 10, as moving parts. None of them require a seal, but a problem there could make the belt too loose to provide drive.
You may be referring to a leak where the PTO shaft exits the engine. You can see those details in the other images below, also from the Sears PartsDirect site. To find those illustrations on the site, use the engine number listed in the mower parts, a 143.945006 model Tecumseh.
The PTO shaft, which is where the drive belt pulley mounts, is item 55 while the seal for it is item 58. Any leaking there would likely require a new seal and possible a new shaft but a leak alone should not stop the drive to the wheels. Provided the PTO shaft is turning, any loss of drive would still be somewhere in the belt or pulleys or pinions at the wheels themselves.
If this is not the information you were looking for, feel free to submit another question and include part descriptions from the Sears PartsDirect site. That should make it clearer where the problem is and we can then provide more accurate information for you.
Read More
HVAC & Fireplace Bucket -
Sears Technician
May 29, 2008
Recommended maintenance parts & accessories