Model #917275042 CRAFTSMAN Lawn, Tractor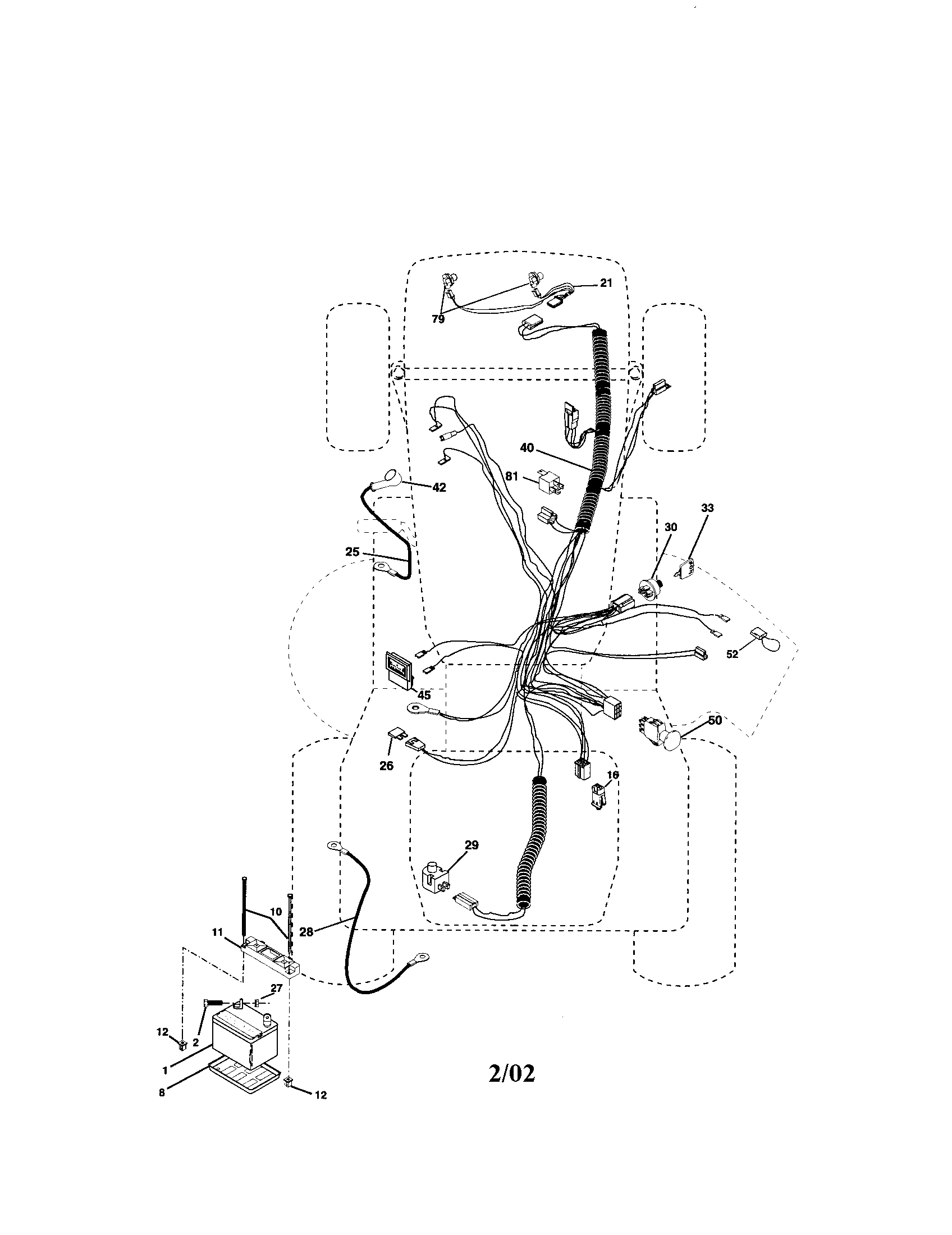 Question and Answers
Q:
What is causing my tractor to not charge the battery?
A:
Your engine should have an alternator and a regulator. The regulator is a little rectangle box on the side of the engine (right side if I recall correctly). There will be 2 white wires and a black wire connected to this little box. Get a volt meter. You'll want to start the engine and run it at full throttle. Check for AC voltage between the 2 white wires. You should have about 28VAC there (or more). If you do, set the meter to read DC volts and check between the black wire (center wire) and ground. You should have right around 13VDC there (or better, but not more than about 15VDC).
If you have the correct AC voltage in and not enough DC voltage out, the regulator is bad. If you do not have enough AC voltage in, the alternator is bad. Generally, if you change the alternator it's a good idea to go ahead and change the regulator as well. But that's just my own personal way of doing things.
If you have proper AC voltage in and proper DC voltage out the problem is going to be in the wiring harness somewhere. Losing voltage. It is very uncommon to have that kind of situation and not have fuses blowing very often to go along with it.
Also, it's worth mentioning that if the DC voltage coming out of the regulator is right around 15VDC or more, the regulator is bad and it has more than likely killed your battery if you've been having to charge it or jump it to get the mower to start.
Read More
XX Wade_ -
Sears Technician
May 01, 2009
A:
what's the ease in changing a alternator and a regulator.
Read More
See more answers