Model #9172736403 CRAFTSMAN Lawn, Tractor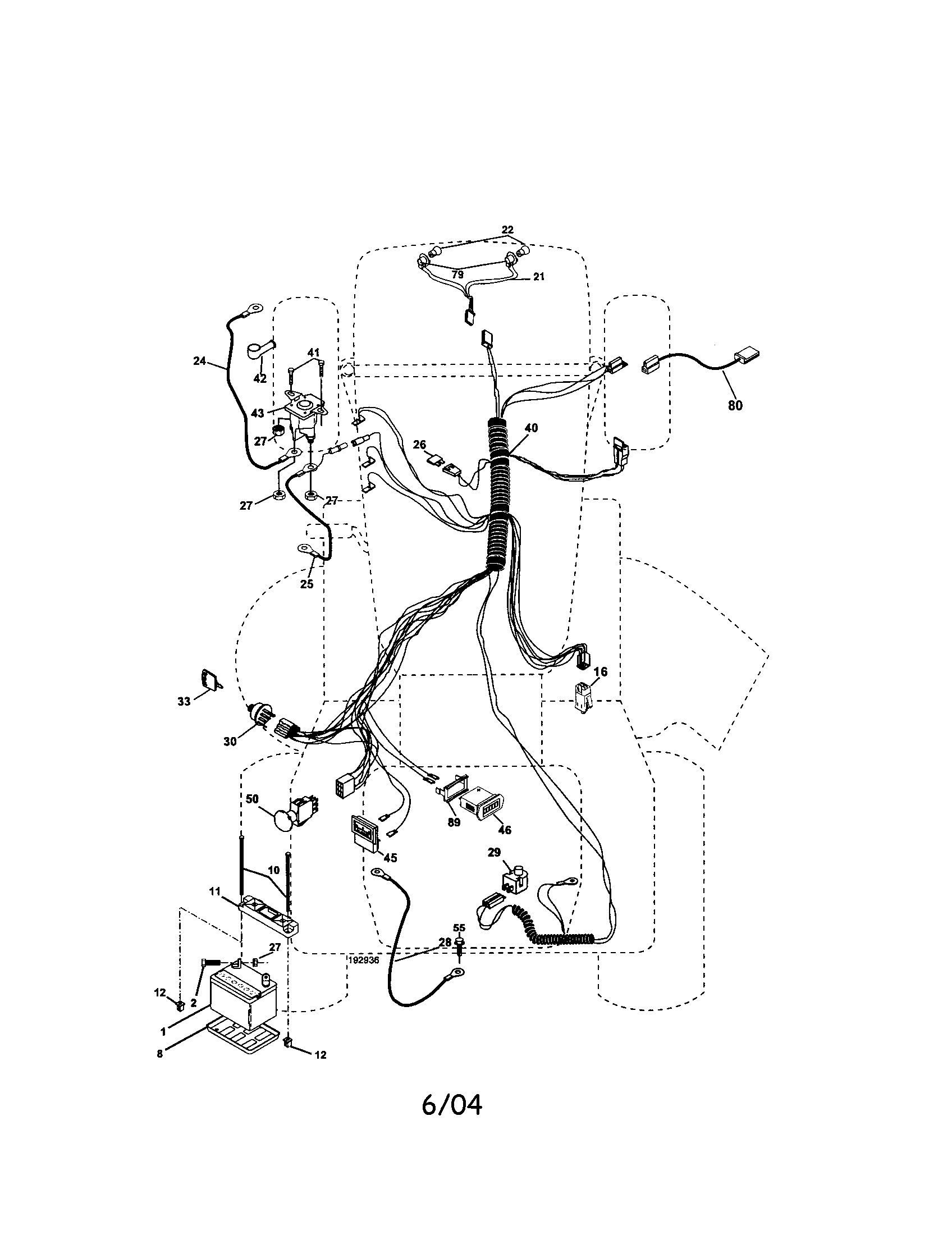 Question and Answers
Q:
Tractor runs and starts good...but when I let the clutch go, or try to turn on the blades is stops running?
A:
Your Tractor uses an Operator Presence (seat) switch that will cause engine to stall if blades are engaged and there is no operator present in the seat. If ample amount of weight is not kept on the seat during operation or the operator is leaning forward the tractor will stall because the Operator Presence (seat) switch senses that the operator is not completely on the seat.
To check Operator Presence (seat) switch:
Lift seat.
Locate wires that connect to Operator Presence (seat) switch under the seat.
Disconnect and clean any debris in the switch connector (tractor side). See images below. If cleaning and reconnecting the seat switch does not resolve the problem then I would call a service technician to diagnose and repair your tractor. It may need just need a new seat switch part#121305X.
Read More
Mark T -
Sears Technician
July 23, 2010
Q:
Craftman lawn tractor - battery does not recharge while running
A:
Thank you for your question.
I am sorry you are having a problem with the tractor. I will be happy to help you with this problem. The fastest way to diagnose the problem is check the voltage at the engine with it running. After you have the battery charged, find the red wire coming from out of the engine. Then turn the meter to check DC volts. Next place the meter leads on the wire from the engine and the other just touch to the engine ground. Once you have the leads in the correct position have a helper start the engine and run it full speed. You should have a reading over 12.5 volts. If you do not have the reading, the stator has failed. If you have a reading over 12.5, I suspect there is a wire disconnected somewhere. You will need to follow the red wire back to find where it is disconnected.
I hope this is helpful. Please let me know if you need further assistance.
Thank you for using Manage my life.
Mark T.
Read More
Mark T -
Sears Technician
April 04, 2012