Model #917273150 CRAFTSMAN Lawn, Tractor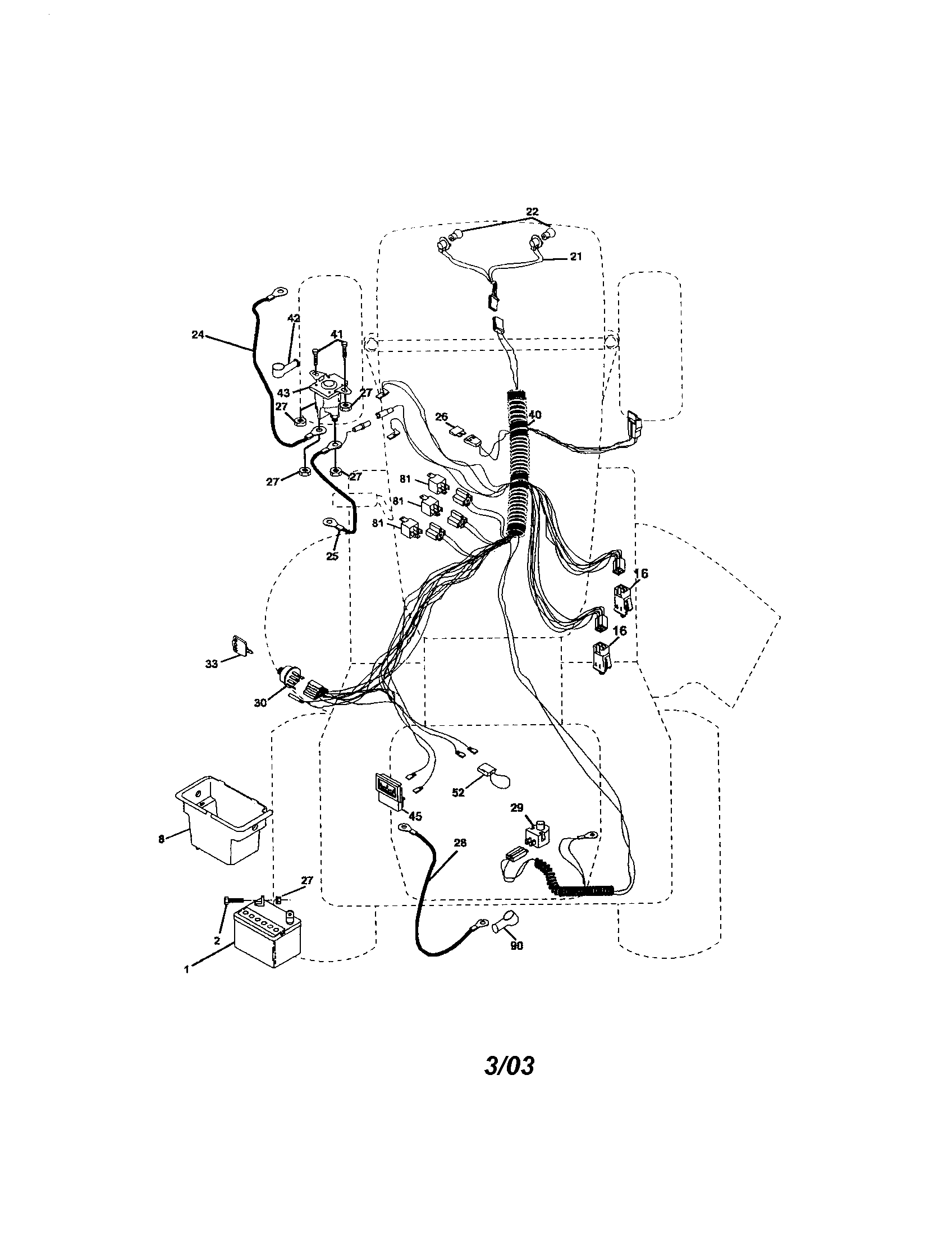 Question and Answers
Q:
How do I remove the pulley from my Craftsman Tractor's mower deck's mantle housing? It is a model 917273150.
A:
The pulley is stuck to the star shaped top of the jackshaft in the mandrel. Place your fingers underneath the pulley on 2 sides and rock it back and forth. It will come off.
Read More
Jimmy K -
Sears Technician
June 30, 2009
A:
you for your question on the tractor blowing the fuse in the harness.
I suspect that the head light harness is shorted somewhere down by the frame by the right front tire.
The power for this circuit comes directly off the L connection (brown wire) on the ignition switch. When you turn the key to the start position you turn past the light circuit and it blows the fuse.
Follow the brown down from the ignition switch down to the headlight socket for the plug and you may find that it got to close to the muffler and either the socket is melted or the wires are melted together. If that is where the problem is you will need to repair those wires or if you do not use the lights you could disconnect the head light wires.
Please let me know what you find out and if that is not the problem then we can continue to troubleshoot with that information.
Sam A.
Read More
Sam A -
Sears Technician
October 01, 2012
Q:
steering spinning problem
A:
Thank you for your question on the steering problem you are having with your tractor.
If your problem is at the steering rod extension (just below the steering wheel) you can replace that part with a repair kit part number: 187650.
I will give you a link for ordering this replacement part.
Steering repair kit for model 917.273150 .
I hope this kit will solve your steering problem.
Please let me know how that worked out for you.
Sam A.
Read More
Sam A -
Sears Technician
May 09, 2012