Model #917273061 CRAFTSMAN Lawn, Tractor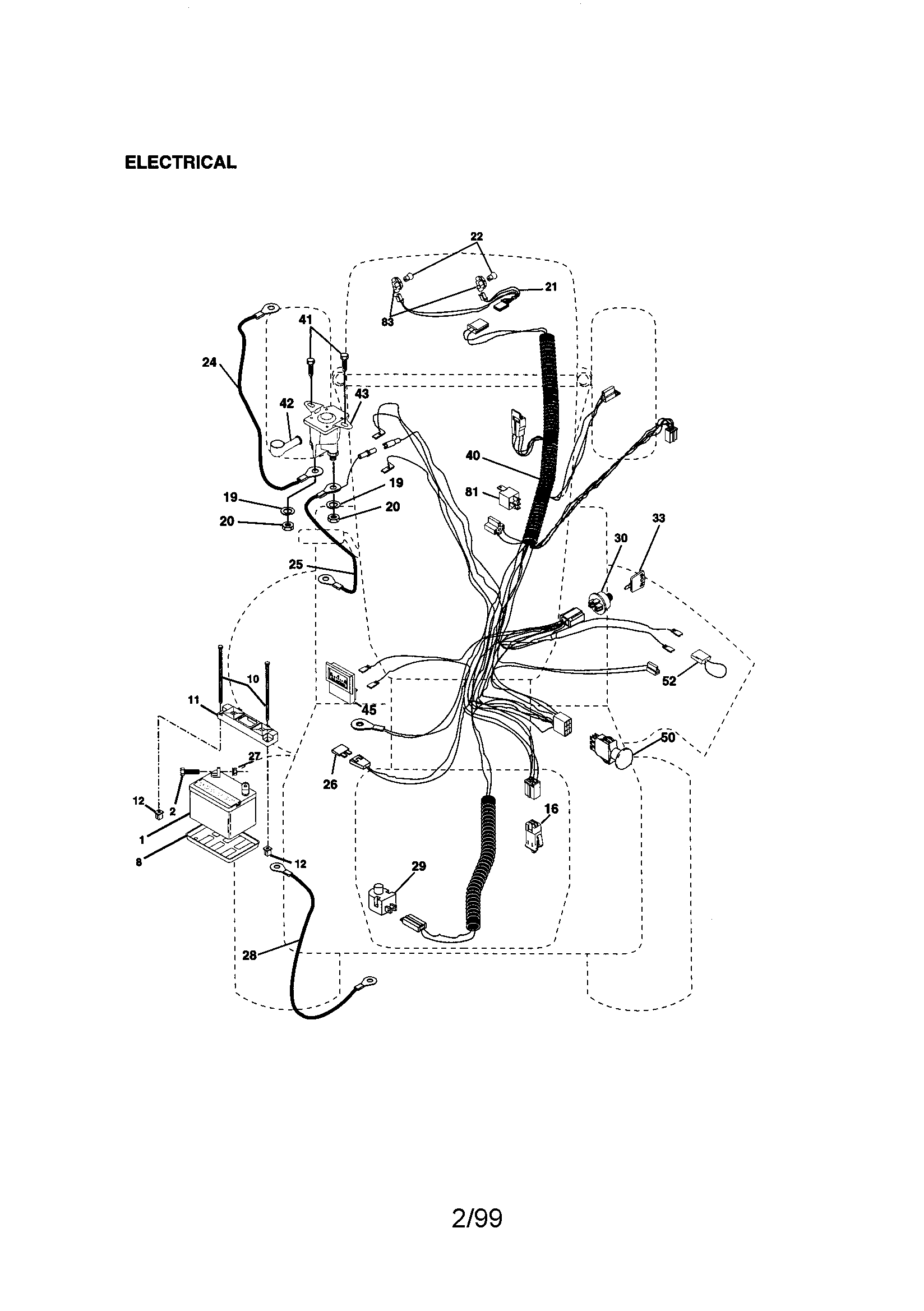 Question and Answers
Q:
My tractor has a 20 hp Kohler engine. It is hard to start, on choke. It produces a lot of blue smoke. The choke is off. It runs clean and dies. help
A:
You should remove the air cleaner and look at the choke plate inside the carburetor. The choke plate will be just inside the throat throat of the carburetor. Get someone to move the choke control to choke and to choke off. When the choke is off the choke plate should be in the open position. The choke cable might need adjusting.
If the choke is ok, you might have a float stuck or some debris in the seat of the float needle. Check the engine oil and see if there is gasoline in the oil. If there is gasoline in the oil, the carburetor will have to be cleaned or replaced.
Read More
Jimmy K -
Sears Technician
March 09, 2009
A:
Thank you for your question.
I will be happy to assist you with changing the oil in the transaxle. The transaxle in the tractor requires about 60 ounces of 15W50 synthetic Mobil one oil. I have posted an image below that shows how to replace the transaxle filter and oil. Just click on the image to enlarge it.
I hope this is helpful. Please let me know if you need further assistance on the tractor.
Thank you for using Manage my life.
Mark T.
Read More
Mark T -
Sears Technician
April 04, 2012
Q:
Where can I find the internal relief valve on a transaxle? It is a Craftsman, model number 917273061.
A:
To me the relief valve is the valve that lets the fluid bypass for the transport mode. The valve is the part inside the transaxle that the transport rod pushes or releases for the transport mode. This valve is item 77 in your transaxle.
If I am not thinking correctly, send another email and help me understand what you mean by relief valve.
Read More
Jimmy K -
Sears Technician
March 05, 2009