Model #917256421 CRAFTSMAN Lawn, Tractor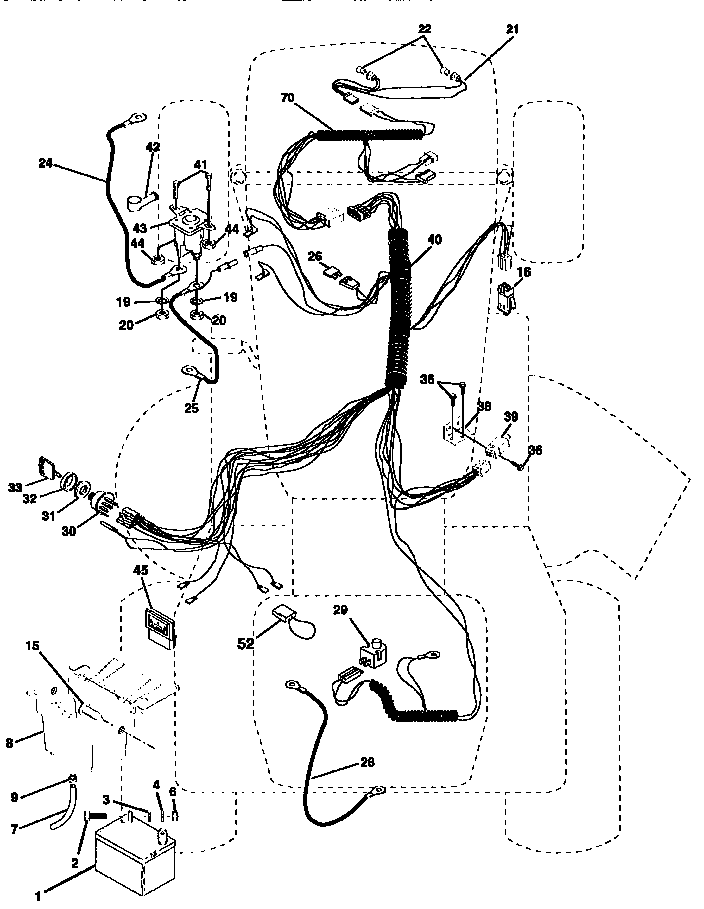 Question and Answers
Q:
My Sears lawn tractor, model 917.256421 stopped driving. Clutch return spring found broken. Is this spring the only part that engages the pulleys?
A:
When your very expensive lawn mower isn't working it can be disappointing. I researched your question and found someone also had a problem with their clutch return spring. H ere is what was posted by an expert. I have provided the link below. I hope this helps!
Read More
Jacqueline S -
August 19, 2010
A:
The idler bracket that the clutch return spring is connected to is your problem. You'll need to pull it down and clean it up. Over time the pivoting area gets build up on the surfaces and prevents it from moving its full range.
Take the spring loose and remove the belt from that idler. Take the linkage to the bracket off as well. Then loosen the nut holding it on off. The drawing shows there is a bushing there. That bushing may be worn out (not likely) so pay attention to its condition. You can use emery cloth or very fine sandpaper to clean all the surfaces up of any grime or corrosion they may have. Then use some anti-seize (preferred) or grease (accepted) on the surfaces and re-assemble.
After that you should be back in working order. While you doing this repair make sure to check the condition of the drive belt. It's possible that it is stretched out. Also, you mentioned that you shortened the return spring. That is considered a temporary fix as the excess tension will cause parts to wear out faster than they should. I've witnessed it firsthand (my own tractor) and it can end up costing you more money in the end. I had to replace the bracket, the spring, the belt, and the linkage because when it broke it dropped the bracket into the belt which pulled it up into the engine pulley and broke the linkage.
But it will work for a while before it gets so much stress that it will break something.
Read More
XX Wade_ -
Sears Technician
August 19, 2010
See more answers
Q:
how do I get at the breaking adjustment shown in ny owners mANUAL? THE MODEL # IS 917.256421.
A:
The brake adjustment is on the right side of the transaxle located behind (inside) the rear tire, just in front of the axle. It may be easier to access with the deck lowered all the way. I have included an image from the parts list that points to the adjuster with a red arrow.
Read More
Landell -
Sears Technician
June 09, 2010
Recommended maintenance parts & accessories