Model #917254520 CRAFTSMAN Lawn, Tractor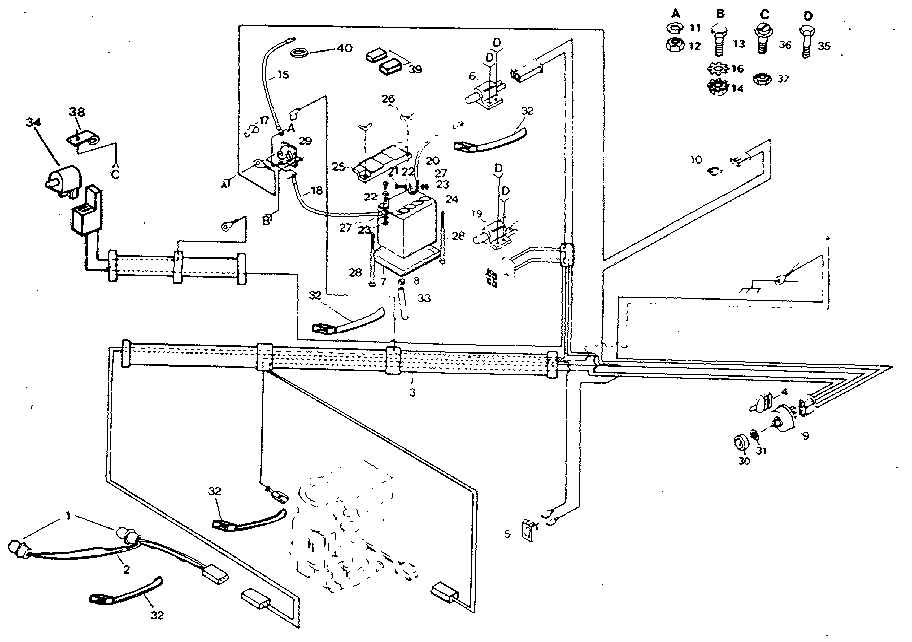 Question and Answers
Q:
why is gas leaking threw exhaust
A:
Fuel is leaking out from the exhaust because the carburetor bowl float (key#50) or needle valve (key#56) is stuck in the down position causing fuel to continue to fill into the carburetor bowl (key#53) and not shut off. The fuel will flow through the carburetor by gravity past the intake valve and into the cylinder in which the fuel will eventually drain/leak out past the exhaust valve and out the muffler. The carburetor bowl will need to be removed in order to access the float and needle valve. The needle valve will likely need to be replaced as well as cleaning out the carburetor bowl of any varnish and debris. The carburetor bowl is taken off by removing the needle valve (key#58). Remove the needle valve by turning the nut counterclockwise (CCW). Do not turn and remove the screw that is threading up through the nut. The screw is the high speed adjustment screw. If you do remove it, turn clockwise until it seats and then back it off/open it 1 1/2 turns. You will likely need to readjust the high speed needle valve after you have it running at full throttle so that the engine is running smooth and not surging. I recommend calling a service technician to repair your mower.
Read More
Joey S -
Sears Technician
April 27, 2010
Q:
.REPLACE MOWER DECK BELT 917254520 Craftsman Lawn tractor
A:
Thank you for your question and I understand your concern.
If the idler bracket or arm is rubbing the belt, the idler bracket or arm is likely bent providing the belt is routed correctly. There should be a mower belt installation decal on the mower deck showing how the belt is routed. Be to replace the belt with the proper belt #106085X.
I added a link to the Owner's Manual that might be helpful in case you do not have it.
If you get to the point where you need to have a service technician diagnose and repair this failure, you can schedule service through this link: Sears Home Services.
Read More
Joey S -
Sears Technician
July 08, 2013
Recommended maintenance parts & accessories