Model #9114042993 KENMORE Built-In Oven, Electric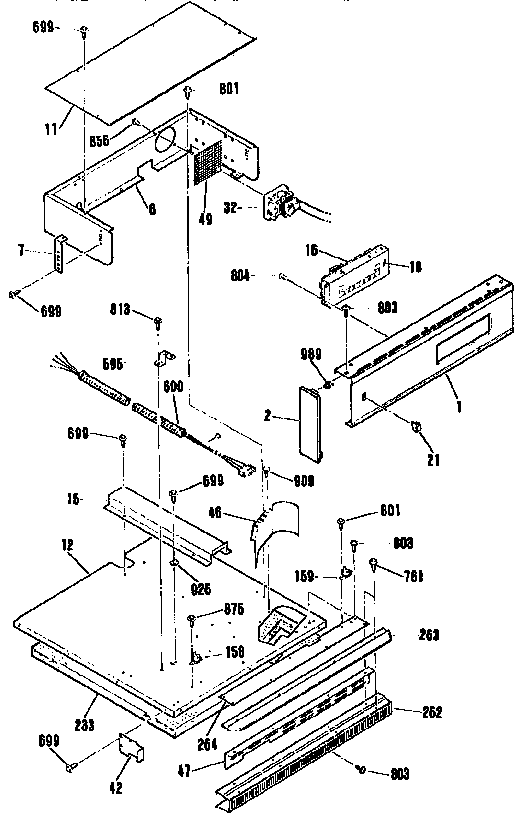 Error Codes
Error Code:
Condition:
Check/Repair:
Question and Answers
Q:
My Kenmore oven beeps & shows code F-1. I need to know what this code means.
A:
Title:
Error code F1 appears in the display of Kenmore range.
Core Issue:
An error has been detected by the control. Most error codes are generated as a result of irregularities in the power supply or usage.
Error codes can often be resolved by removing power to the appliance for a minute and then restoring the power.
Note: By unplugging the appliance it allows the control to receive a fresh supply of power. This in turn will clear the controls memory of any irregularities it may have received from the power supply. Once refreshed the error should no longer be displayed. Resolution:
Unplug the unit or turn the circuit breaker off for 60 seconds.
Restore the power to the appliance by plugging it back in or turning the circuit breaker back on. *Check to see if the error code is still displayed on the range.
If the error code is still displayed, then Professional service is needed. Note: If the error code is not displayed after unplugging and replugging the appliance, test the appliance to make sure the error has been removed. Run the appliance in the cycle that initially caused the error. If the error code is displayed, then Professional service is needed.
Read More
Tamira B. - Personal Solutions Manager -
Sears Technician
June 16, 2009
Q:
How do I get cleaning information for my Kenmore oven?
A:
You can order an owner's manual from www.sears.com part number SR10250. To save you some time I have printed a copy of the self cleaning set up & other information for you. Please see the attached images for the information.
Read More
biker dave -
Sears Technician