Model #9113348291 KENMORE Range (gas)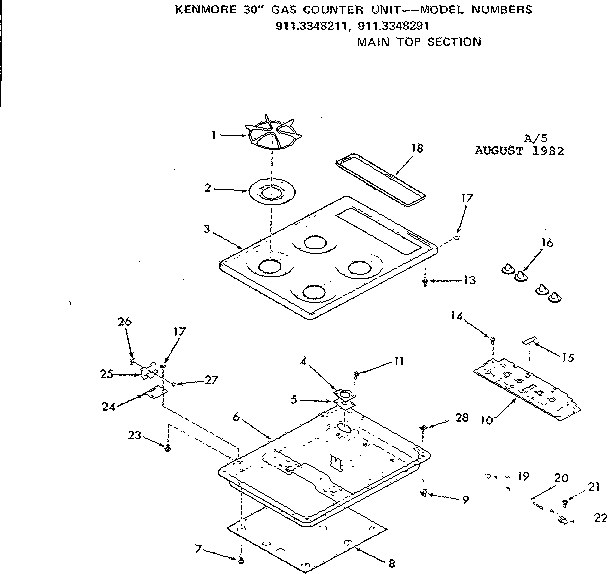 Question and Answers
Q:
Kenmore Model# 9113348291 The burners will light only by using a match. The electronic ignitors not clicking.
A:
If the ignitors are not clicking the ignition module is probably bad. The ignition module is located underneath the burners. Most times the cooktop has to be removed from the cabinet to replace the ignition module.
Then remove the top of the cooktop to access the module. It is mounted in the bottom of the burner box. The part number for the ignition module is WB20X107, and the cost is around $60.00. You can purchase the parts online at www.sears.com. Select parts and enter the part number and it will display price and availability.
Read More
Jimmy K -
Sears Technician
August 14, 2008
Q:
The four burners on my Kenmore Gas Range (Model Number 91133482 will not light.
A:
Your cooktop has 2 electronic ignitors. When you turn any burner on both ignitors should spark. Your burners have flash tubes that take gas to the ignitors, then when the gas (a small amount) ignites the flame travels back down the flash tube and lights the burner.
If your burners burn when you light them with a match they probably just need cleaning. The burners each have 2-3 holes in the side. The lower hole sends the gas down the flash tube and the others take the flame up to the top of the burner when it returns down the flash tube.
You can probably use a paper clip to clean these holes out without pulling the burners. You should be able to remove the burners from the cooktop without taking it apart.
When you get the burners out of the cooktop turn the gas off and using a mirror watch the ignitors to be sure they are sparking.
Read More
Jimmy K -
Sears Technician
August 05, 2008
Recommended maintenance parts & accessories