Model #84226002 CRAFTSMAN Lawn, Riding Mower Rear Engine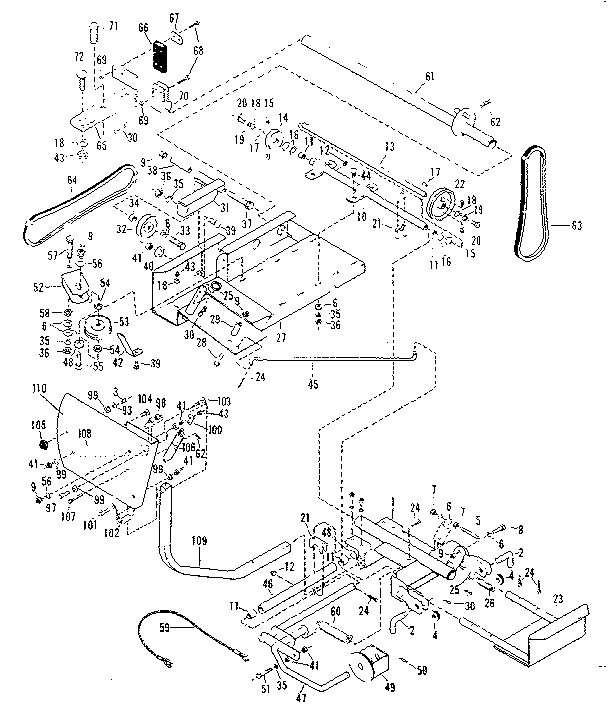 Question and Answers
Q:
I have a model 842.240510 front mounted snow blower. What models and years will It fit? Can you help me?
A:
We don't have a listing of the models a snow thrower works on. The information we have lists the tractor model numbers and shows the snow throwers, leaf baggers, etc. that will work with them.
The snow throwers with a prefix of 842 were made for Sears by Haban Manufacturing. Around 1994 The Haban Company went out of business. We don't have any information that shows which tractors the ones in circulation fit.
The snow thrower is a 1993 model. It should mount to most Craftsman tractors that were manufactured between 1989 and 1993.
Read More
Jimmy K -
Sears Technician
November 10, 2009
A:
I was thinking "Haban Model Number". I'm pretty sure Haban used to make snowthrowers for Sears tractors. This is very helpful! I found that Haban model numbers were represented by "842" in the sears model number. I also found this site (http://sears.pammar.net/id_number.html), which has a very large list of model numbers. There were only a handful of 842 numbers, though: 842.240510 42" Front Mounted Snow Thrower Attachment 842.240531 42" Front Mounted Snow Thrower Attachment 842.240642 Craftsman 40" Front Mounted Snow Thrower Attachment 842.240660 1993 Craftsman 42" Snow Thrower 842.24071 40" Snow Thrower Attachment 842.252440 Craftsman 5HP 36" Tiller 842.26002 Sickle Bar Mower 842.260020 Sickle Bar Mower 842.260032 40" Snow Thrower 842.26005 42" Snow Thrower 842.260051 1977 Sears 42" Snow Thrower 842.260052 42" Snow Thrower 842.260061 1983 Sears 36" Snow Thrower 842.260063 36" Snow Thrower 842.26007 36" Snow Thrower 842.260071 40" Snow Thrower 842.260073 40" Snow Thrower 842.26008 40" Snow Thrower 842.26009 36" Snow Thrower 842.260261 36" Snow Thrower 842.26061 Snow Thrower 842.26062 40" Snow Thrower 842.260621 40" Snow Thrower 842.26519 Snow Thrower For FF Tractors
Read More
See more answers