Model #831299450 PROFORM Treadmill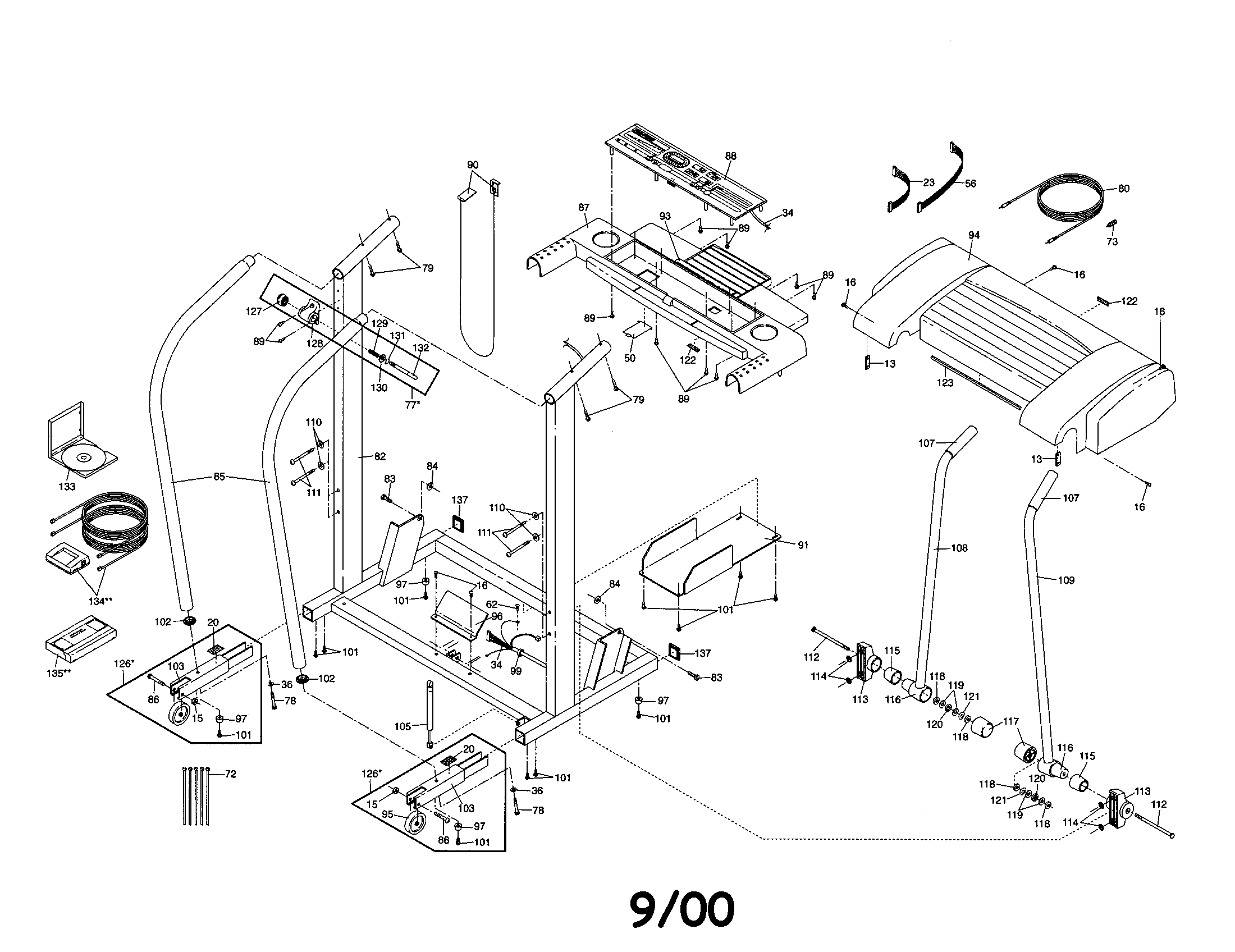 Question and Answers
Q:
Do treadmill walk belts shrink? Took off the end cap and roller is tight against the walk platform?
A:
Walk belts don't normally shrink. If you look under the treadmill you will likely see that the belt is not too tight but all the excess is simply hanging down.
The reason the bolt is right up against the roller as if the belt were too tight is likely due to a failure of the endcap, which is probably what you heard "pop".
Normally the adjuster bolt and a washer sit against a heavier piece of plastic in the endcap which holds back the belt but in this case it sounds like that heavier piece broke out and the bolt pulled forward. Looking at the image below as shown on Sears PartsDirect or in your Owner's Manual may help you understand how the parts fit together and should normally work.
Typically the plastic endcap can hold the belt adjustment reliably since the belt should be loose enough to lift several inches off the board when adjusted correctly and that allows enough play in the belt that footsteps on it will be stopped by the walk board before they take up enough belt free-play to add any additional load to the tensioners.
Another possible problem area could be the walk board. As noted, it normally stops your footsteps during a workout before they add tension to the belt, but if the board is badly weakened and warping, or if it is cracked, then there may have been more force going into the walk belt and adjusters than there normally should be.
Read More
HVAC & Fireplace Bucket -
Sears Technician
July 17, 2008
Recommended maintenance parts & accessories