Model #831297442 PROFORM Treadmill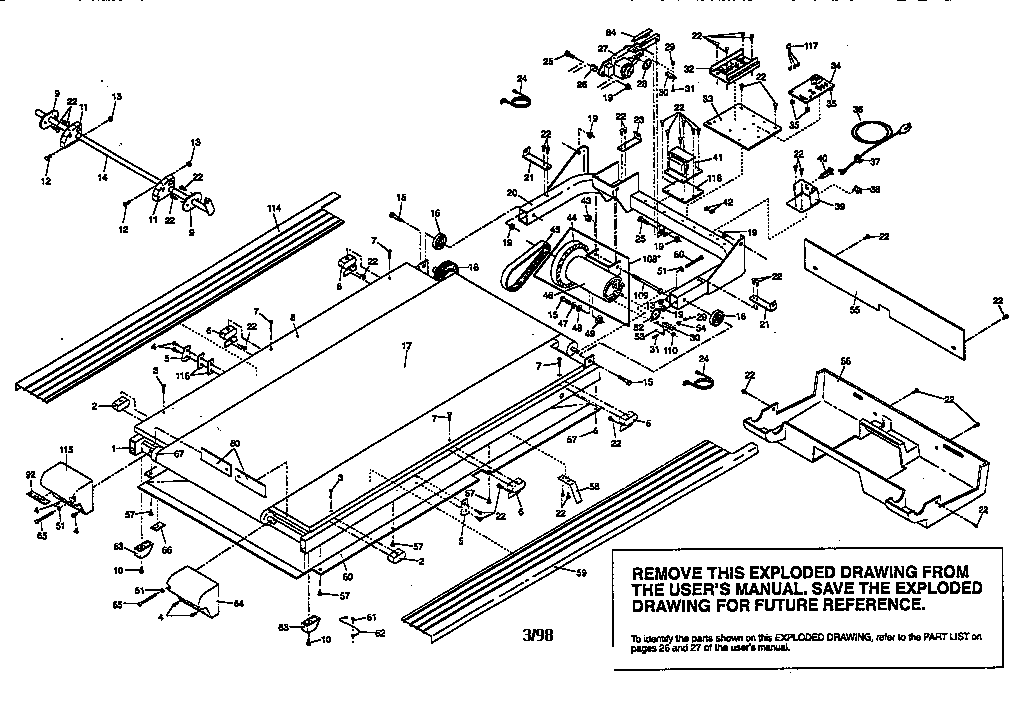 Question and Answers
Q:
Proform 795 Treadmill shows Code E21-Lost Speed Signal. What part needs replacing?
A:
The issue could be some dirt or debris on the optical sensor, near the motor, that sends the signal for speed. There is a hole in the sensor disc that a light shines through intermittently as the motor spins to produce a speed signal. If the disc is not centered or spinning freely or is dirty it may not be reading a signal. Most times when this happens the motor will still start but will shut down within a few inches of belt movement.
Another issue could be a bad wiring connection. If you remove the motor hood you can look for any disconnected, damaged, or out of place wiring to indicate a problem there.
If everything seems to check out okay then you could have a motor failure but it is fairly rare for the motor to stop altogether even when it has a problem and often a failed motor will damage other components also. So you should check all other possibilities first and might consider confirming any diagnosis with a professional.
The Sources links below have additional information that might help further.
Read More
HVAC & Fireplace Bucket -
Sears Technician
April 15, 2008
Recommended maintenance parts & accessories