Model #831297170 LIFESTYLER Treadmill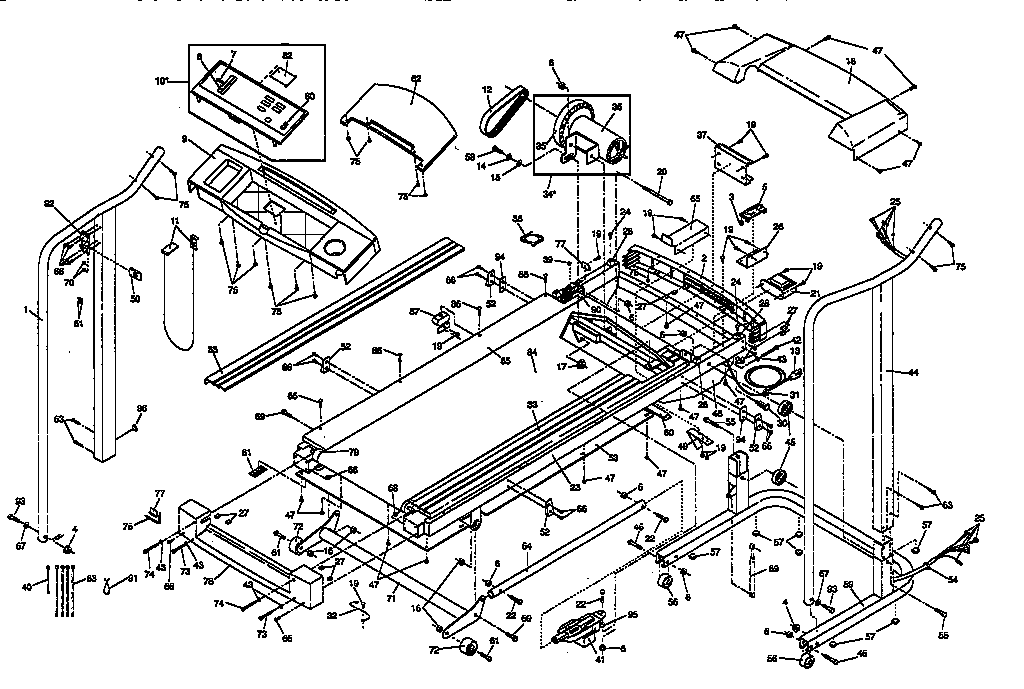 Question and Answers
Q:
Where do I attach ground wire part number 130426 to my treadmill?
A:
The ground wire should connect to the adjusting screw. When you are putting the treadmill back together put the screw though the end cap and then though the loop of the ground wire. Now thread the screw into the rear roller. The ground wire has to be attached to the screw in order to reduce the risk of static build up.
If you are not already sure you can perform these checks safely and competently, refer this work to a qualified professional.Always unplug or de-energize electrical equipment before removing covers or attempting service. Be careful and wear appropriate hand protection when working around sharp metal parts.
Read More
Landell -
Sears Technician
March 08, 2010
Q:
How do I change the walking belt on my treadmill Lifestyler 800, model 831297170?
A:
The instructions for replacing the belt on a treadmill have never been printed. There are so many models with different variations it would be very difficult to do. Technicians are taught the basics at training sessions and are expected to adapt to the model they are working on.
Basically you disconnect the power to the treadmill and remove the motor hood. Remove the drive belt from the motor and front roller.
Remove the side rails and the rear end caps. Remove the walking board.
Remove the adjusting bolts for the rear roller and remove both front and rear rollers.
Slide the walking belt off the right side of the rollers.
Reverse these instructions for installation of new belt.
Read More
Jimmy K -
Sears Technician
December 15, 2009
Q:
I can't get my replacement walking belt aligned on my treadmill. It is a model 831297170. I already followed the instructions.
A:
I congratulate you for replacing the belt on your treadmill. It is no small job. I don't know where you were given the incorrect information of having tech support over the phone. I don't think anyone offers that anymore.
If you send us an email, we will usually respond within 2 working days. We are behind right now, but will be back on schedule shortly. We don't make or receive phone calls at this time.
I am sending you an image with instructions for centering the walking belt. After you make an adjustment turn the treadmill on and let it run 2-4 minutes. It will require some patience, but this should correct the problem.
Read More
Jimmy K -
Sears Technician
Recommended maintenance parts & accessories