Model #831295030 PROFORM Treadmill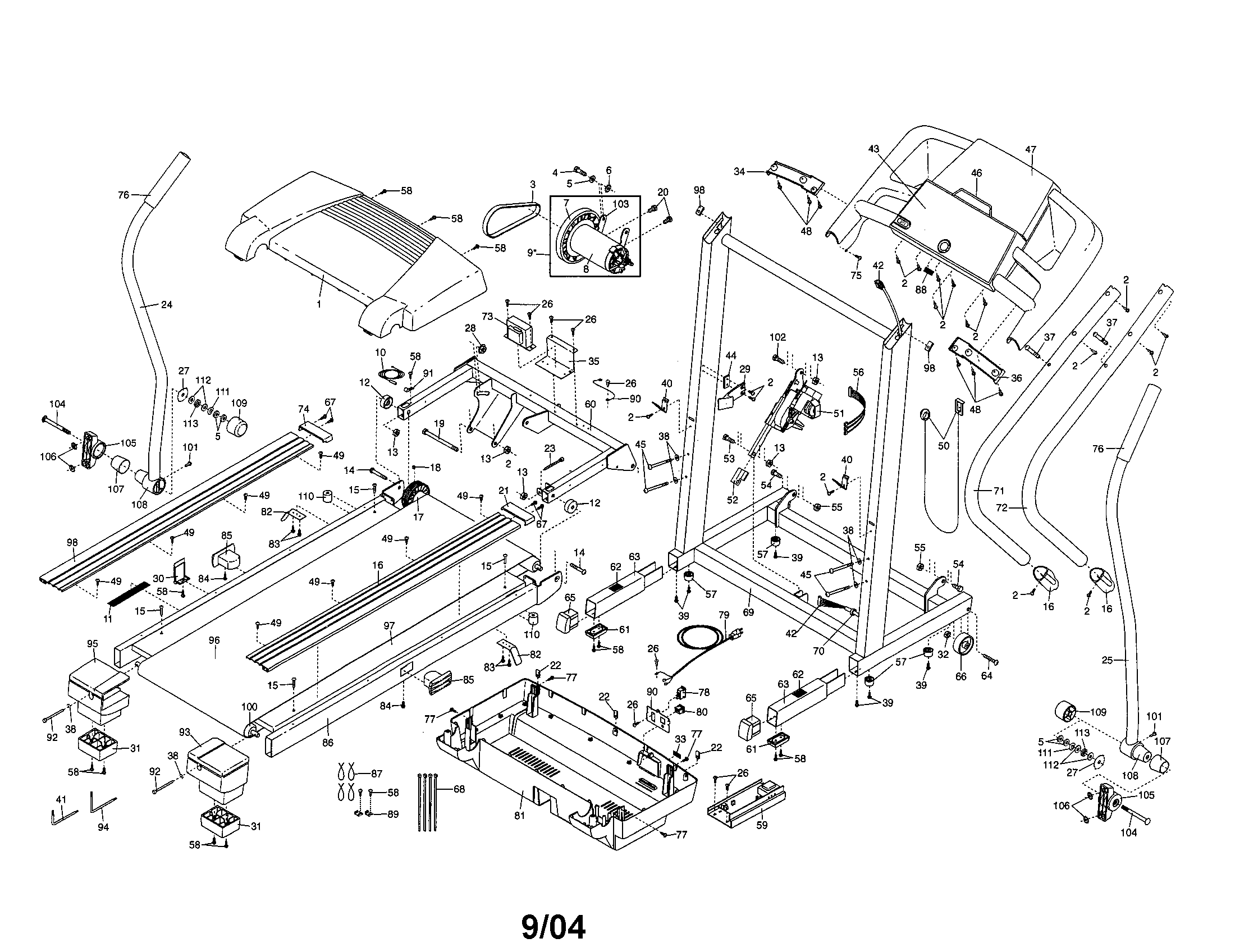 Question and Answers
Q:
When I am walking or running on my treadmill it feel like it is skipping or sticking and of course i trip and fall, how can i fix this? 831295030 Proform Proform crosswalk 365s
A:
Thank You for choosing Sears PartsDirect.com. I regret to hear that you are having issues with your treadmill and do understand your frustration. Glad to help out. Im looking at your model number 831295030. From what you are dedscribing it seems like the motor might be turning off intermittinly. Have you tried running the treadmill with out anyone on it and see what it does?
I recommend checking the connections on the motor and checking the belt and making sure it has been lubed properly. If the belt needs to be lubed it will also create some friction on the board under the belt. Also check under the belt for debris and matter that might be causing the machine to skip or sticking.
I have included a link to our PartsDirect page where you can purchase the part you need to complete your repair. Just click the blue link below to be taken to the page.
If you have further questions please let me know.
Thanks for choosing Sears PartsDirect.com
Read More
Sherman_G_Wallace -
Sears Technician
November 08, 2013
Q:
how to order walking belt lube for proform treadmill model831295030 365s crrosswalk
A:
Needing to order accessories for appliance can be quite the job if you have no idea on where to go. I researched your question and I found Lube-n-Walk kit for your Treadmill on Sears.com website this kit will help you lube your Treadmill so it can work better. I attached the link below so you can order this kit with Sears.com website. Hope this kit helps!
Read More
Dezeray S -
November 15, 2010
A:
Thank you for your question.
I see that Dezeray S has given you a link to order the treadmill belt lube. Please use that link to order the lube.
If you need further assistance, please reply with more details below.
Thank you for using Manage my life.
Mark T.
Read More
Mark T -
Sears Technician
November 15, 2010
See more answers
Q:
Why does my Treadmill make a loud squeak with each step I take?
A:
The simplest way to find the problem will be to remove the motor hood and then have someone watch the motor and front roller area as you use the treadmill. As you step and feel the slip they should be able to see one of the components slow or stop momentarily and that will be the source of the problem. Be very careful that they watch only and that everyone keeps all fingers and toes clear of the electronics and moving components under the hood so that none of the components get damaged and no one is hurt.
The most likely source of the sound on this model is a motor belt that is slipping due to being worn or too loose. If the belt is frayed or looks polished, burned, or cracked then it should be replaced. If the belt still looks okay then the mount bolts for the motor can be loosened until the motor can be moved to put more tension on the belt and prevent slipping. After tightening, you should just be able to twist the belt from 45 to 90 degrees and the belt should be aligned straight with the roller pulley or the belt, motor, and roller bearings can be damaged.
There is also a possibility that the pulley is slipping where it connects to the front roller, in which case that assembly would need to be replaced. The walk belt itself could also be slipping or worn, though typically this will cause slipping without any squeaking.
There is more useful information on maintenance and adjustments in the owners manual and you can find the manual online at Manage My Home. On the Home page, hold your mouse over the square labeled "HOME" in the upper left of the page and choose the option "Products and manuals" from the drop-down menu that appears.
Then enter the following search options:

CATEGORY "Outdoor Living" PRODUCT "Treadmill" BRAND "ProForm" MODEL # "831295030"

Select "FIND MANUALS" and then scroll down to the search results and use the blue Owner's manuals link under "DOCUMENTATION" to open the manual for viewing online.
You can save a copy of the manual to your Manage My Home profile or, on most computer systems, download or print the manual while you are viewing it.
I've also included a link that might help with finding your purchase history. Remember that each purchase is logged with the credit information you had at that time (in this case 2004) so the record might be associated with a prior address or other personal information that could have changed since then. You might have to search under an older address or phone number to find the original sale record.
Read More
expert -
Sears Technician
November 15, 2007
See more answers