Model #831291771 PROFORM Treadmill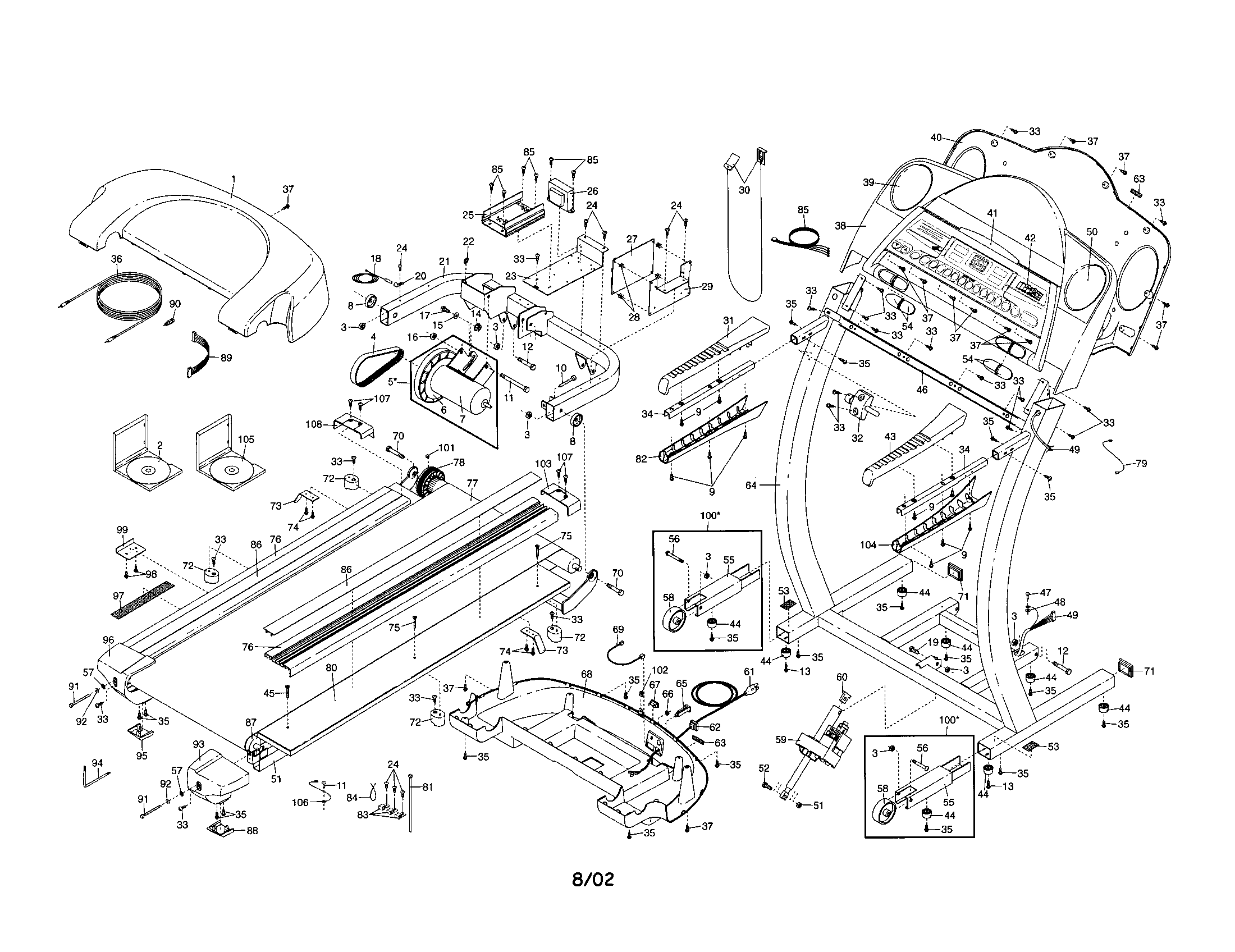 Question and Answers
Q:
Why does my treadmill trip the circuit breaker when I use it?
A:
Thank you for reading the owners manual for your treadmill. The reason circuit breakers trip is high amperage draw. The most likely cause for high amperage draw is friction between the walking belt and the walking board it slides on.

You can test this by putting the incline to the highest position, don't turn the treadmill on. Stand near the front of the walking belt and push on the handlebars with your hands to make you slide down the incline of the belt.

If the belt and board are in good shape and properly lubricated, you should slide to the back of the treadmill and off on the floor. It should only require one push. If you only go part way down the belt, you may have a worn walking board or belt. You may also have a belt that needs lubricating.

Lift the belt and feel of the walking board and belt. If they are both smooth and you don't feel any worn places, lubrication should do it.

You can purchase belt lubricant from Sears. The part # is division 22, pls # 831, part # 134591
Read More
expert -
Sears Technician
July 17, 2007
A:
I did the check that you and another person recommended and I couldn't slide back at all. I'm definetaly going to lubricate the belt and retest. Hopefully that will do it. Thank you!
Read More
JGProform -
January 21, 2011
See more answers
Q:
I am having problems, the circuit breaker on my treadmill keeps tripping. I tried all options -help
A:
Several things can cause a circuit breaker to trip. It could be a weak circuit breaker. A bad motor can cause it. A dry or worn out walking belt can cause it. Running the treadmill on an extension cord can cause it. It all depends on how often and when it trips.
If the circuit breaker trips as soon as the motor is turned on. The circuit breaker is probably weak and needs to be replaced.
If the circuit breaker trips after walking on it for 20-30 minutes, the walking belt is dry and needs lubricating or is worn out.
If the circuit breaker trips as soon as power is applied, something is shorted in the treadmill.
If you need further assistance on the treadmill, send another email and give some details of what you have tested and when the circuit breaker trips. We will be glad to help you.
Read More
Jimmy K -
Sears Technician
A:
I bought a new circuit breaker and it continues to trip as soon as it is turned on
Read More
Spiro -
December 06, 2010
See more answers
Recommended maintenance parts & accessories