Model #72164662300 KENMORE Microwave/Hood Combo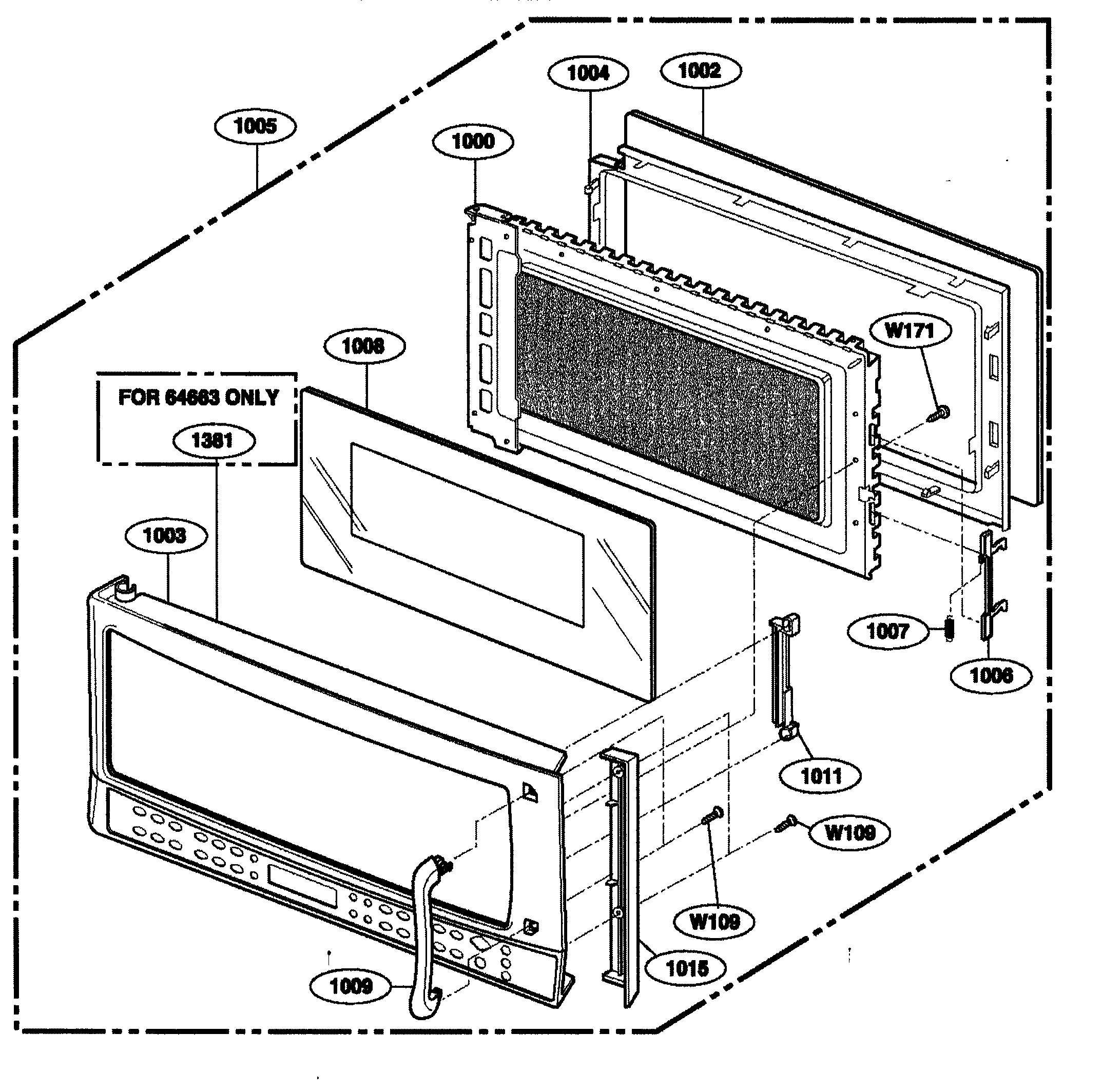 Question and Answers
Q:
My Kenmore Elite microwave stopped working. An F-9 code came us. Unplugged it. Started again but stopped after 4 mins. F-9 code reappeared.
A:
'm very sorry about the difficulties that you are experiencing with your micro-wave oven. I did some research at managemylife.com and found an expert answer to a similar question that may assist you until your expert can respond. I have attached the link below. If you would like assistance from a qualified technician I have also attached a link to searshomeservices.com. I hope these links will help until your expert can respond.
Read More
Dezeray S -
July 12, 2011
A:
Thank you for your question and I understand your concern.
The "F9" fault code is implying an Inverter Failure. This can be cause by an inverter failure, open thermostat, loose wire connection, or a faulty control board.
If unplugging the oven for 40 seconds does not solve the problem then it will likely need to have the Inverter replaced. If it continues after replacing the inverter then it may need a new control.
I would not be able to provide the full cost of repair. The cost of repair will depend on the failure. The service fee is approximately $130.00 which includes the labor. The inverter will cost approximately $135.00, the control board is about $60.00 and the thermostat is about $4.00
You can have it repaired at your home by a Sears technician. Here is a link for the website: Sears Home Services .
Read More
Joey S -
Sears Technician
July 13, 2011
See more answers
Q:
microwave shutsdown after 4 seconds
A:
Having one of the major appliances not working in your kitchen can be very frustrating. I provided a link down bellow that will help you i believe. It was a similar question that was asked and answered by an expert, i wish you the best of luck.
Read More
celene -
October 18, 2010
A:
The F9 code indicates that you have an inverter failure. As noted in the previous answer provided above, this can be caused by a failed control board, bad inverter board or a failed magnetron. A wiring failure can also cause this problem.
You can try unplugging the microwave for 3 minutes and then plugging it back in. This will sometimes free up a stuck control board but has only a very slight chance of working. I suspect that the F9 will return. If it does, then the microwave will need to be serviced by a technician. Microwaves have high voltage internal components that can retain a lethal electrical charge even when the unit is completely unplugged. A microwave radiation shielding test must be performed on the unit following any repair. These are the reasons that I highly recommend that you have a service technician repair this type of internal component failure in the microwave.
Here is a link for the Sears Service website: Sears Home Services .
Read More
Lyle W -
Sears Technician
October 19, 2010
See more answers
Q:
I have Kanmore Microwave, Model No. 721-64662300. and have problem. on the display : appears F9. and shuts down in 10 seconds. What is the problem.
A:
I understand your looking for the meaning of an error code F9 that keeps displaying on your Kenmore Microwave. This question will give you specific information on what might be wrong with your Microwave. While your waiting on an expert answer, I'm attaching the link below, I hope this helps!!!!!!!!!!
Read More
Raquel F -
September 27, 2010
A:
Thank you your question.
I see that Raquel F has given you a good link to answered question on the F9 error code. I would like to add the microwave produces high voltage and has a capacitor that may stay charged even when unplugged. It is highly recommended to have a service technician repair the microwave.
If you need further assistance, please reply with more details below.
Thank you for using Manage my life.
Here is a link to order any parts you need. Sears Parts Direct .
You can have the microwave repaired at your home by a Sears technician. Here is a link for the website: Sears Home Services .
Read More
Mark T -
Sears Technician
September 28, 2010
See more answers