Model #71459 CRAFTSMAN Coolers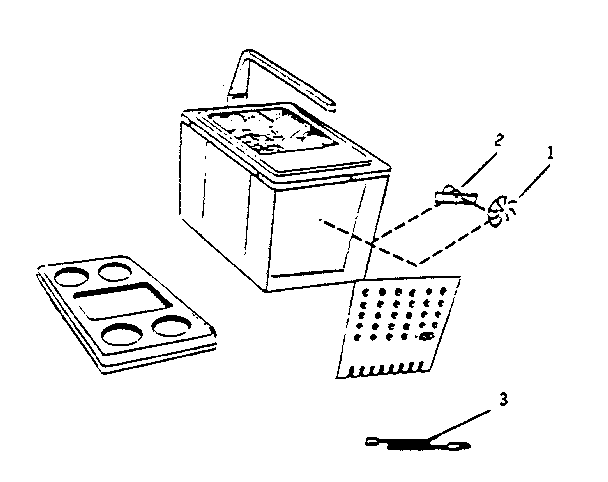 Question and Answers
Q:
Craftsman tractor, 917.270514. I purchased part no. 148706, a connector. I do not know how to install it?
A:
That switch connector was originally offered as part of a service update, SF71-459, so it typically would be installed by a professional who would rely on their training and experience to determine how to go about it.
The 148706 connector replaced the connector that currently holds the wiring harness to your seat safety switch. If you lift the seat up on your tractor you will see the switch and the wires going to it. The seat switch is item 29 in the lower corner of the image below taken from your Owner's Manual in the Repair Parts section.
The new connector replaces the one shown next to the seat switch with the wires connected to it. Looking at the second image below you can see an example of a connector, though it is not the same one you purchased so some details might vary. Next to the plastic connector in the photo you will see two metal terminal ends.
Each wire has a small terminal end like this crimped to the end of it, and each is then slid into the plastic connector. The connector holds each one in place, so you can attach all the wires to the switch at once, and they are held in place and protected.
You will need to use a small screwdriver or something similar, to hold down the tiny lock barbs on sides of each metal terminal end so you can slide the wire and its terminal end out of the old connector. See the third image below for an example of what the metal ends might look like, note that they might have one or two locking barbs on their side as shown in that image.
Then slide the wires with their metal terminal ends into the new connector in the same positions as in the old connector. Be sure the wires lock in place so they will not pull back out, sometimes the small barbs bend too much when you are removing them and need to be readjusted so they can grip in the new connector. Typically you can hear or feel the small barbs snap into place in the connector.
If you have any concerns or reservations you may want to consult a professional to assure this important safety feature returns to proper operation and no accidental damage occurs that might require repairing or replacing the main wiring harness of the tractor.
Read More
HVAC & Fireplace Bucket -
Sears Technician
June 04, 2008