Model #66592005102 KENMORE Free Standing, Electric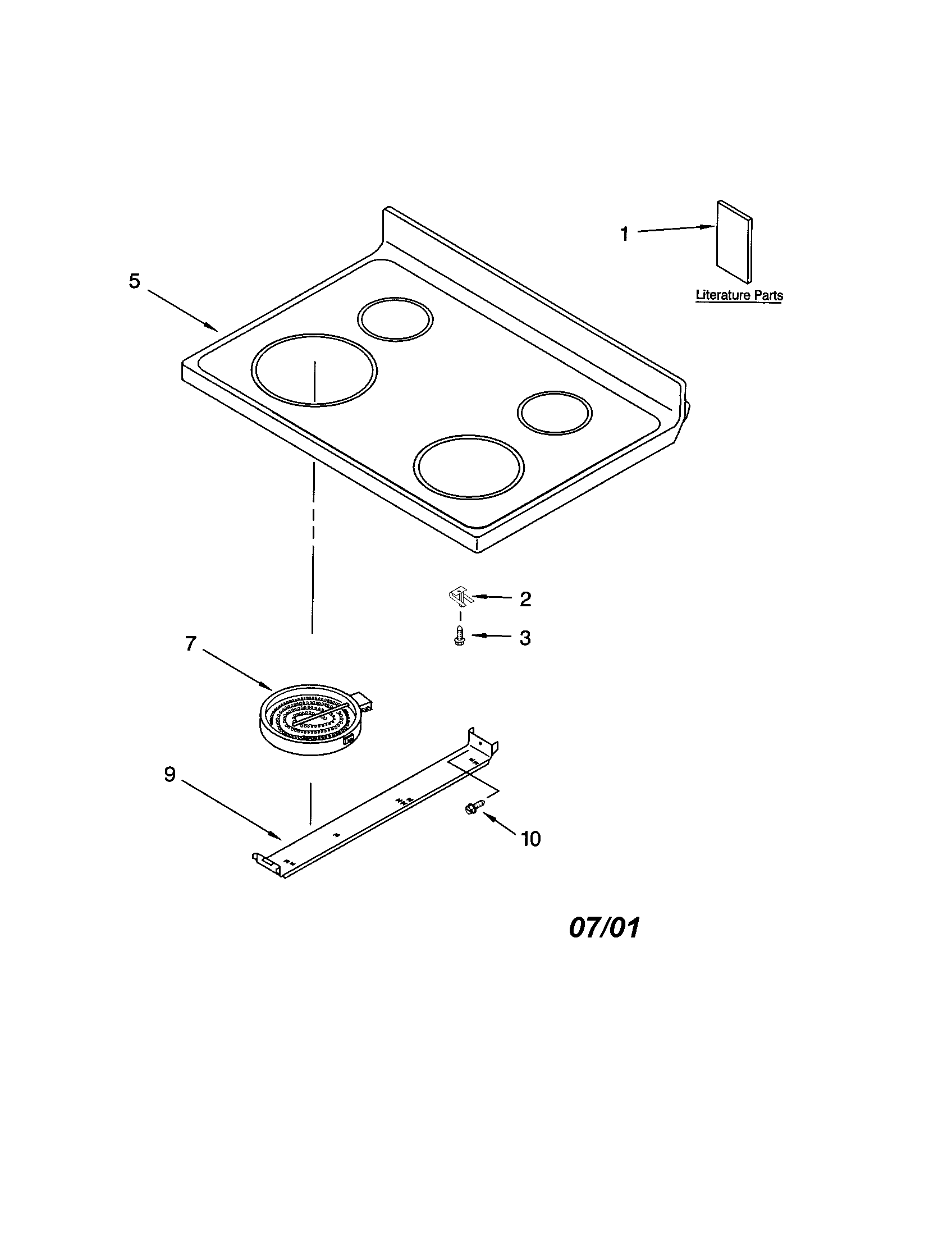 Question and Answers
Q:
What does the E1 F5 error code mean on my Kenmore electric range and how do I fix it?
A:
Korinna S -
Sears Technician
January 21, 2010
Q:
What is the error code E0 F3 on my range?
A:
It is an error code indicating a bad oven sensor or control board. If you have a volt/ohm meter and are comfortable working around live electricity I can give you a few checks that will help you diagnose the problem. I have also included illustrated instructions to check the oven sensor along with tear down information. (See image below). Follow these instructions and if you require further assistance please resubmit question with details of the checks you have made. I will be looking forward to helping you again in the near future.
Read More
Landell -
Sears Technician
January 21, 2010
Q:
Why does the broil element stay extremely hot, I have to unplug the range to shut it off?
A:
If you press OFF/CANCEL and the oven control (key#12) indicates that the oven is OFF but the broil element continues to heat could indicate a failed oven control or a shorted broil element. I added the wiring diagram showing the Broil wire circuit. One side of the broil element is connected directly to the Line 2 (L2) voltage supply through a thermal fuse. The other side of the broil element receives the Line 1 (L1) voltage supply when the oven control closes the relay. So, if the relay is stuck closed or if the broil element is shorted, the broil element will heat up when the control is OFF. If the element does not glow red hot all over, the likely failure is a shorted broil element. If the broil element glows red hot, the likely failure is the oven control.
In order to properly diagnose the failure will require disconnecting the power cord from the power source and removing the broil element. It will need to be tested with an ohm meter to see if it is shorted. The control board will also need to be tested to see if the relay is closed when the control is OFF and sending voltage on the L1 side to the broil element. NOTE: I do not recommend checking voltages unless you have experience and feel safe and confident in doing so.
I recommend calling a service technician to diagnose and repair your range.
Read More
Joey S -
Sears Technician
July 03, 2009
Recommended maintenance parts & accessories