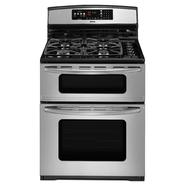 Model #66578003800 KENMORE ELITE Free Standing, Gas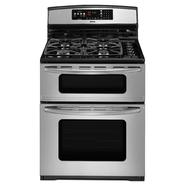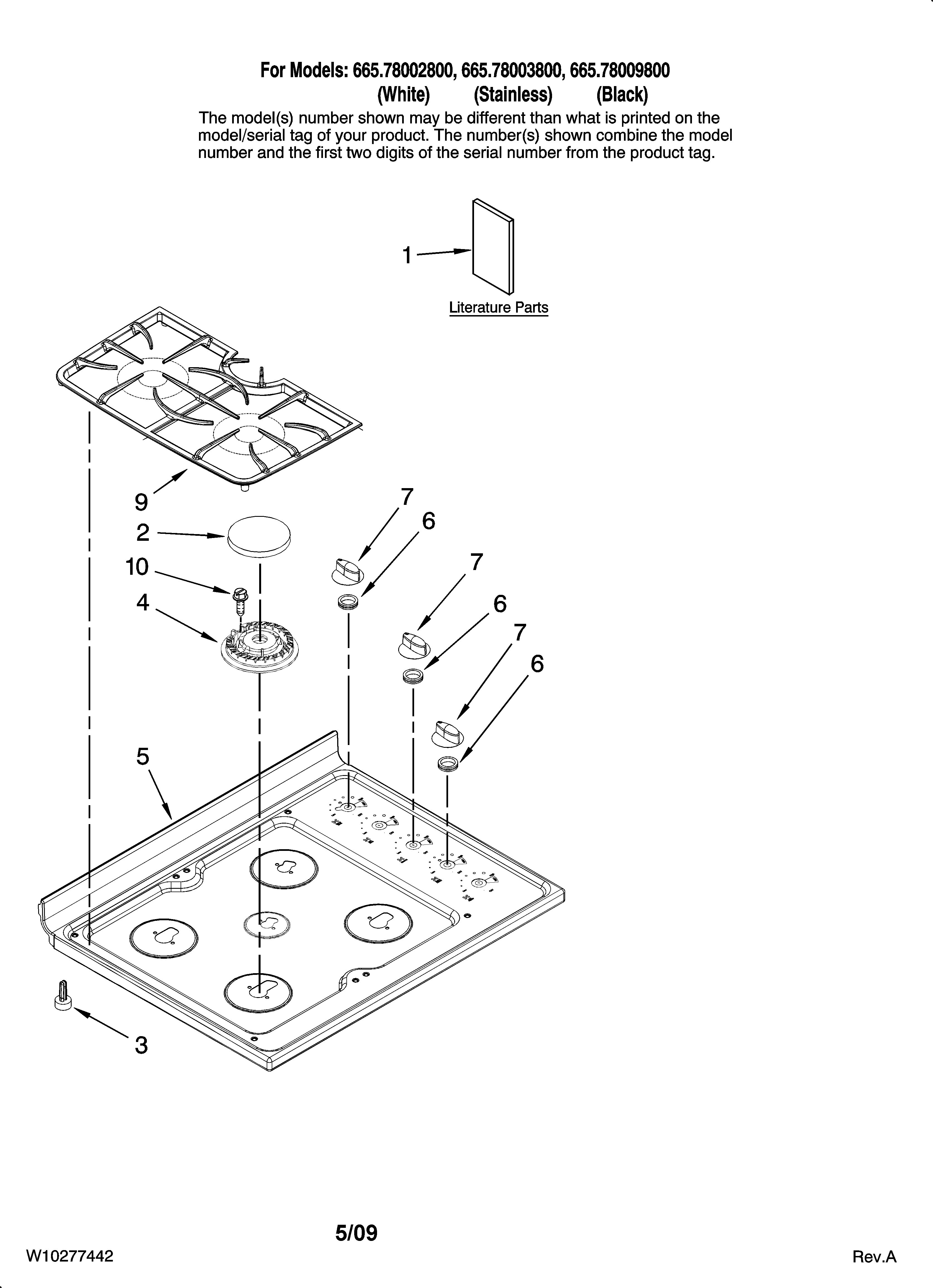 Question and Answers
Q:
Why is the timer on my Kenmore Elite Gas Double Oven Range keep turning on and off?
A:
Based on your symptom it sounds like a momentary loss of voltage to the range. Check the power cord connection where it's plugged into the power outlet. Wiggle the power cord at the wall and at the back of the range to see if the clock time begins flashing. When power is interrupted, the last clock time will flash. You might want to plug the range into a different wall outlet to see if it continues to flash at random times. It could also be a component failure within the clock/oven control board too.
If it continues to randomly flash/blink on and off and have checked the operation by plugging the range into another outlet, then it could have a loose connection where the power supply connects to the clock/range control or an internal component failure in the electronic oven control board.
I recommend calling a service technician to diagnose and repair your range.
Read More
Joey S -
Sears Technician
March 03, 2010
A:
I have the same model 665.78003800. Purchased in 2009. $1600 Stove was 8 months old. Try the bottom oven for the first time and broken... 2011 "Sab Bath" blinking on display issues could not get it to stop coming on on the display. Could not reset. 2012 Display will start to bleep Bottom oven randomly comes on and stays on. Board replaced 2013 Bottom stove randomly starts to heat up. A week straight then has not happened again. 2014 Bottom stove randomly starts to heat up to 350 degrees. Board replaced. 2015 Bottom stove randomly starts to heat up to 350 degrees....I am not paying for another service call.
Read More
See more answers
Q:
Top oven on Kenmore Double Oven Gas range no longer heating up
A:
Having a double oven begin to malfunction can be an aggravating and sometimes expensive experience. I did some research on the problem and provided a link to a similar question and answer on our site. I hope this will give you a better idea on the next step to take until the Expert responds to your question in more detail within 24 to 48 hours.
Read More
A:
The failure that you are having is similar to the one described in that link for a previous answer that Julio posted in the above response.

You could have a bad clock control board, a bad igniter, a defective safety gas valve or a wiring failure that is causing this problem. See if the bake igniter glows when you set the upper oven in the bake mode. This video shows the theory of operation for that ignition system: Oven Burner Ignition . If that igniter is glowing but the burner won't light, then it is likely that you have a bad igniter. You can check the amp draw through that circuit if you have a clamp-on ammeter and you feel comfortable conducting that test. NOTE: You should only conduct that live amp draw test if you are completely confident in your technical ability to safely check that live circuit. Wear electrical safety gloves and safety goggles when checking that amp draw. Unplug the range as soon as live testing is completed . if the igniter is not glowing, then you can check it for continuity using a volt/ohm meter (with that range unplugged ). At room temperature, the igniter should measure between 40 and 400 ohms of resistance. If it is electrically "open" (measures OL -- open load or infinite resistance) then the igniter will need to be replaced.

You can order parts from this page: Kenmore Elite Gas Range Model 665.78003800 Parts . Be sure that you unplug the range and shut off the gas supply before accessing and replacing internal components.

These initial tips may help you determine the cause of your upper failure so that you can fix it. If you need more assistance, reply with additional details.

If you get to the point where you need to have a service technician diagnose and repair this failure, you can schedule service through this link: Sears Home Services .
Read More
Lyle W -
Sears Technician
August 20, 2012
See more answers
Recommended maintenance parts & accessories