Model #629.46776 MAYTAG Free Standing, Electric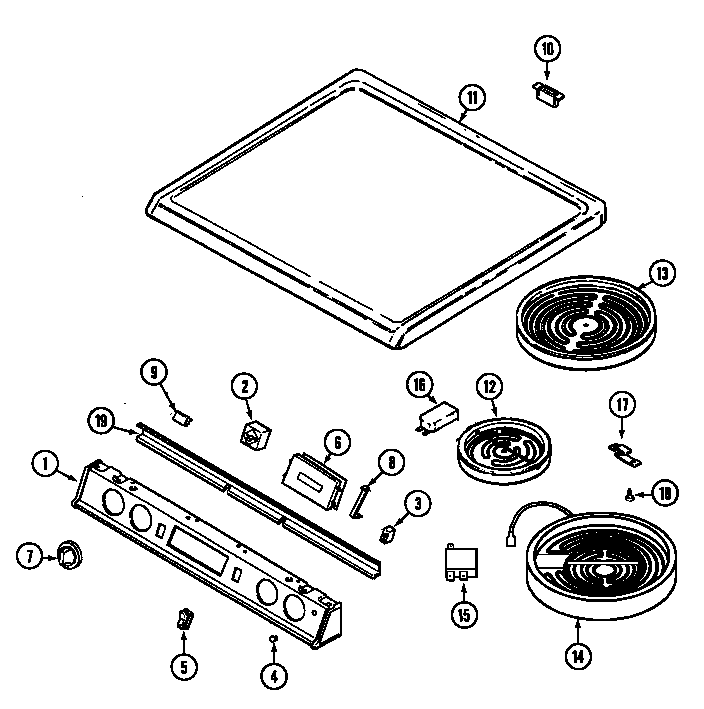 Question and Answers
Q:
What does the fault code F-7 mean on a Kenmore electric range?
A:
Issue: What does the fault code F-7 mean on a Kenmore electric range?
Solution: The error F7 indicates error has been detected by the control. Most error codes are generated as a result of irregularities in the power supply or usage.
The error code F7 can often be resolved by removing power to the appliance for a minute and then restoring the power.
By unplugging the appliance it allows the control to receive a fresh supply of power. This in turn will clear the controls memory of any irregularities it may have received from the power supply. Once refreshed the error should no longer be displayed.
Unplug the unit or turn the circuit breaker off for 60 seconds.
Restore the power to the appliance by plugging it back in or turning the circuit breaker back on.
Check to see if the error code is still displayed on the range.
Run the appliance in the cycle that initially caused the error or attempt to turn on broiler.
If the error code is displayed, then service is needed.
Note: General resolution for problem is based on information submitted with question. If problem persist, contact a service technician to Sears Repair Department 1-800-469-4663.
Read More
Maria M. - Personal Solutions Manager -
Sears Technician
October 23, 2009
Q:
How do I prevent damage to the bake element in my Kenmore electric range model 629.46776 since I have had to replace this bake element that has failed twice in 10 years?
A:
Spills on the bake element can reduce its useful life. Your owner's manual recommends that you place a piece of aluminum foil slightly larger than your baking dish on the rack underneath it to catch spillovers if you anticipate them. Do not line the bottom of the oven with aluminum foil. Do not cover an entire rack with aluminum foil. You can carefully wipe off any spills that do get on the heating element once the oven and the element are completely cool. Use a cloth with warm water to gently wipe off any spills from the element. This should help it last longer.
Read More
Lyle W -
Sears Technician
October 23, 2009