Model #61000 BROAN Range Hood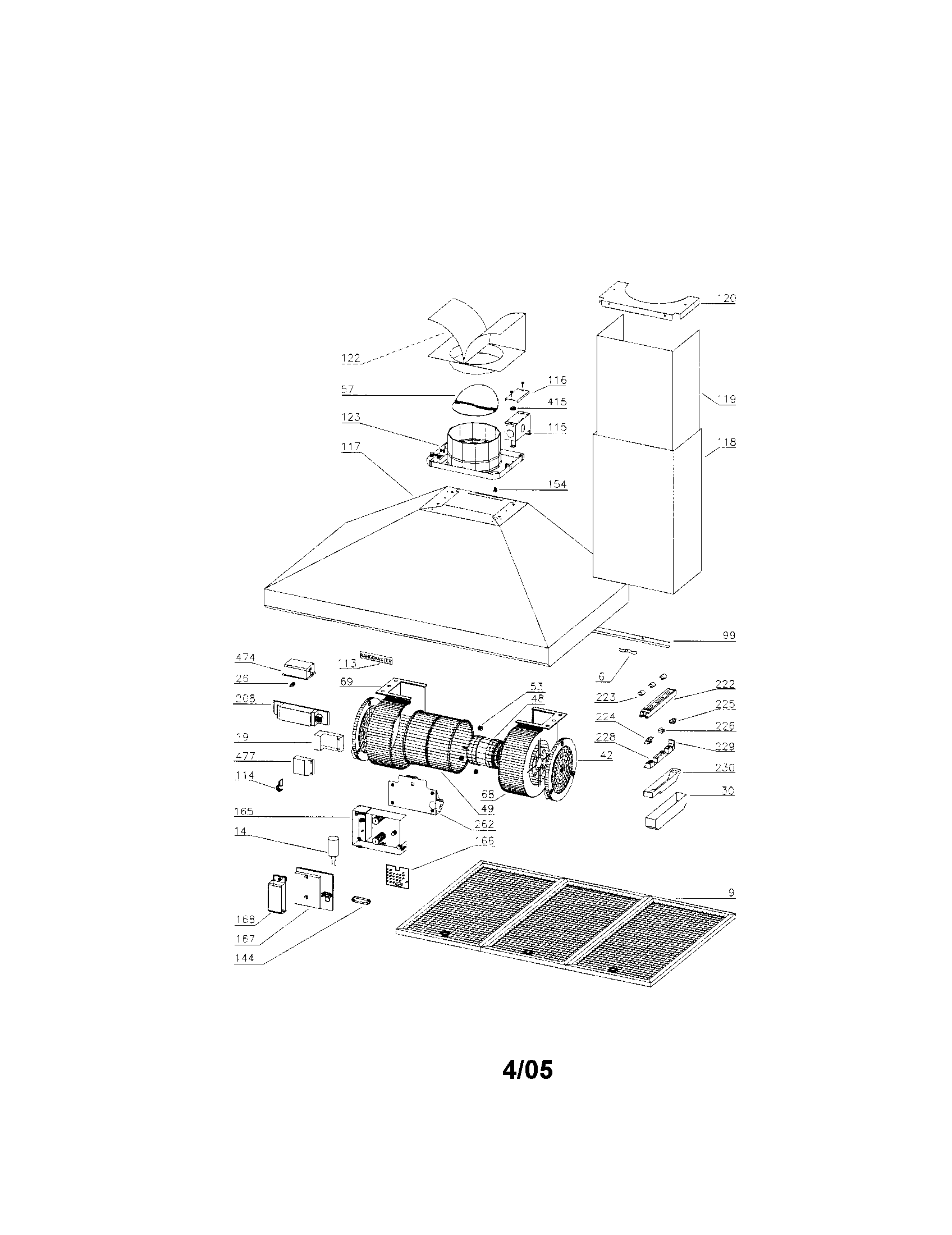 Question and Answers
Q:
Should the Transmission Filter be replaced whenever you have the Auto/Transmission changed ?
A:
I agree with the transmission dealer, I would always replace the transmission filter when applicable whenever the transmission fluid has been drained from the pan. It could also depend on the make and model of the vehicle too. I recommend following the dealers/manufactures recommendations.
If bet if you were to request to have the filter replaced when having the transmission fluid replaced, that they would.
I added a link below with some good information about changing transmission fluids and filters. Click on "Change Transmission Fluid" to open link.
Read More
Joey S -
Sears Technician
September 21, 2009
Q:
Why does only 1 burner light up and then die a few seconds later on my Kenmore gas grill model 141.156400?
A:
Before changing the regulator, make sure that the tank is full. A nearly empty tank could cause the symptom that you are describing.
If the tank is full, carefully try lighting the other burners with a long lighter such as an Aim & Flame. A bad igniter could keep the burners from lighting. Use extreme care when attempting to light the burners. If you begin to smell gas, turn the burner off and let the area air out for a while before attempting to light the burner again.
Cleaning the burners would be a troubleshooting step that would normally be recommended before replacing a regulator. A clogged orifice or burner ports could prevent a burner from lighting and burning properly.
If you suspect that you are not getting gas through the regulator, then you can try replacing it. The part number for the regulator is P06301034A. You can order this regulator from the Sears PartsDirect website. If you install the part, you are normally not able to return it. Here is the return policy for Sears PartsDirect :
You may return the unused and uninstalled part in its original packaging, along with a copy of your order confirmation, sent to your email address. Returned parts must be received within 90 days of the order date. Credit will be issued for the part(s) plus tax, excluding shipping charges. If after this period you are not satisfied, please let us know. Your complete satisfaction is important to Sears.
If you do not want to attempt to repair this grill problem, you can purchase a new grill. The exact BTU/hr. rating for this grill is not available. According to the burner types and sizes, I suspect that it would have a rating of 50,000 BTU/hr. The current model that is closest to this one is model 141.1664. This grill has a side burner so it has a slightly higher BTU/hr. rating (61,000 BTU/hr.). Here is link from the Sears.com site for that grill:
Kenmore 4 Burner Gas Grill With Side Burner
If you need more help, resubmit your question with additional details.
Read More
Lyle W -
Sears Technician
May 08, 2009