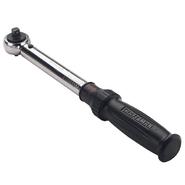 Model #44593 CRAFTSMAN Wrenches and Accessories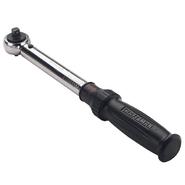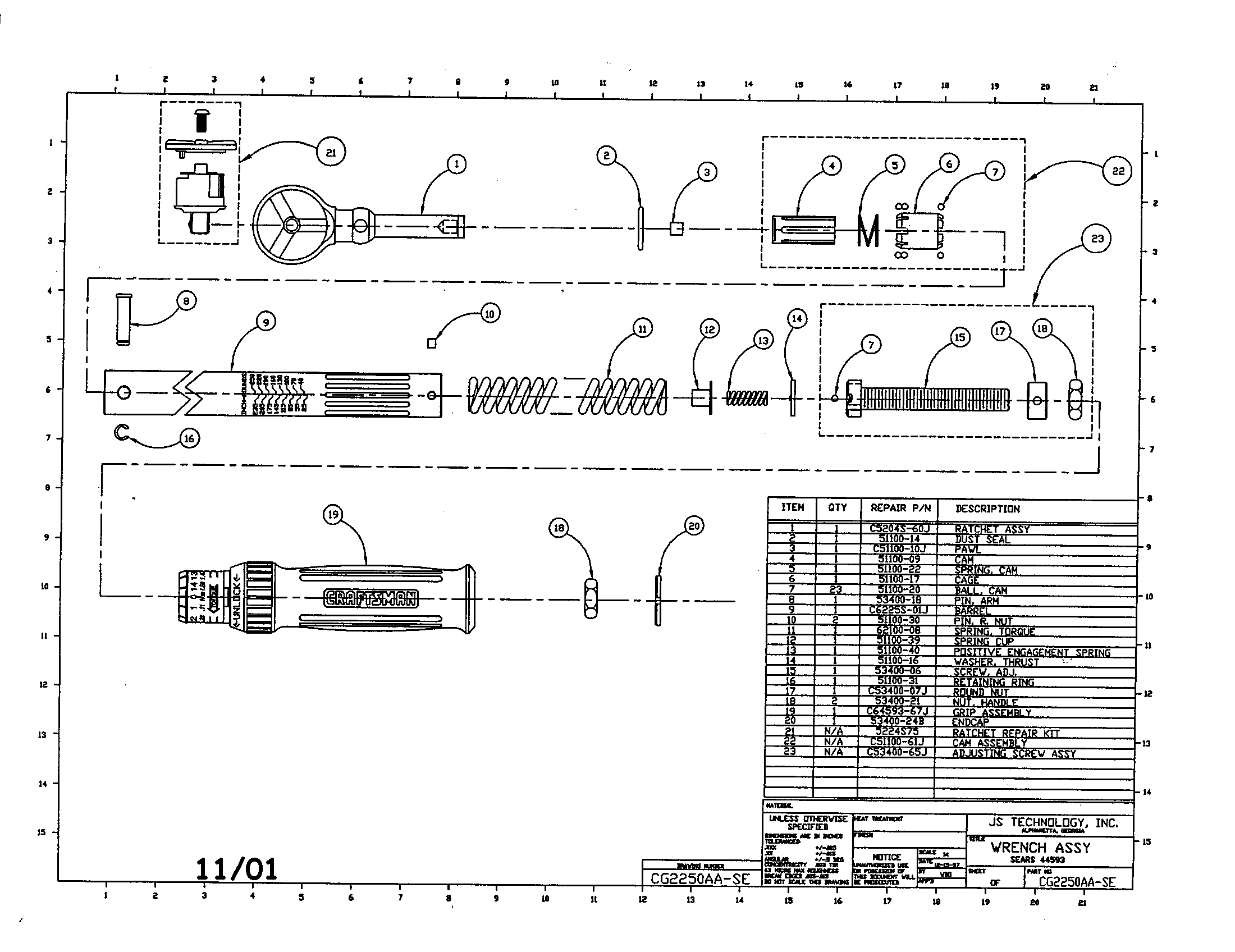 Question and Answers
Q:
Craftsman Torque Wrench #44593. Instructions are 2 small 4 me to read. Need larger instructions?
A:
Unfortunately, we do not have access here to the instructions included with that item. Nor do we have any electronic/online version that you could expand to a larger size.
You may be able to take the instruction sheet to a specialty copier, such as Kinko's, and have it copied at a larger size that would make it easier to read.
The main points that are typically covered on this style wrench are to loosen the handle lock, and then screw the handle up until its edge is under the torque value you want. At that point you can lock the handle again and use your wrench to torque what you need.
It is also advised that you unlock the handle and screw it back to the 0 value position after finishing. That will prevent undue stress on the internal spring that could eventually throw off the calibration of the tool.
Read More
HVAC & Fireplace Bucket -
Sears Technician
May 14, 2008
A:
Craftsman Model 44593 torque wrench. Haven't used it for 4 years. It appears frozen solid even at min setting. What to do?
Read More
See more answers
Q:
torque wrench repair 44593 Craftsman Torque wrench